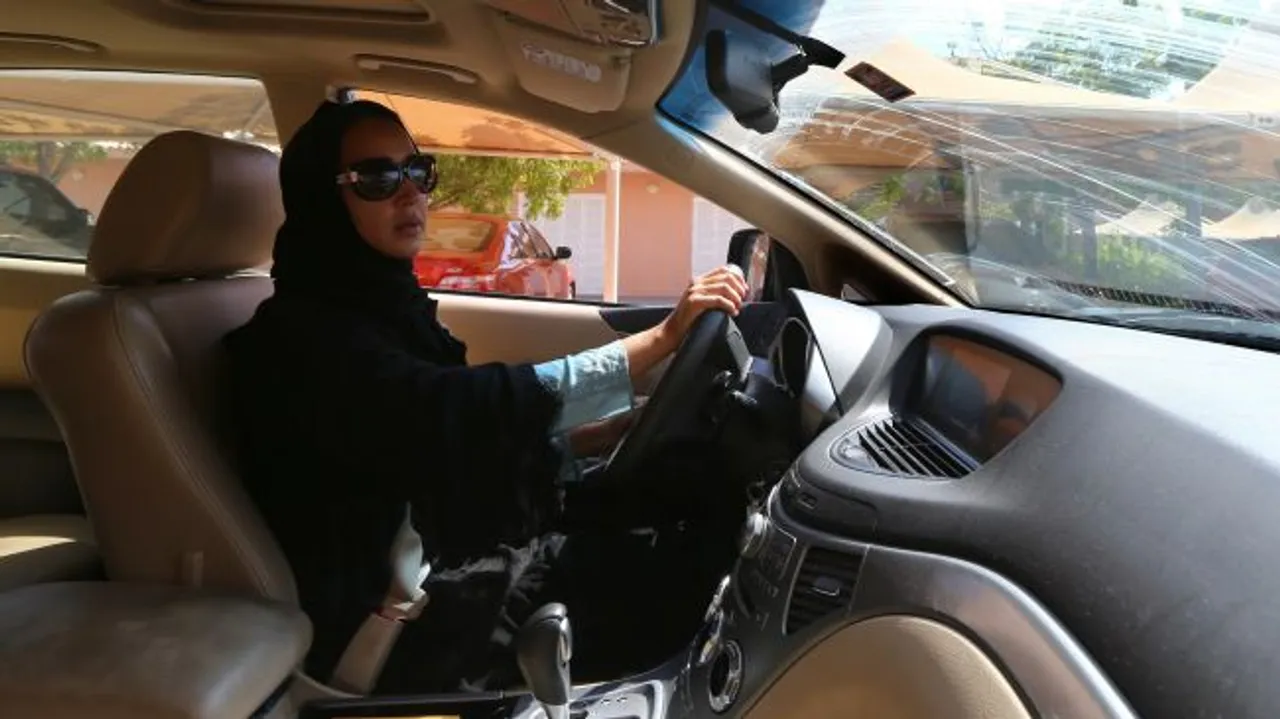 Careem, a leading ride-hailing firm (cab service) in the Middle East, has appointed its first female driver.
Enaam Gazi Al-Aswad was selected to become the first 'captainah', the female version of the Careem 'captain', as the firm calls its drivers. She has been selected among 3,000 women looking for working with the company.
A brief history
Last year in September, the ultraconservative kingdom announced that it would allow women to drive. This was a welcome announcement as for years Saudi officials came up with bizarre explanations defending the ban on women drivers.
Some said it was inappropriate in Saudi culture for women to drive. Or that male drivers would not know how to handle having women in cars next to them. Others argued that allowing women to drive would lead to promiscuity and the collapse of the Saudi family. One lunatic cleric even claimed (with no evidence) that driving harmed women's ovaries.
Many women had earlier been jailed for campaigning against the ludicrous law.
Also read : Meet Flying Officer Avani Chaturvedi, An Inspiration To Many
However, after Saudi announced that women are allowed to drive, ride-hailing companies in the Middle East, Uber and Careem, started preparing to hire their first female drivers. They received thousands of applications from aspiring female drivers.
Careem, which operates in 13 countries across the Middle East, North Africa, and Pakistan launched a series of 90-minute training sessions, in Riyadh, Jeddah and Al Khobar. It targeted Saudi women who have already acquired valid driving licences while abroad.
Besides creating employment opportunity, lifting the ban gave the women of Saudi Arabia a great sense of freedom. Earlier, women could not move on their own.
Many were dependent on their husbands or sons or cab services to travel anywhere from their houses. Some were even hesitant to travel in cabs with male strangers (drivers), given the deeply conservative and highly patriarchal values of the families
Enaam's journey
Being the first woman driver with Careem, 43-year-old Enaam says, "It is wonderful to think that after all this time we will have the freedom to drive. It will help all of us build the future together in accordance with the Vision 2030 strategy."
A divorcee and mother of two, she learnt to drive in her native Syria and got a licence from there. Under the new laws, she will obtain the Saudi licence after completing ten hours of driving tuition.
Enaam is a graduate in Management Science. She expects that being a Careem driver will be the stepping stone to a better life for her family.
She is also encouraging her female friends to take up driving, since it's a good way to earn a respectable living.
Also read : The Feminist Princess: Meghan Markle And Feminism
Malvika Bansal is an intern with SheThePeople.Tv