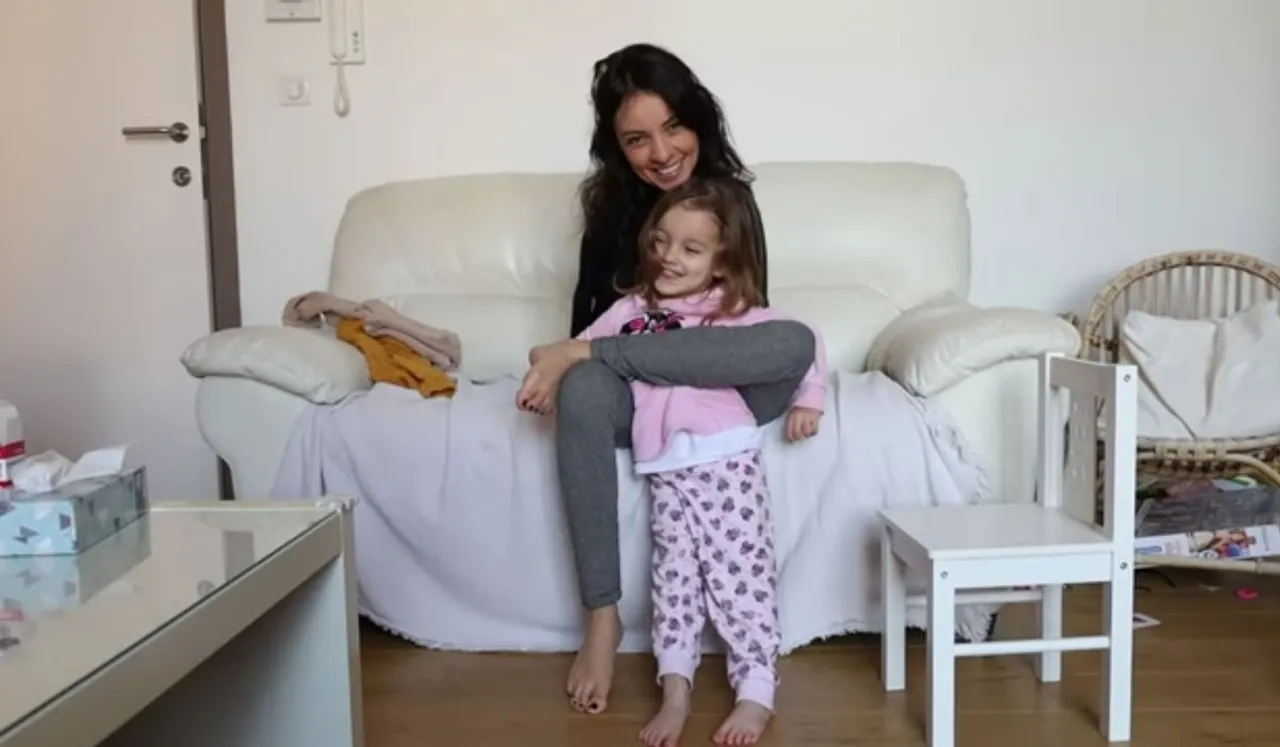 The Internet has been gushing over the adorable mother-daughter duo Sarah and her child Lilia. The 38-year-old Sarah Talbi is being hailed as an inspiration; Sarah has no arms, and she takes care of her toddler using her feet.
Sarah, who hails from Belgium, was born without any upper limbs, and reportedly even the doctors could not ascertain the cause of the same. However, determined to not let herself be bogged down, Sarah as a child learnt how to eat, brush her hair and get dressed with her feet.
Sarah, who has now started her YouTube channel, learnt more skills as she grew up and now looks after her three-year-old daughter. Talbi was quoted saying that she can do anything with her feet until she has footwear on. She said, "I put my make-up on, dress, cook, shower look after Lilia, I can do everything I want."
She posts ">videos of her daily routine on her channel for the viewers along with videos of her doing chores with her feet. Her channel has garnered over two lakh followers who are inspired by Sarah's zealous nature and her determination. The 38-year-old who's an artist is seen helping her daughter get ready for school once she wakes up.
---
Suggested Reading: Avani Lekhara Inspiration: Why Young Women Shouldn't Give Up on Their Dreams
---
Sarah was quoted saying that she never let the absence of her upper limbs be a hurdle for her as a kid. She was quoted saying that she did the same activities as any child her age with her feet. "I did the same thing with my feet as a baby does with its hands and made a mess. My brain was connecting to my feet," she said.
She later added, "With my feet, I could do anything a toddler of the same age could do. I could eat as I grew older, but I struggled to write. Those things came later; I picked them up since it was a formative period in my life."
At the time of the birth of her daughter Lilia, Sarah said she was scared of picking her up with her feet but she got used to it eventually. She added that her husband also supports her a lot with chores and taking care of Lilia but she has also learnt to do those things by herself.
Many users leave appreciative comments for the 38-year-old and say that she is an inspiration to them.