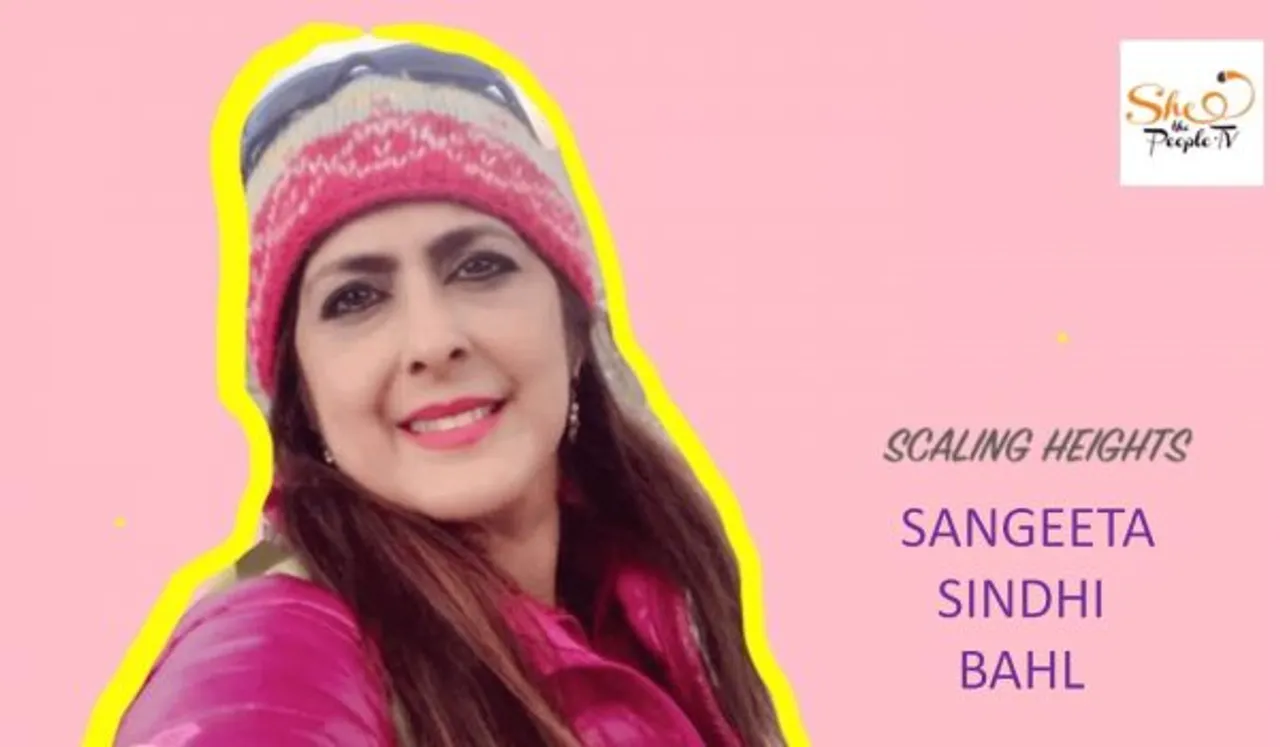 Sangeeta S Bahl has been continuously proving that living by your age is one myth we need to bust. She became the oldest Indian woman to scale world's highest peak, Mount Everest, in May 2018. Bahl, however, doesn't believe in resting on her laurels. At 54, she is now prepping up to scale Mount Denali, the highest mountain peak in North America. If she accomplishes this, she will become the oldest Indian woman and the first ever from Jammu and Kashmir to scale the Seven Summits.
She earlier broke the record of Premlata Agarwal from Jharkhand to become the oldest woman from India to climb Mount Everest at the age of 53. In 2011, Premlata had scaled the world's highest peak at the age of 48 in 2011.
The seven summits
The Seven Summits refer to the highest mountains of each of the seven continents of the world. Scaling the summits of all seven is a mountaineering challenge. Bahl has already climbed Mount Kilimanjaro in Africa (December 31, 2011), Mount Elbrus in Europe (July 18, 2013), Mount Vinson in Antarctica (January 18, 2014), Mount Aconcagua in (South America- January 23, 2015), Mount Kosciousco in Australia (October 1, 2016) and Mount Everest in Asia (May 19, 2018). Now all that remains to be scaled is the seventh one.
"Age is just a number. Everything falls in place if you pursue your dreams at any age," – Sangeeta Sindhi Bahl, oldest Indian woman to scale Mount Everest 
She is undergoing rigorous training in Leh. "Before reaching Leh, I went to the US to learn basic things, like how to set up camp, cook, navigate, snow and ice crafting, besides being self-sufficient. Denali is a beautiful mountain with treacherous weather and extreme cold," Sangeeta told The Tribune.
She returned to Delhi on May 4 and is scheduled to leave for North America on May 10.
If she climbs Mount Denali, she will become the oldest Indian woman and the first ever from Jammu and Kashmir to scale the Seven Summits.
"I am ready to deal with whatever comes my way to make my country proud once again. I also have three Indians on the climb with me and we are surely going to have an exciting time ahead," the confident ace climber maintained.
Sangeeta also revealed that she has turned to vegetarianism, as she aims at stopping cruelty to animals.
A total of nine Indians have so far scaled the Seven Summits. They include Malli Mastan Babu , Premlata Agarwal, Tashi Malik, Nungshi Malik, Commander (retired) Satyabrata Dam, Satyarup Siddhanta, Ankur Bahl, Group Captain RC Tripathi and Colonel Ranveer Singh Jamwal.
Know more about this power woman
Sangeeta was born and brought up in Jammu. At present, she is the founder director of Impact Image Consultants, based in Gurugram. As a Keynote Speaker and Trainer, she specializes in Mentoring and Coaching individuals. She is a former Miss India finalist in 1985. 
It is great to see older women like Sangeeta Bahl debunking myths related to age and carving their own path through perseverance, confidence and boldness. We wish her luck for her next mission.
Read Also: Empowering Quotes By Mountaineers Who Conquered Mt. Everest