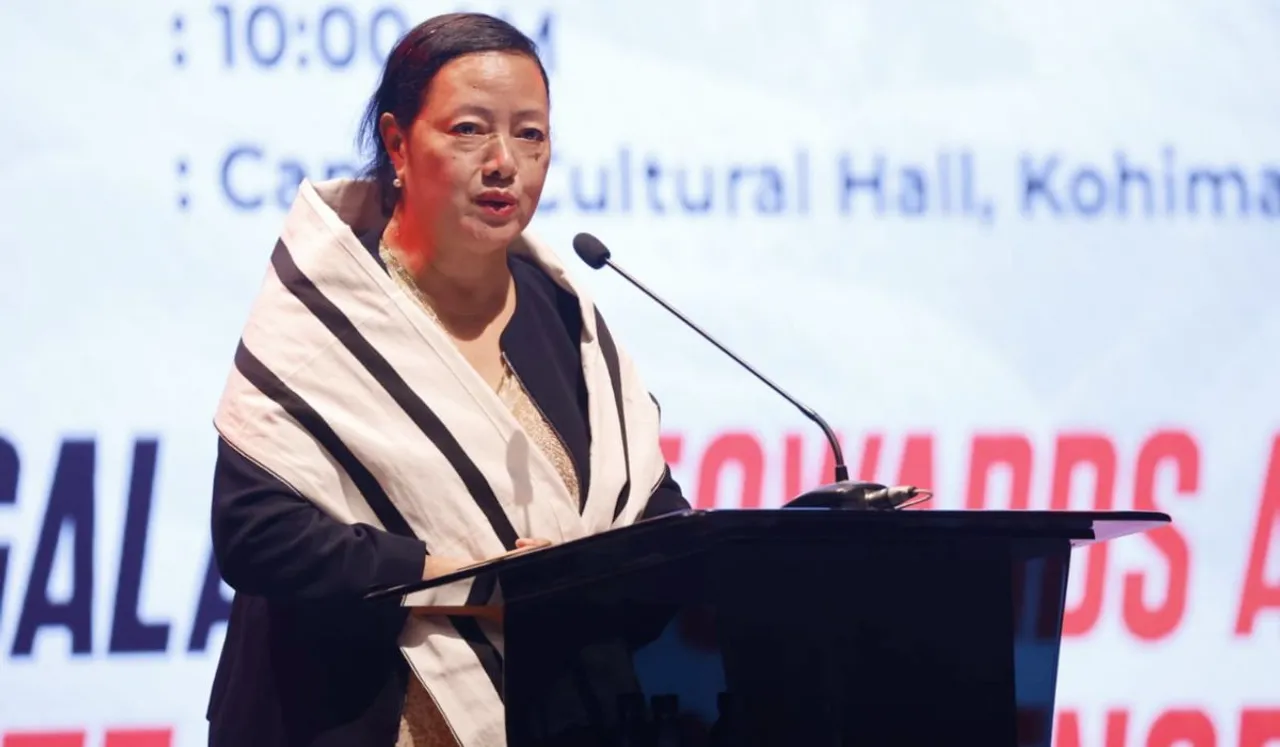 Nagaland created history when they elected their first women candidates in the 2023 assembly election. All eyes were on four women during the election as one would create history and become the first woman to be elected as a legislator in the state. Two women candidates, Salhoutuonuo Kruse and Hekani Jakhalu from the ruling party were elected.
Salhoutuonuo Kruse from the Nationalist Democratic Progressive Party (NDPP) won the seat in Western Angami AC. The Nagaland Member of Legislative Assembly (MLA) contested against Keneizhakho Nakhro.
Nakhro was the sitting MLA until Kruse won the election.
Rano M Shaiza was the only women elected to the Lok Sabha in 1977. 45 years later, S Phangnon Konyak became the first woman to secure a seat in the Rajya Sabha.
Now, history has been made after the first female MLAs were elected in Nagaland. The state has not had women members in the Legislative Assembly since its inception in 1963. In 2018, the state witnessed five female candidates but none of them won seats.
This year 4 of the 183 candidates in the assembly elections.
---
Suggested Reading: Who Is Hekani Jakhalu? First Woman MLA Of Nagaland
---
Who Is Salhoutuonuo Kruse?
Salhoutuonuo Kruse, the local hotel owner turned MLA received the support of Assam chief minister Himanta Biswa Sarma and Nagaland Chief Minister Neiphiu Rio, who campaigned for Kruse.
The 56-year-old Kruse was one of four women candidates in the Nagaland election. Out of the four, only two were elected.
Kruse is the widow of Kevisekho Kruse, a late 2018 NDPP candidate.
Kruse and Hekhani Jakhlu of NDPP was elected for the Dimapur-III seat. The other candidates, Rosy Thompson of Congress in Tening seat, and Kahuli Sema of BJP in the Atoizu seat lost the election.
Salhoutuonuo Kruse won the Western Angami AC seat with 6,305 votes while her opponent Nakhro received 5,824 votes.
As per reports, Kruse has been an active member of civil society organisations and has worked with non-government organisations (NGOs) for years.
She headed Angamimiapfu Mechu Krotho, her tribe's women's body.