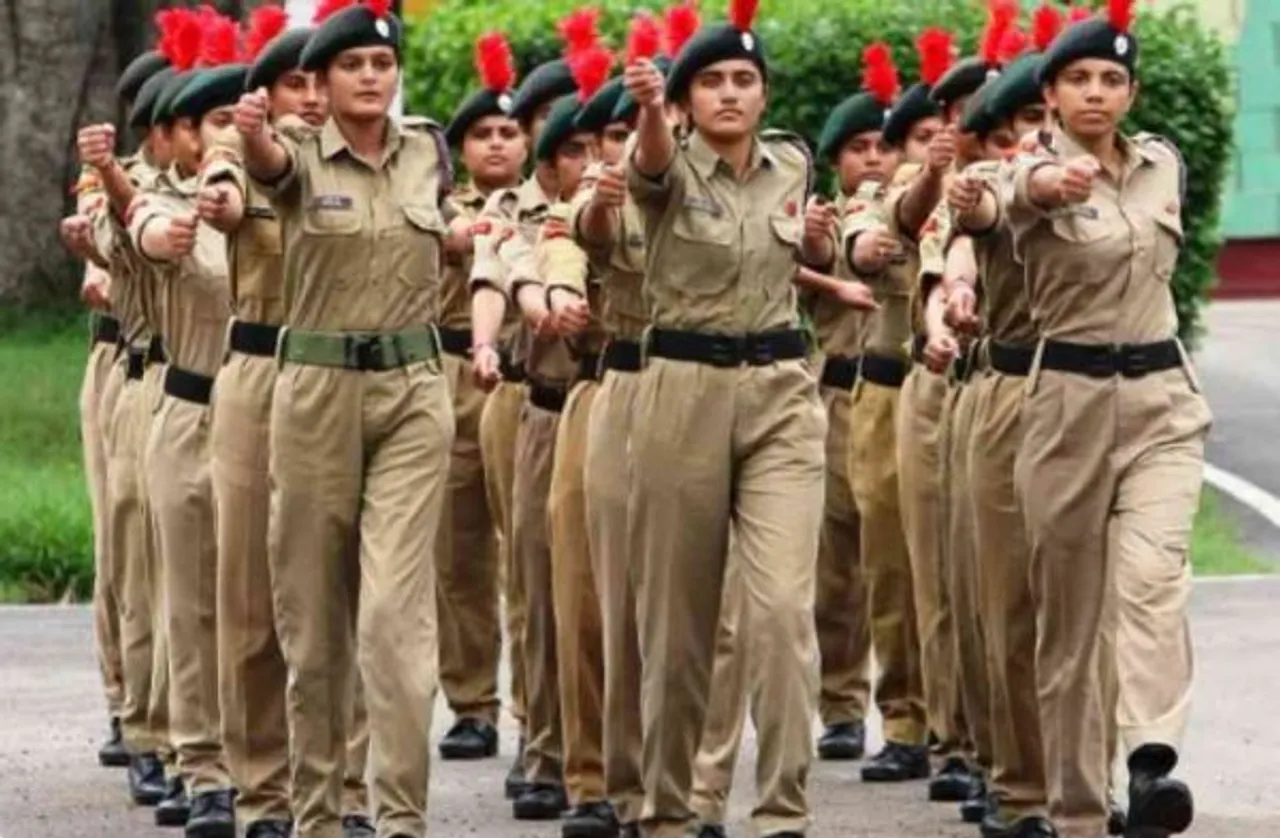 In a progressive step, the defence ministry has finally decided to induct girls in all the Sainik Schools across the country, as per reports. Sainik Schools are the feeder institutions preparing future leaders of the armed forces.
Developing infrastructure
Dr Subhash Ramrao Bhamre, the minister of state for defence, confirmed this move on Thursday. He said authorities are developing infrastructure in all Sainik Schools to ensure these can soon start inducting girl students.
"The central government has taken revolutionary decision to induct girls in all the Sainik Schools and open the doors of quality training, a historic step towards empowerment of girls," said Dr Bhamre. He gave the statement while addressing an all principals' meet of Sainik School at Sainik School Kunjpura, Karnal. The two-day conference, in Karnal, is focusing on policy matters and functioning of all Sainik Schools.
Dr Bhamre assured they will be implementing this policy at the earliest.
This historic move is being looked at as a stepping stone for entry of girls in NDA
If the required infrastructure and proper facilities for girls are set up, these Sainik Schools will start inducting girls from 2019, as per sources.

This is the first time that the Centre formally confirmed entry of girls in these schools.

It is being hoped that the move will pave

 way for girls' entry in the prestigious National Defence Academy (NDA), which is a joint services academy.

The Centre has taken this decision considering the increasing demand for girls' entry and admission in these schools. 

Recently, Mizoram's Sainik School Chhingchhip gave admission to six girls in Class VI in June.
In April this year, Sainik School in Lucknow inducted 15 girls in Class IX.

The minister said the schools will admit girls regularly just like they choose boys annually with a selection process.





"It is a testimony to the fact that the Sainik Schools are meeting their three-pronged agenda of opening access of quality public school education to children; serving as feeder-institutions to the NDA and removing regional imbalance in the officer-cadre ratio of the armed forces," he said.
There's still a long way to go, however, any alteration for the betterment of women and their upliftment is always a new light in the direction.
Featured image credit: Patrika
Also Read: Mizoram Sainik School Scripts History; Admits Six Girl Students