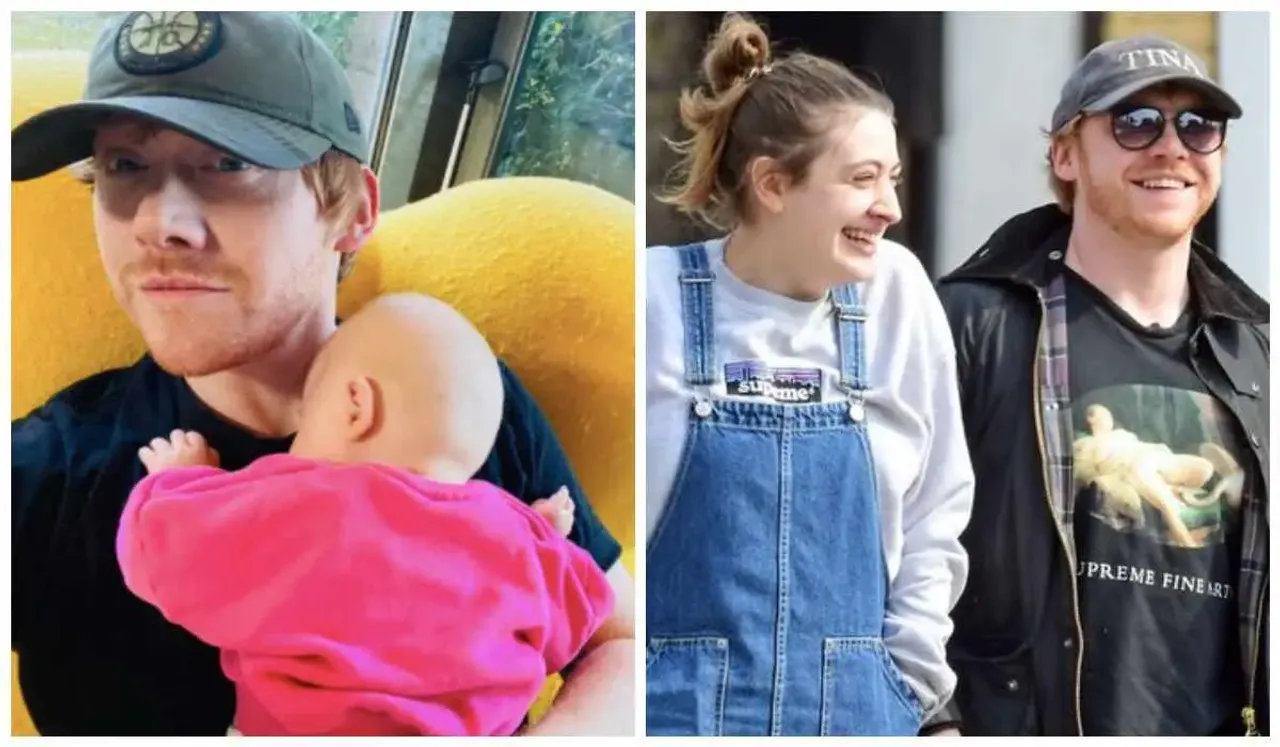 Harry Potter star Rupert Grint recently opened up about how fatherhood changed his life, expounding upon the "different" kind of love and experience his baby daughter brought him. The 32-year-old welcomed his first child with partner Georgia Groome last year in May. In a recent interview, he gushed how being a father has changed his "perspective" in good ways.
Conversing with Comicbook.com, the actor best known as wizard Ron Weasley, said, "It was something I never really had much of an idea of, that kind of love. It's a very different love." He added, "It's very strange. It definitely has kind of changed my perspective on things but also in a helpful way."
Also Read: Has Being A Mother Become More Complex Over Time?
How Having A Daughter Helped Rupert Grint While Acting
What's more, Weasley, who was mid-shoot for his Apple TV+ show Servant when his daughter was born, said that having her in his life helped him get into character for the role. Elaborating on it, he said, "The grief, what it means to lose a child, is kind of unimaginable and kind of hones in on that you would do anything to get your child back. So yeah, it's definitely helped in some ways."
Grint and Groome, known for starring in teen rom-com Angus, Thongs and Perfect Snogging, have always preferred maintaining privacy about their personal lives. The two have been together since 2011, according to Daily Mail.
In November last year, when Grint joined Instagram, practically breaking it, he had shared a picture of his baby 'G Grint,' with her back to the camera.
See his post below: 
 

View this post on Instagram

 
Also Read: Why Can't the Internet Say Calm About Suri Cruise Being Taller than her dad Tom Cruise?
Rupert Grint On JK Rowling
Last year, Harry Potter creator and author JK Rowling had made headlines for being accused of alleged transphobia through her tweets. In light of the accusations, she even returned her Kennedy Human Rights award  after the president of the organisation said she "diminished the identity" of trans people.
Her Harry Potter stars, most notably the trio of Daniel Radcliffe, Emma Watson, and Rupert Grint, had also called out her views and distanced themselves from it. Grint, in a statement, had said, "I firmly stand with the trans community. Trans women are women. Trans men are men. We should all be entitled to live with love and without judgment."