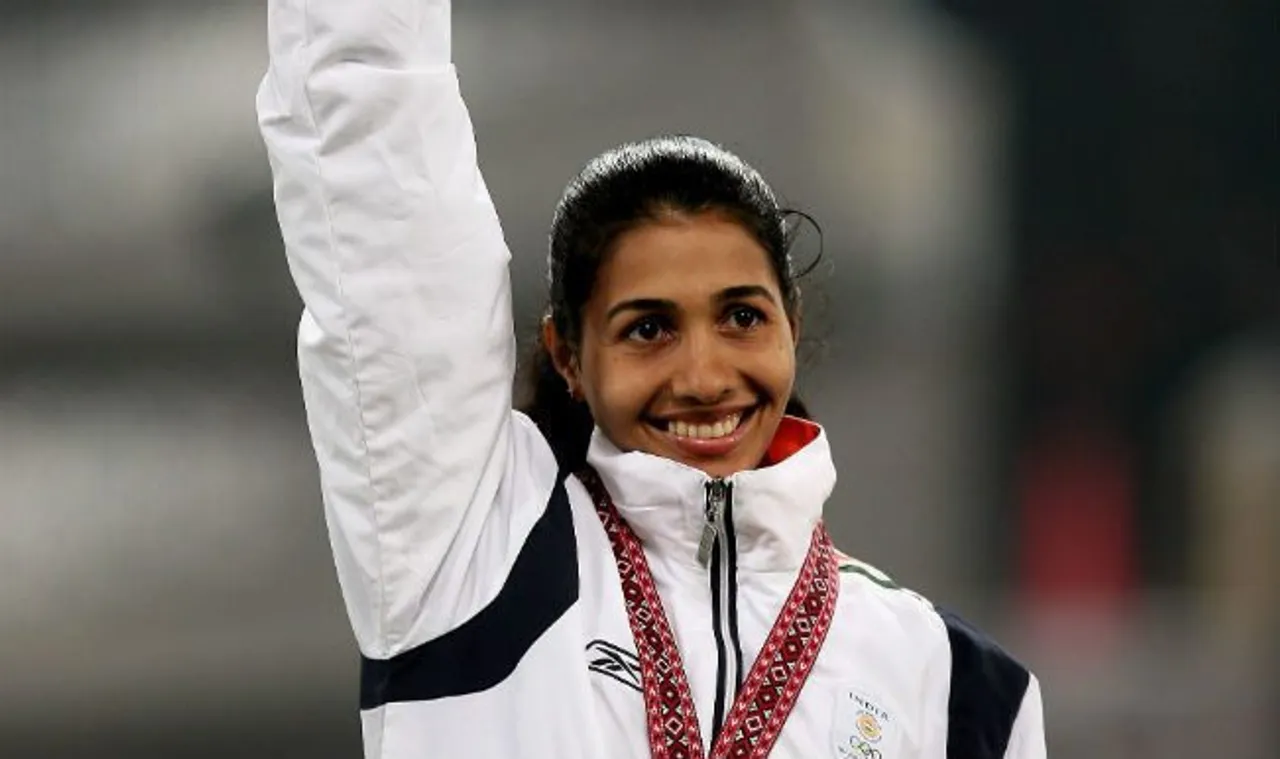 Kerala Municipal Council honoured retired athlete Anju Bobby George by naming a road after her. The long jumper, who finished sixth at an event in the 2004 Olympic Games sixteen years ago, is a native of Changanaserry in Kottayam. The municipality, on Friday, announced that it will name roads after two of its star natives — athlete Anju Bobby George and late international volleyball player P Bharathan Nair.
The Asian Games Gold medallist said she is grateful to the people of her hometown for acknowledging her achievements in sports. "It was really an unexpected honour. This is something special because my hometown has acknowledged my achievements," Anju Bobby George told PTI.
Anju, the chairperson of the Indian Olympic Association's Athletes Commission, had earlier said that athletes today are very lucky to have great facilities available to them as they get access to top-quality training and infrastructure. Speaking to Sportskeeda, she also said that when she was an active athlete it was much harder to earn recognition in sports. "It's a natural thing. But then every aspect of life has seen a change from the time I used to compete to the one we live in," she had said.
Also Read: After Lockdown "Will See A New World" Believes Anju Bobby George
"But during the 2000s, we barely had any exposure to the international circuit or proper infrastructure to train. Even for the smallest of the needs, we had to struggle a lot. Be it upgrading our knowledge; it was not as easy as it is today. Things were very slow," she reflected.
George revealed that she came to know about the news through her friend's Twitter post. "It was totally surprising as I had no clue about it. It is really an honour to have a road named after me, that too in my hometown," the 43-year-old told The New Indian Express. She added that she is awaiting more details, as the municipal officials haven't contacted her yet. "This honour is like winning any other medal or award, I'm so elated," said Anju.
Anju Bobby George
The former athlete, who currently lives in Bengaluru, is the first and only Indian to win a World Athletics Championship medal. George made history when she became the first Indian to win the bronze medal at the World Championships in Athletics in Paris in 2003. Later, she went on to bag a gold medal at the IAAF World Athletics Final in Monaco in 2005."
Also Read: Haldi, Moringa, Lime Water: Anushka Sharma's Recipe To Boost Immunity
The long jumper now runs the Anju Bobby Sports Foundation in Bengaluru with husband Robert Bobby George. In September last year, the Union Sports Ministry had sanctioned Rs 5 crore for the development of Anju Bobby George Athletics Academy. "The academy has been planned on a five-acre plot of land which has been leased to us. Currently, we are training five athletes and as a first step, we will soon start ten athletes," George said about the plan for her academy, adding, "Once the facility is ready, we aim to take 30 athletes and train them." Read more about her academy here.
Picture Credit: India.com