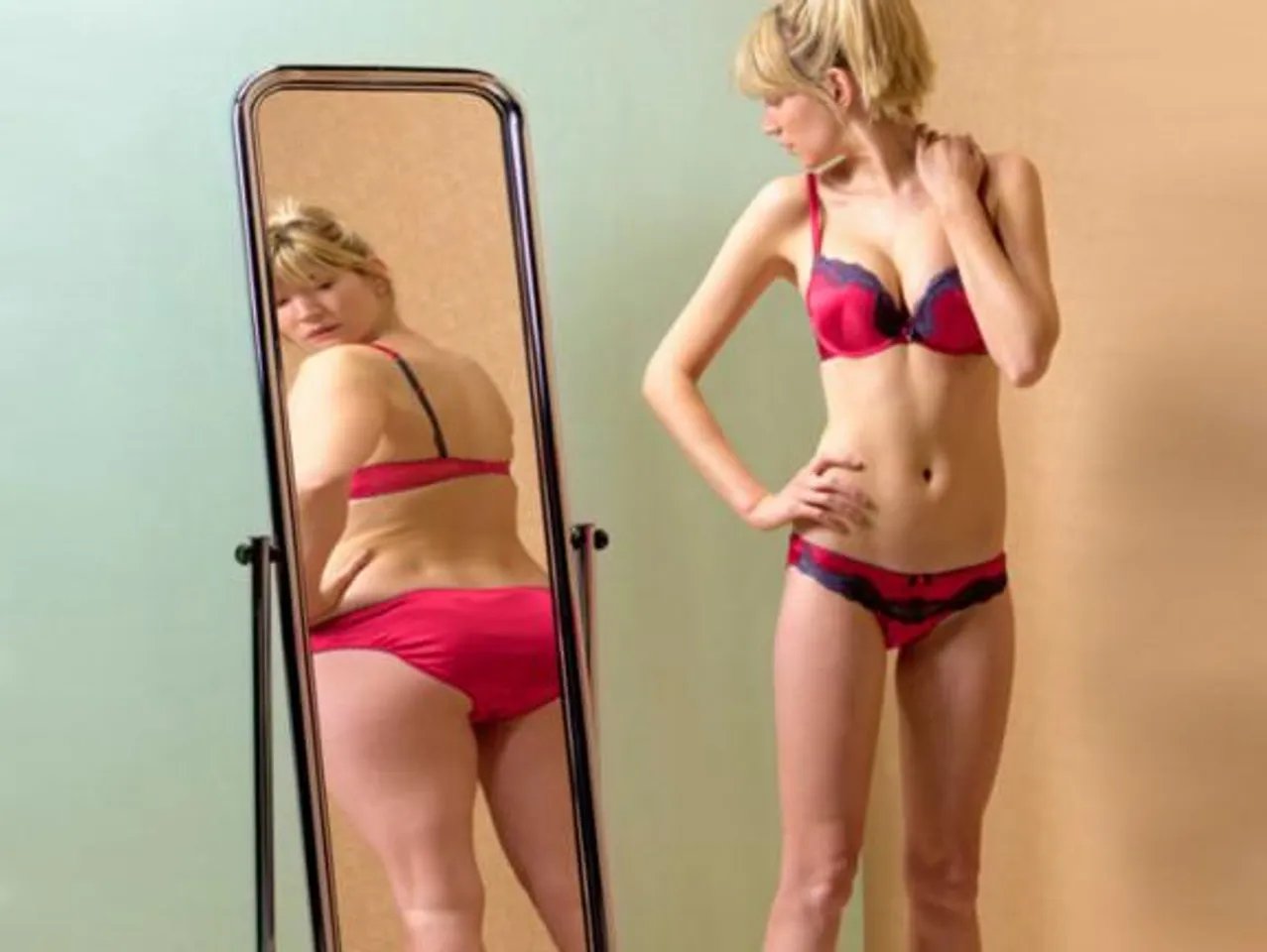 Anorexia, as most people see, is a great disorder from which people should stay away. But there are young girls between the ages of 15-18 who have been becoming anorexic. And the primary reason that most quote is that they look fat and no one wants to talk to people who are fat.
School girls have begun to associate their body image with their future prospects of career and society. Rather than becoming fit with a proper diet and exercise, many are choosing not to eat anything and survive on a liquid diet.
The overarching influence of the perfect model figure and the unsaid pressure of matching the ideal beauty has driven many young girls to look thin. They have developed a distorted image of their own and are extremely conscious of their body.
Schools have been holding workshops and talks to create awareness with counsellors and psychologists around the topic. "It is very important to sensitise the students regarding this issue. So many young girls have lost their lives because of this and it is our duty to prevent any such thing. As long as students of the school are caring and provide a nourishing and an accepting environment for their peers, we can hope for a fall in the number of cases of anorexia nervosa," says Sunanda Kamra, a counsellor for teenagers.
"Not many are aware of the severity of this disorder. Many take it extremely lightly. So did my parents and my friends. The irony is that everyone supports you when you are losing weight, but when they see you are becoming extremely serious about it, they call you a freak and walk away from you. That is when you start slipping down. And that road is steep and you continue to fall till you hit the bottom. Unless you don't have the right support, you cannot come out of it. I was lucky to have my sister support me. I advise everyone to learn to appreciate their body the way it is. Perfect is just an illusion." These are the words of a 23-year-old woman who was diagnosed with anorexia at the age of 17.
Also Read : This Woman's Illustrations Highlight The Reality Of Eating Disorders

Tripti Wadhwa, a dietician told SheThePeople.TV about the number of teenage clients that come to her. She says,
"It's shocking to see the increase in the number of young girls that are coming to me for advice on their diet. They are growing children, who required the right fats and carbs for growth. And this is what they are running from. I cannot give them the same diet plan I give to an adult. What is scarier is that parents are not stopping them."
Here is an anecdote of a 19-year-old college student who fought anorexia and came out of it stronger:
"When I was sixteen, I never thought that my decision to lose some weight would lead me down the dark path of an eating disorder - Anorexia. It started with an exercise to eating healthy. Then gradually, the exercise increased, the food became lesser. At one point, I was exercising three hours a day and only eating a fruit in the entire day.
After around 10 months, I was 45 kg, which for my height is dangerously low. I looked like a walking skeleton. My parents couldn't bear to see me. My friends were always in shock. But I couldn't see it. I felt I had to lose more, I still felt 'fat.' This is the voice of anorexia in your head. It makes you blind and hates every part of yourself. It constantly tells you to starve, that you'll be finally happy once you lose more.
Anorexia made me so used to this control that recovery was the hardest battle I had ever fought. Eating would mean losing this control, defying that voice inside me that is like hell. But with me on my deathbed, I had no other option.
With a lot of support from my parents, doctors, teacher and psychologist, I re-discovered the love for food, and most importantly, the importance of loving myself, all of me with all my flaws. Now at 19, I have recovered from Anorexia but I still have those negative thoughts, a brief moment of losing my grip.
The pressure we all have around us to be perfect in all ways is a major reason for eating disorder. The endless posts, articles, etc., promoting diet pills, fitness teas to lose weight and have the perfect body is the root cause; Idolising the 'thin' figure. It is a myth that one never recovers from an eating disorder, and this is not true at all.
We need to accept and love ourselves. I had an eating disorder, but it is not me."
Picture Credit : BodyandSoul
Also Read: France Bans Ultra Skinny Fashion Models
Jagriti is an intern with SheThePeople.TV