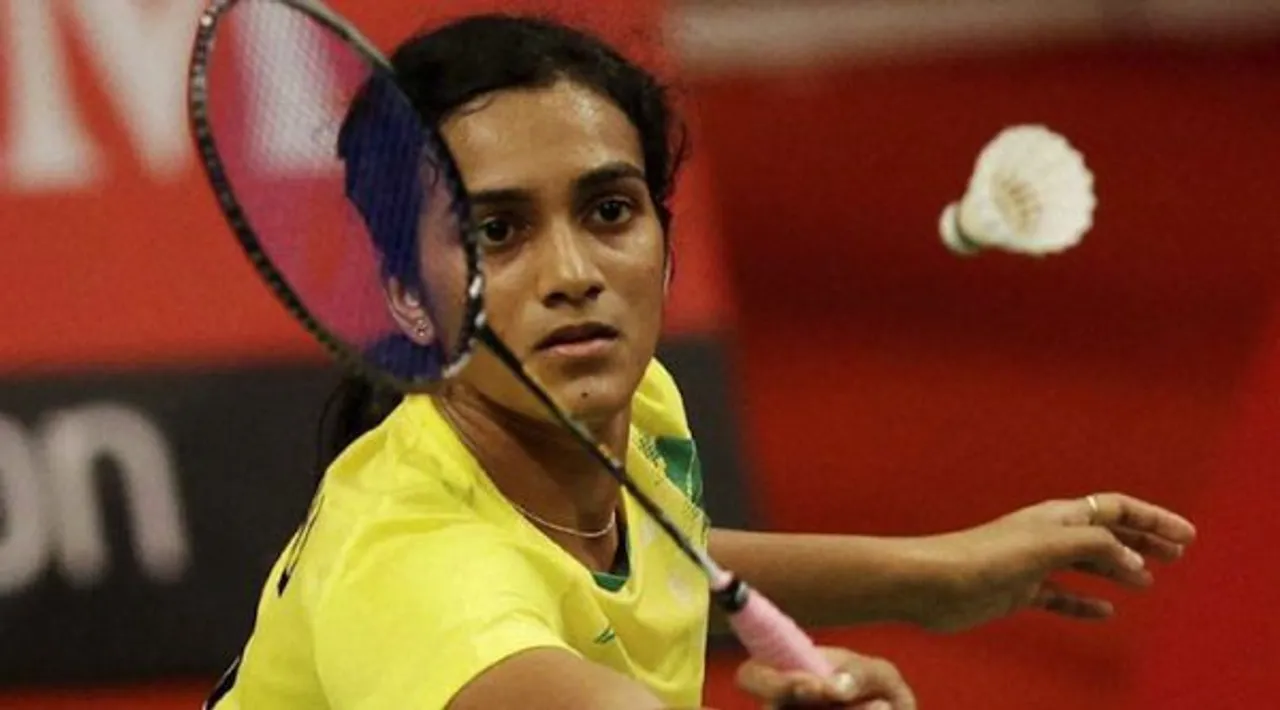 Great joy for Indian sports fans as the ninth-seeded impeccable #PVSindhu came up with an ace performance against world No 5 Nozomi Okuhara of Japan in the women's individual badminton semi-finals at the Rio Olympics. Japan's Nozomi Okuhara was clearly dominated by Sindhu, as she won the match  21-19, 21-10, storming into the finals, and also assuring herself a silver medal.
#RioWithTOI #Badminton: First set was a bit tense, it was going head to head: @Pvsindhu1's father
Follow: https://t.co/gxSyUdxHID

— TOI Sports News (@TOISportsNews) August 18, 2016
Twitter was abuzz with reactions soon after:
T 2352 - #PVSindhu ...aapne 'bolne walon' ki bolti bund kar di .. karm bolta hai aur wo kabhi kabhi 'kalam' ko bhi hara deta hai ! BADHAI !!

— Amitabh Bachchan (@SrBachchan) August 18, 2016
Superb performance @PvSindhu1. You make India proud! Best of luck for the finals. #Rio2016 pic.twitter.com/kXwqodB3K7

— Narendra Modi (@narendramodi) August 18, 2016
India's girls keep our flag flying high! @Pvsindhu1 is why we need to push our girls to follow their dreams #Rio2016 pic.twitter.com/ULSn87EdBY

— Gautam Gambhir (@GautamGambhir) August 18, 2016
I SALUTE YOU #PVSindhu. Those smashes could move mountains. WHAT AGRRESSION !!! Another Indian Woman creates history #goforgold #Rio2016

— Kapil Dev (@therealkapildev) August 18, 2016
responding to this Sindhu just said "Definitely I would want to make that wish come true, will play my heart out" https://t.co/3Qlq9S4UEJ

— Gaurav Kalra (@gauravkalra75) August 18, 2016
Also read: Dipa Karmakar recommended for Khel Ratna award?

It was a nail-biting keenly contested match, where Sindhu kept her nerve right to the finish. Her lead of 11-6 in the first game was closed in by the Japanese to 11-8, but the Indian shuttler maintained a slim lead throughout, finally closing out the tight set 21-19 after Okuhara netted a smash. The players were neck-in-neck at the start of the second game, but once the score was 11-10 in favour of Sidhu, she did not let up from her aggressive game, finishing it off with a clean smash for a 20-10. win. 
Congratulations, #PVSindhu on entering the finals in #badmintonRio2016 . Go for gold! Praise-worthy coach @pullelagopicha1 .Our prayers.

— Nirmala Sitharaman (@nsitharaman) August 18, 2016
The 21-year-old Hyderabadi girl's excellence at the sport was visible when she stormed into the semi-finals  after thrashing out world number 2 Wang Yihan 22-20, 21-19. And now with this win, she has created history by becoming the first badminton player to assure of a silver medal at the Olympics. Before this Saina Nehwal had won Bronze at the 2012 London Games. No doubt Sindhu will want to make it to the Gold medal spot. 
Also read: Olympic victor Sakshi Malik's training included 12 years of fighting misogyny

India now assured of its second medal. Will it be a gold? What do you think?
Feature Image Credit: Indianexpress.com
Read more from our Rio series here
Join Us on https://www.facebook.com/SheThePeoplePage
Follow Us on https://twitter.com/SheThePeopleTV