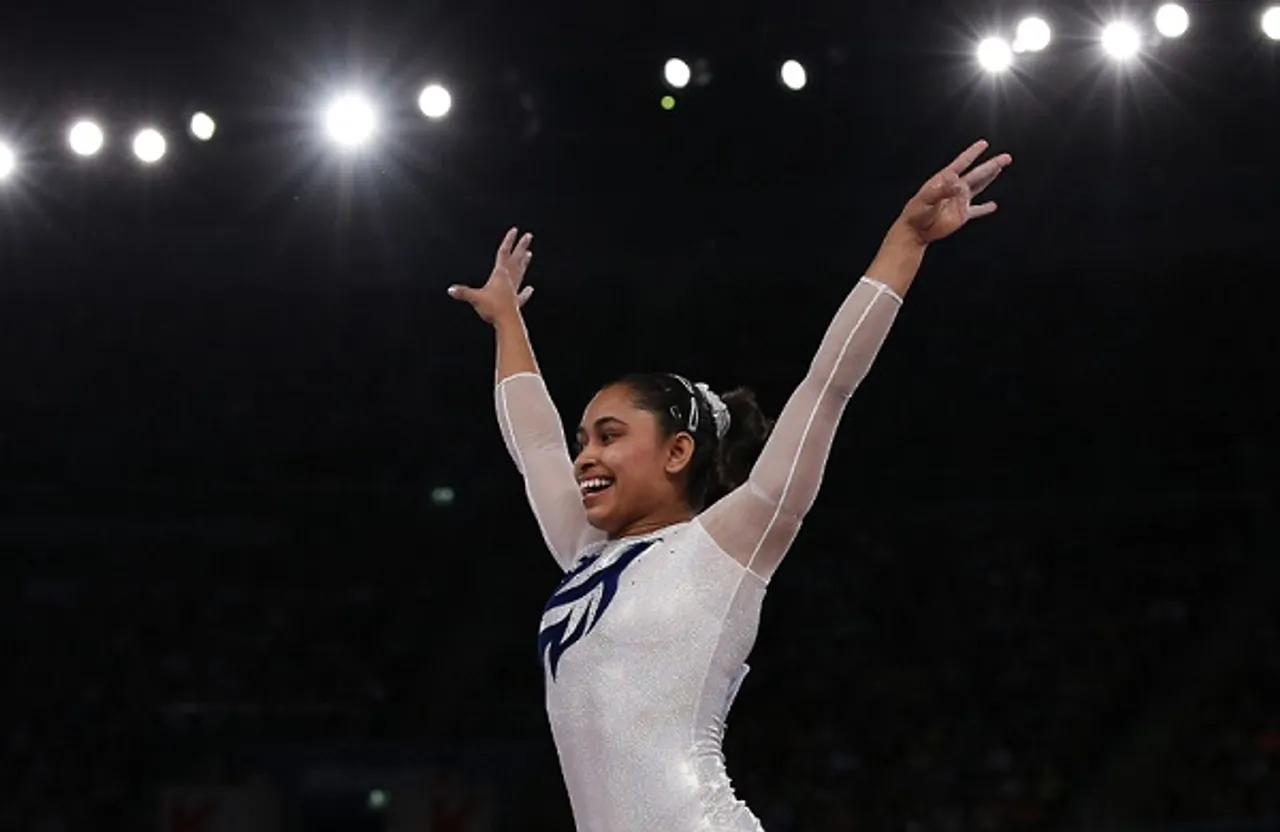 Sure, the Rio games so far have given us some disappointments: Indian archers Laxmirani Majhi, Bombayla Laishram and Deepika Kumari were knocked out by the Russians in the quarterfinals of the women's recurve competition and sisters Serena and Venus Williams lost in the women's doubles. Quite depressing, but that's the nature of competitions.
Read Latest Rio Updates: Gymnast Dipa Karmakar Becomes 1st Indian To Qualify For Vault Finals
But we also woke up on Monday to some highly inspiring updates, and here they are.
- India's Dipa Karmakar created history by becoming the first Indian to make it to the apparatus finals in gymnastics. Her vault during the artistic gymnastics women's qualification round landed her the 8th position. The Tripura girl managed to perform her much-appreciated 'Produnova' vault cleanly to secure 14.850 points after two attempts. Now, with the other vault specialists, Dipa will vault in the final on August 14.
T 2341 - #DipaKarmakar .. they said they would show you but never did .. channels interested in the other country athletes ! Good luck

— Amitabh Bachchan (@SrBachchan) August 7, 2016
#DipaKarmakar qualifies for vault finals in Olympics #Rio2016 #IND https://t.co/qBmEoyqJc8 pic.twitter.com/evb5Piz0iY

— ABP News (@ABPNews) August 8, 2016
- United States' swimmer Katie Ledecky celebrated her gold medal in the women's 400-meter freestyle by smashing her own 2012 London Olympics world mark. And she won her second Olympic gold medal — and third to date. She had won the gold at London when she was just 15 years of age.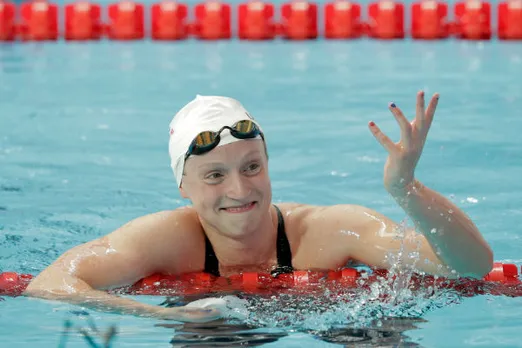 Swimmer Katie Ledecky celebrates her gold medal at Rio 2016 (Picture Credit:  Businessinsider.com)
- American Simone Biles' floor exercises during the artistic gymnastics women's qualification generated a score of 62.366, far ahead of the second highest scorer, her teammate Aly Raisman. Biles proved again why she's been world champion for the past three years.
https://twitter.com/HTC_Madison/status/762459984378474497
Also read:Rio 2016: Gymnast Dipa Karmakar Becomes 1st Indian To Qualify For Vault Finals
- China's Wu Minxia was named as the Olympics' most decorated female diver after the 30-year-old partnered with Shi Tingmao defeated the competition in all five dives for a score of 345.6, way ahead of Italy's Tania Cagnotto and Francesca Dallape on 313.83 points. Wu Minxia won the gold medal in the women's 3 metres synchronized springboard event, where Australia took the bronze with 299.19 points.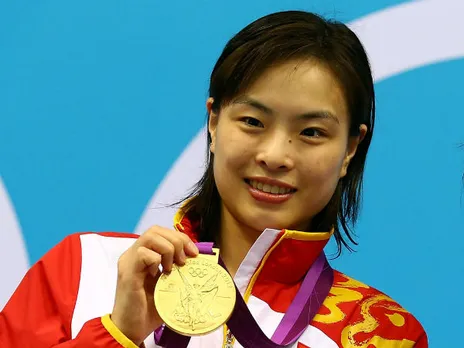 China's Wu Minxia: Named the most decorated female diver (Picture Credit: Independent.co.uk)
- South Korea's archers Ki Bo-bae, Choi Mi-sun and Chang Hye-jin have successfully maintained their unbroken reign in the women's team event to an eighth successive Olympics. The team beat the Russians in the final. At the Sambodromo, the archers shot their opponents out by 5-1 and became champions.
Ki Bo Bae, Choi Misun and Chang Hye Jin, the team just won Korea its 8th gold in a row at the @Olympics. #archery pic.twitter.com/lhjm4YpNOo

— World Archery (@worldarchery) August 7, 2016
- Majlinda Kelmendi won gold in women's judo and made history by becoming the first athlete from Kosovo to win an Olympic medal after overcoming Italy's Odette Giuffrida in a tense duel.
#RioWithTOI Majlinda Kelmendi wins #Gold in women's -52kg Judo to become first Kosovo Olympic medallist pic.twitter.com/ZU1J0vdjTe

— TOI Sports News (@TOISportsNews) August 7, 2016
- Mireia Belmonte clinched the first gold for Spain in swimming.
Congrats to our swimmer @miss_belmont for winning our first medal in these @Olympics!! #Rio2016 #TeamSpain pic.twitter.com/ogOs1s1Kfp

— Pau Gasol (@paugasol) August 7, 2016
- Nepal's Gaurika Singh , the youngest athlete at the Games at 13 years, registered a victory in the heats.
#RioWithTOI 13-year-old Gaurika Singh, youngest athlete at #Rio2016, has won her 100m backstroke heat pic.twitter.com/FIAVYme9Ho

— TOI Sports News (@TOISportsNews) August 7, 2016
Let's hear it for these women!
Read more from our Rio series here and more
Feature Image Credit: Reuters