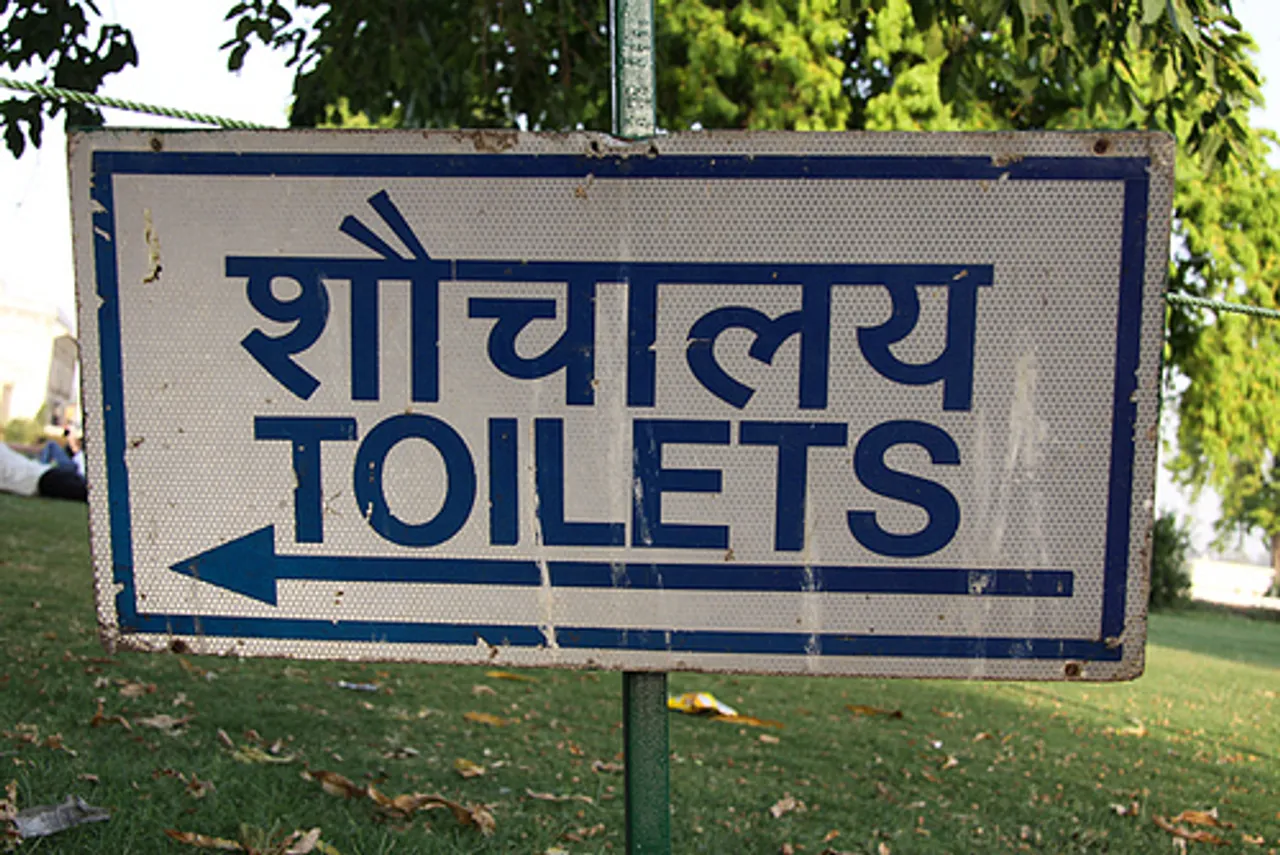 In Mumbai, in the slum areas, women wait till nighttime to defecate, because of the lack of privacy, which leads to issues of safety and harassment. According to a Dasra report, 63 million adolescent girls in India lack access to private toilets. The report also adds that Indian women and girls hold their urine for a staggering average of 13 hours a day, which can lead to bladder and kidney infections.
At the Indian Women Nation Conference, held in collaboration with the Confederation of Indian Industry, the HR head of Metro Shoes, Sonal Jivangikar, said that one of the major reasons you see a lack of women working in retail is because there is no appropriate place for them to relieve themselves. Women often work 8-hour shifts without once going to the bathroom, she said.
There are countless stories of women who have had difficulties finding a place to use the restroom in India. "Men do not have such a hard time relieving themselves while travelling long distances on highways and roads. But even what we wear--pants or saris-- is a deterrent," says working mother Anjali Sanghvi.
Many women do not drink liquids in order avoid going to the bathroom, and become dehydrated as a result. The public urinals which are available, are free for men, but not for women, who are charged illegally by male attendees. The rationale behind this that women's toilets need more resources, like a door for privacy. For women working in an unorganised sector, with limited resources, every rupee counts. Public toilets often do not even have separate dustbins to throw sanitary napkins and tampons.
In 2014, The Bombay High Court had even ordered municipal corporations to build toilets for women near main roads. It had identified 96 sites where such toilets could be built, but there has barely made any progress on implementation. It had issued a similar order in December 2015, but there have been no results says activist, Supriya Sonar.
Sonar is part of Mumbai Right to Pee Campaign, which brings together 33 NGOS who are fighting to bring awareness to this issue, and aim to put pressure on the BMC to provide better sanitation facilities.
"We are working on a model which will have facilities for men, women, transgenders and the disabled. We have submitted a few designs to the BMC and are looking at building a sustainable model," said Sonar.
A number of social and private initiatives have propped up to address the sanitation problem. 3S Shramik is a Pune based company, which supplies portable sanitation and has also reached out to slum areas.
According to an Indian Express article, the Pune Municipal Commission will launch mobile toilets by modifying existing buses. These toilets will be exclusively for women.
There are also a few products that cater to the particular difficulties faced by women. Female urination devices like Go Girl and PeeBuddy aim to enable women to pee standing up, like a man. But these products are expensive and using them often comes with stigmas. One also questions how useful and hygienic these products are.
"I bought the product, and have carried it with me, but haven't used it yet," says 70 year old Mridula Kothari.
Almost every woman you speak to, across income levels and age groups will give you stories of how they have had to manage in situations where they had to experience extreme discomfort because of lack of access to toilets.
Inadequate sanitation costs the county 6.4 percent of its GDP, according to Dasra. Men should also join the campaign, urges activist Sonar.