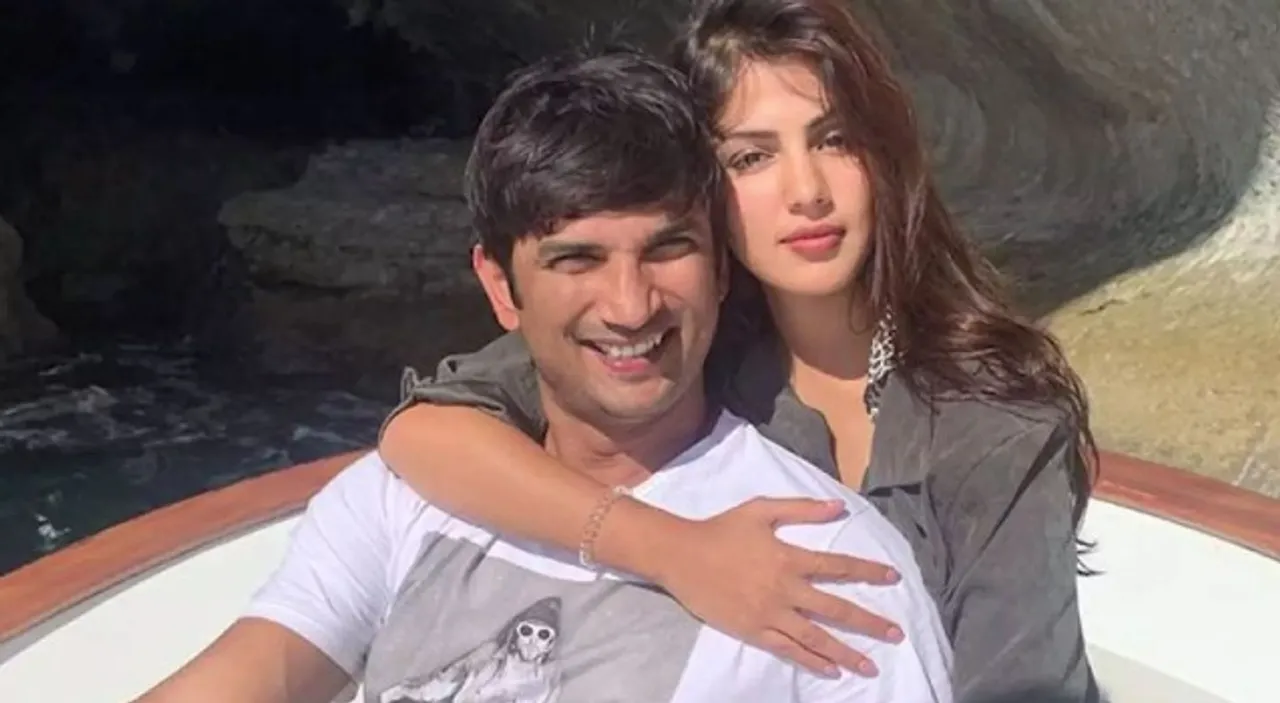 Earlier this week, Sushant Singh Rajput's father, Krishna Kumar Singh had filed an FIR against actor Rhea Chakraborty and her family at the Rajiv Nagar police station in Bihar. Rhea, however, is now claiming that she is innocent and has nothing to do with the late actor's alleged suicide case. On Wednesday, she filed a petition to the Supreme Court, seeking the transfer of FIR to Mumbai from Patna, alleging that she has been falsely implicated in the case.
Rhea has also alleged before the Supreme Court that the late actor's father used his 'influence' to lodge the FIR in Patna and accused her of abetment to suicide which is completely false, a report by Times of India said. That's the only reason she sought transfer of probe in the FIR to Mumbai so there won't be any "impartial investigation" in Bihar for the case. "In Bihar, there cannot be an impartial investigation and thereby she seeks transfer of probe in the FIR registered in Bihar to Mumbai," she stated in her petition.
Also Read: NDTV's Nidhi Razdan quits Television, heads to Harvard to Teach
According to Rhea's latest statement, Sushant and she were in a 'live-in relationship' till June 8 and she has been dealing with trauma lately due to the death of the actor. She also claimed to have received rape and death threats from his fans post his suicide. Furthermore, her plea stated that "deceased was suffering from depression for some time and was also on anti-depressants and he committed suicide on the morning of June 14, 2020, at his Bandra residence by hanging himself. 'Unnatural death report' was filed by Bandra police station at Mumbai and causes leading to the taking of such drastic steps are being examined."
What You Should Know
Sushant Singh Rajput's father has filed an FIR against the actor's girlfriend, Rhea Chakraborty, accusing her of abetment to suicide.
A petition filed by Rhea with the Supreme Court claimed that she was in a live-in relationship with the deceased actor.
"I am falsely implicated in the case," Rhea stated in her petition.
She also claimed that there can't be an "impartial investigation" in Bihar for the case so she sought transfer of probe in the FIR to Mumbai
In his FIR, Singh blamed Rhea along with her family members of cheating Sushant, committing fraud, and keeping him confined. Sushant's father has also cited financial irregularities in the FIR and stated, "After going through my son's bank account details, I realised that he had around Rs 17 crore in his account number 10XXXXXX91, out of which Rs 15 crore were transferred into accounts that had nothing to do with him." Questioning Rhea's role, the FIR questioned, "If Rhea knew that Sushant was not well, why did she break off with him and block him? This is the reason he committed suicide."
Meanwhile, Bihar Police started the investigation and have found an undated video of Rhea speaking while using words like hafta vasooli (extortion), gunda, etc, Times Now reported. Though the context of the conversation wasn't clear, the Jalebi actor's plea added, "The petitioner has filed a complaint at Santa Cruz police station in Mumbai against the death and rape threats. It would be just and expedient, if the transfer of the case is directed from Patna to Mumbai."
Also Read: I Thought My Struggle With Depression Was Over. And Then Lockdown Happened
Earlier, the Supreme Court on Thursday refused to hear a petition filed by one Alka Priya seeking to transfer the case to the Central Bureau of Investigation (CBI), according to TOI. The Supreme Court has refused to intervene in the investigation for now and stated that the police should be allowed to do their job.
Feature Image Credit: TOI