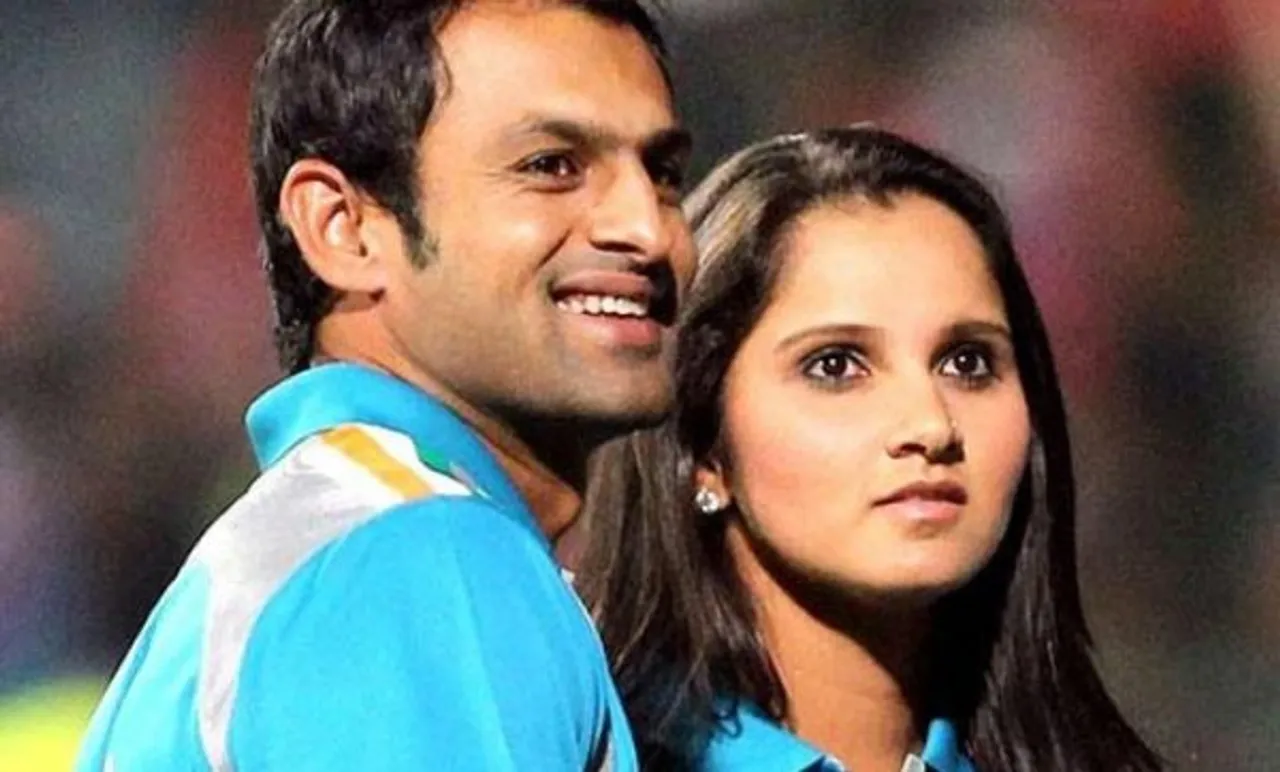 Calling Sania Mirza "Pakistan's daughter-in-law", BJP MLA Raja Singh on Monday criticised Indian tennis star. Pointing out her Pakistan connection as she is married to cricketer Shoaib Malik, Singh sought the Mirza's removal as Telangana's brand ambassador.
The Telangana Assembly member said Chief Minister K Chandrashekar Rao must immediately remove Mirza as the state's brand ambassador in the wake of the Pulwama terror attack on February 14. The attack killed 40 Central Reserve Police Force jawans.
"We don't need a Pakistani bahu as the brand ambassador of Telangana," - Raja Singh
Mirza married Shoaib Malik in 2010 and became the state's brand ambassador in July 2014. Ever since Mirza married Malik, her nationality has been questioned on several occasions.
Following the recent suicide attack in Pulwama, the tennis star took to Twitter to write a heartfelt note for the martyred.
"This post is for those people who think that as celebrities we need to 'condemn' an attack, tweet and Instagram and be all over social media to prove that we are patriotic and care about our country.. why?? Cause we are celebs and some of you are frustrated individuals who have no where else to target your anger towards and grab every opportunity to spread more hate??" Mirza wrote in her Twitter post.
We stand united 🕯 #PulwamaAttack pic.twitter.com/Cmeij5X1On

— Sania Mirza (@MirzaSania) February 17, 2019
The six-time Grand Slam champion has earlier been subjected to severe trolling and even forced to quit social media accounts. However, this time, reminding the trolls that she didn't have to "condemn attacks publicly" to prove that she was "against terrorism", Mirza wrote, "I don't need to condemn an attack publicly, or come and scream from roof tops or all over social media that we are against terrorism. Of course we are against terrorism and anyone that spreads it. Any person in their right frame of mind is against terrorism and if they are not then that's a problem!"
READ: Coming Soon: Tennis Ace Sania Mirza's Life On Celluloid
The BJP MLA, however, feels that Mirza's removal as the brand ambassador is necessary to send a stern message to Pakistan. He suggested that the Telangana government could appoint any other player as its brand ambassador. "We have cricketer VVS Laxman and badminton stars Saina Nehwal or PV Sindhu, who are also from Telangana and who have brought many laurels to the state and to the country," he added.
Feature Image Credit: India TV