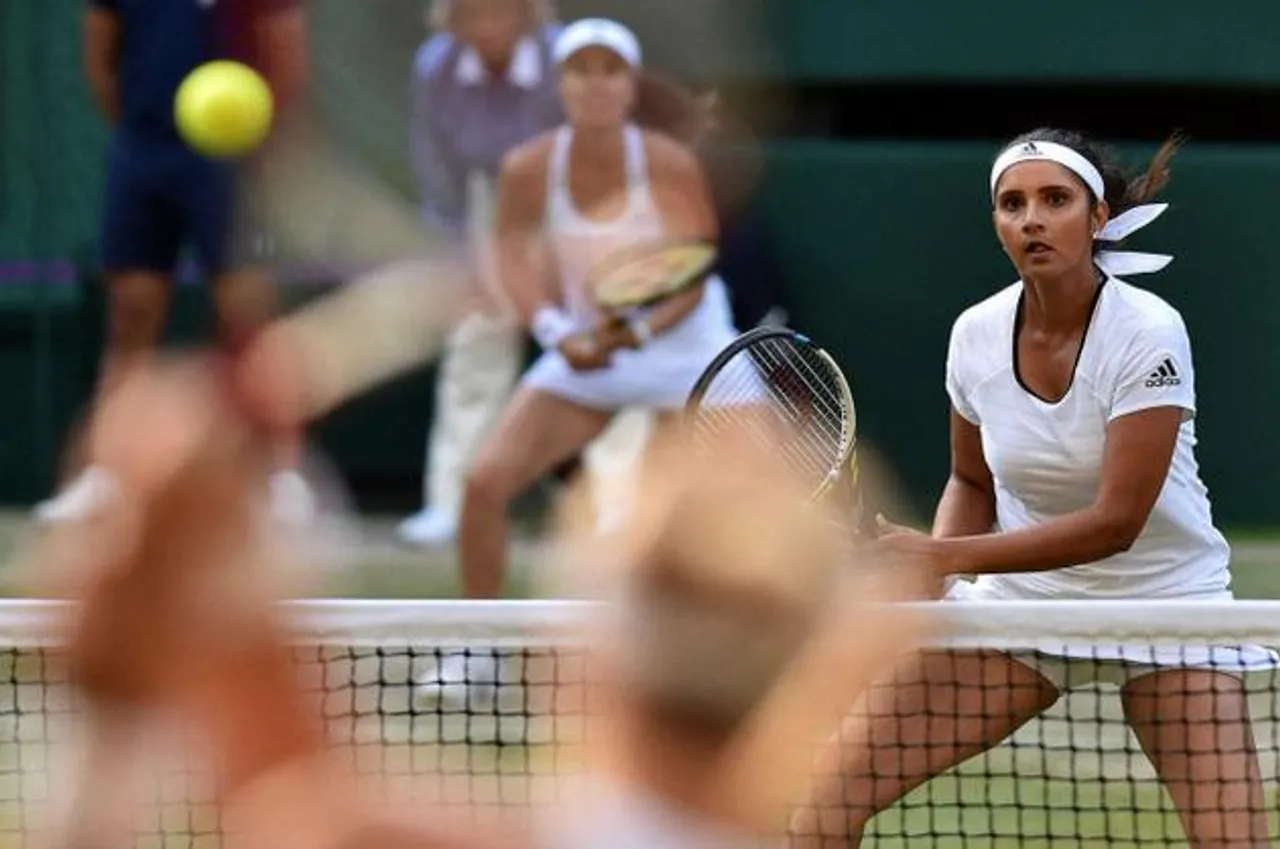 Fans of Sania Mirza have been eagerly asking one question -- is a biopic on the tennis star on the cards? And, we finally got the news confirmed. So who's going to portray Mirza on-screen?
The sportstar has herself confirmed the upcoming biopic, to be produced by Ronnie Screwvala's RSVP films. "It's excitement combined with nervousness—a 'butterfly in your stomach' feeling—when you are about to let your life story out to the world," she was quoted by Mumbai Mirror.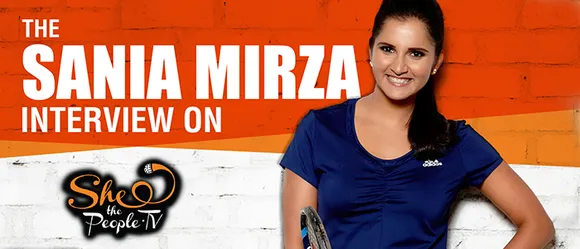 "It's what I felt when my biography was written and I feel exactly the same when my journey is going to be presented on the big screen. I know it's in good hands with an astute producer like Ronnie (Screwvala), who's known for telling stories impactfully. I am so excited to partner with him and his team at RSVP and honestly can't wait for it to go on floors," she added.
We can't wait to see it! Also, here's a list of sportswomen on whom biopics are currently in the making:
READ: Women-Centric Films We Are Eagerly Wanting To Watch
Saina Nehwal
Making headlines since the start, Shraddha Kapoor-starrer biopic on badminton champion Saina Nehwal is already on the floor. Shraddha, who is playing the main character in the film, has been undergoing rigorous training for her role since last year. In between, there were rumours of her quitting the film. However, recently in a Twitter thread, it was confirmed that Amol Gupte's Saina Nehwal biopic is finally happening.
Shraddha said: "I feel very lucky to be part of this film and to be sitting along with these respected people."
PV Sindhu 
Soon, you can see PV Sindhu's Olympic win on the Silver Screen as Sonu Soodhas  announced that he will be making a biopic on the shuttler. To play the role of Olympic silver medallist PV Sindhu in the biopic, actress Deepika Padukone has reportedly been approached.
Looking forward to the biopic 2 b made by Sonu Sood & team.hope it inspires millions 2 follow their dreams.Thanks @SonuSood @baselineventure pic.twitter.com/ZzEHFewqyd

— Pvsindhu (@Pvsindhu1) May 1, 2017
"Reading about her journey — she would travel 50 kms daily to the badminton camp from her home to practice — I was motivated to make this film," Sonu said in an interview with Bombay Times.
"It feels great to make a biopic on PV Sindhu. It's a story of a girl who has inspired millions of Indians and given a message that everyone can dream big and not only dream but achieve it too by doing hard work. It's a journey that everyone has to know and be inspired," Sonu said in a statement, Deccan Herald reported.
Deborah Herold
Jacqueline Fernandes will reportedly play the ace Indian cyclist, Deborah Herold, in the upcoming biopic. Deborah is a 23-year-old cyclist from Nicobar Islands, and was the first Indian cyclist to compete in the UCI (Union Cycliste Internationale). The Sri Lankan beauty is gearing up to play Deborah who had spent a week in a tree when the 2004 tsunami hit. So far, she has won several international medals and she's training for the 2020 Olympics in Tokyo.
"Jacqueline really liked the script and has verbally given her nod to the project. It's an inspiring story and she is looking forward to prep which will include some arduous training. The film is expected to roll next year," the source added.
Mithali Raj 
A biopic on Indian women's cricket team captain Mithali Raj is in n the works. Viacom18 Motion Pictures has acquired the rights of making a movie on the cricket star and Taapsee Pannu has shown interest in playing the role on screen. Raj is a powerful sporting icon who has become a household name after India's foray into the final of 2017 Women's World Cup in England and since then she has added numerous achievements to her career.
https://www.facebook.com/SheThePeoplePage/videos/1712725615425310/
Talking about the film, Mithali Raj said, "I am extremely happy on this association with Viacom18 Motion Pictures. Hoping that this movie inspires more people, especially young girls to take up sports as a career."
Jhulan Goswami
Continuing the trend of biopics, the next one to join the league will be the epic story of cricketer Jhulan Goswami. The Bengal tigress' inspiring journey will soon grace the silver screens.
"I have got proposals for a biopic before as well. This is the right time I thought," Goswami told reporters
"So far, I had turned down offers to have a film made on my life because I felt that I hadn't really achieved anything that could serve as an inspiration to the next generation," said Goswami to Hindustan Times.
Big Salute to you #JhulanGoswami you are an inspiration for everyone https://t.co/wyCEjtPIFT

— Smriti Mandhana FC (@SmritiMandhana) September 19, 2017
"Shooting will be held from Chakdaha to Lord's," Susanta Das who directed the 2012 Bengali movie 'Asche Bochor Abar Hobe', told PTI at Fanattic Sports Museum, New Town. He hopes that it will be an inspiring story for many youngsters. As for who will essay the role of the cricketer, he said, "I cannot tell you the names as they are yet to be signed. But we are in talks with leading Bollywood actresses."
Excited? Well, tell us what are the films you're waiting for. Share in the comment section below
Feature Image Credit: The Hindu