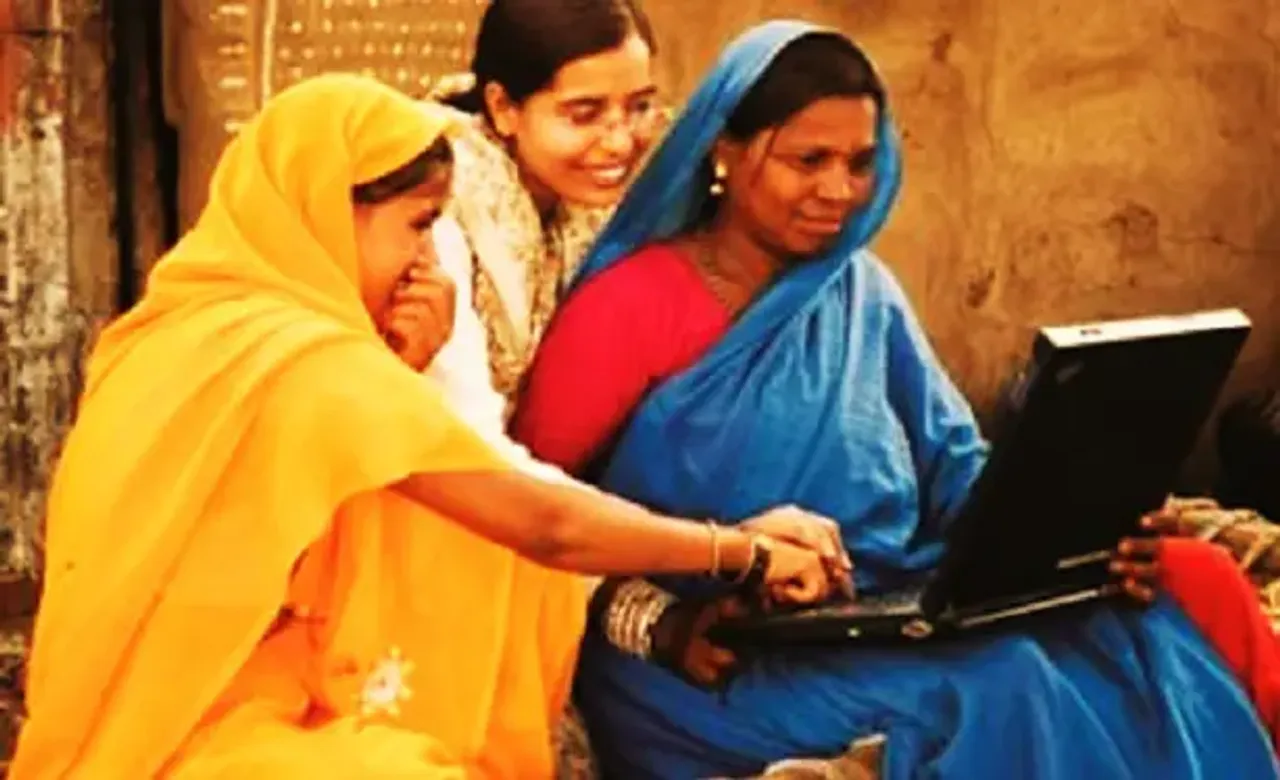 Being connected is the most important thing in our modern internet age. And even as women in urban areas use the digital for empowerment, in rural India the situation is somewhat different. A survey says that in rural India only one in ten women know how to use the internet. To address this gender gap, one of the world's biggest technology companies Google partnered with Tata Trusts to launch an initiative to educate women and young girls in in rural areas in internet usage. The initiative which started in four states last year was recently launched in West Bengal in the Purulia district.
The initiative, called Internet Saathi envisages teaching young girls in villages how to use the internet and then prepares them to teach others. The idea being that the girls become 'saathis' or comrades in learning the technology, and this helps in closing the gender gap.  The Head of Marketing of Google India, Sapna Chaddha lists down the reasons for this huge gap, "The major reasons are cultural barriers, lack of awareness and lack of perceived value," as stated in Indian Express.
Also read: Environmentalism of the poor: Sunita Narain on universal challenges of our surroundings
After learning the uses of internet and how to use it, girls have made many things possible in their villages like finding the nearby hospital, checking their own boards results and much more. But this hasn't come easy for the project as initial apprehension among people was the biggest hurdle to cross. With bare minimum literacy level in the rural areas, people do not know much apart from farming and so they did not feel the need to learn internet.
However, after attending a few sessions, they have become saathis, helping the initiative get more women and young girls like themselves. While things are moving fine for the initiative, connectivity and literacy still create the biggest problem in reaping the full benefits of the internet.
Also read: A case for women in technology: Girls outperform boys in ability test
The plan set by the two companies is to reach out to at least half of the total 6.5 lakh villages in the country. If they do indeed manage to achieve what they have set out to do, women in rural areas will definitely be empowered, at least digitally!
Feature Image Credit: adgully.com