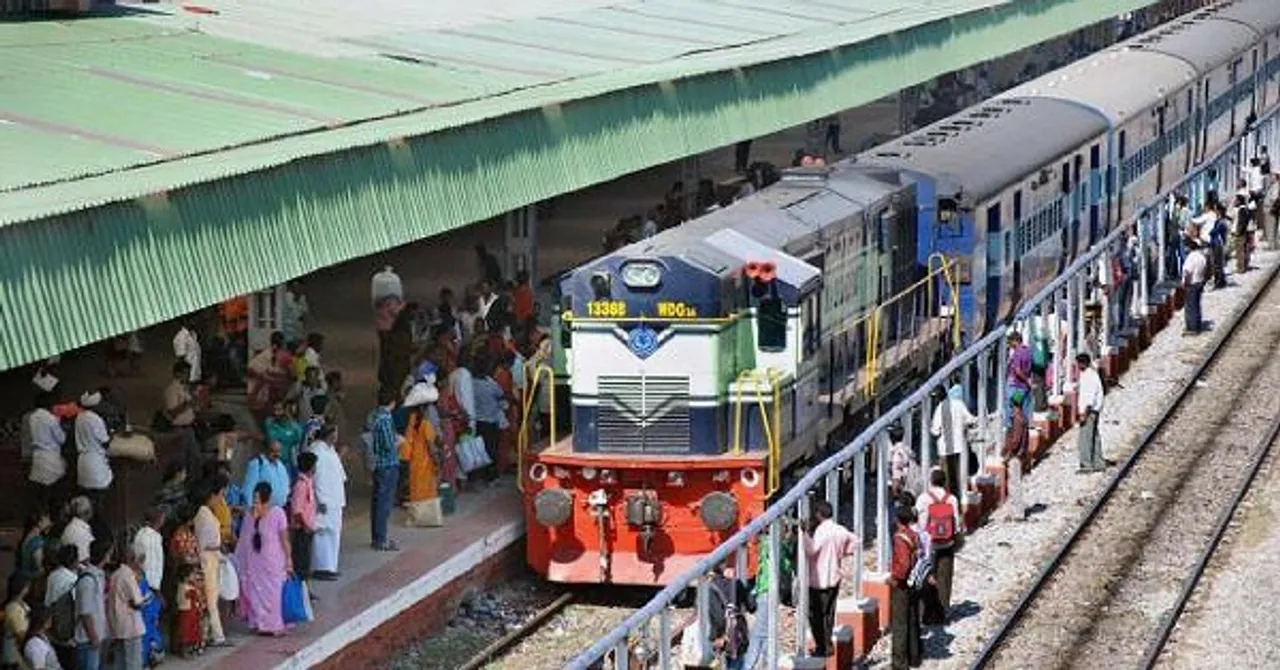 We may soon see more and more women as train drivers, fitters, welders, and machinists. Indian railways are on a huge hiring spree with 27,795 assistant loco pilots (ALP) posts and 36,576 technician job vacancies reported The Wire.  And this time a grand total of 4.75 lakh women have applied for these vacancies. Apart from women, 98 transgender persons have also entered the forms for the vacancies but the number of men in the competition is still ginormous at 42.82 lakh.
The transgender persons have mostly applied for the positions of loco pilot and technician jobs and its recruitment process is in the final stage.
The largest number of women who have applied for these railway jobs come from Bihar at 72,817 women. There are 67,831 women from Uttar Pradesh, 47,358 from Andhra Pradesh, 43,833 from Maharashtra, 39,139 from Tamil Nadu, 32,595 from Madhya Pradesh, 22,799 from Kerala, 21,625 from Kerala and 21,340 from Rajasthan.
There are 19,117 women who applied from Telangana, 17,513 from Jharkhand, 14,416 from Haryana, 13,944 from Odisha. Delhi also has 2,393 women applying for these jobs while Punjab only has 1,965 women candidates. Other parts of the country majorly from the north-eastern states have a poor representation with four women from Mizoram, 22 from Manipur, 24 from Meghalaya and 11 from Nagaland are in the race. There is only one woman who has applied for these jobs from Lakshadweep.
The eligibility criteria for these jobs are that the candidate must have completed Matriculation/SSLC with ITI/Diploma of Engineering and must fulfill the prescribed medical standards for each post. While the first level of the recruitment process involved an online examination, the rest of the procedure will begin after the railways department releases the results of the candidates who applied.
ALSO READ: Western Railways Compartment's New Logo Represents Modern Woman
In December last year, the national transporter allowed transgender persons to apply for the jobs in the railways sector. Even though the railways announced the good news in December a few months after Supreme Court read down Section 377 of the Indian Penal Code, it had designed its application form in tune with the times by having three boxes for gender: male, female and transgender much before the judgment came out. Before this, Kochi Metro Rail Corporation has already appointed several transgender persons.
Apart from women, 98 transgender persons have also entered the forms for the vacancies but the number of men in the competition is still ginormous at 42.82 lakh.
"For the Level 1 exam (the erstwhile group D exam) — which is being conducted to induct trackmen and helpers in electrical and mechanical divisions and hospitals run by railways — some 367 transgenders have applied. The highest number of applicants were from Uttar Pradesh," Angraj Mohan, Executive Director-Staff, Railway Board, told The Hindu BusinessLine in December.
While it is a great development that a rising number of women are applying for railway jobs from across the country, these jobs aren't considered the most accommodative of women because of odd working hours and working facilities. More reforms are needed to better the working conditions of these jobs that are also women-centric for women to see it as an approachable career opportunity.
Picture credit- Khabar India