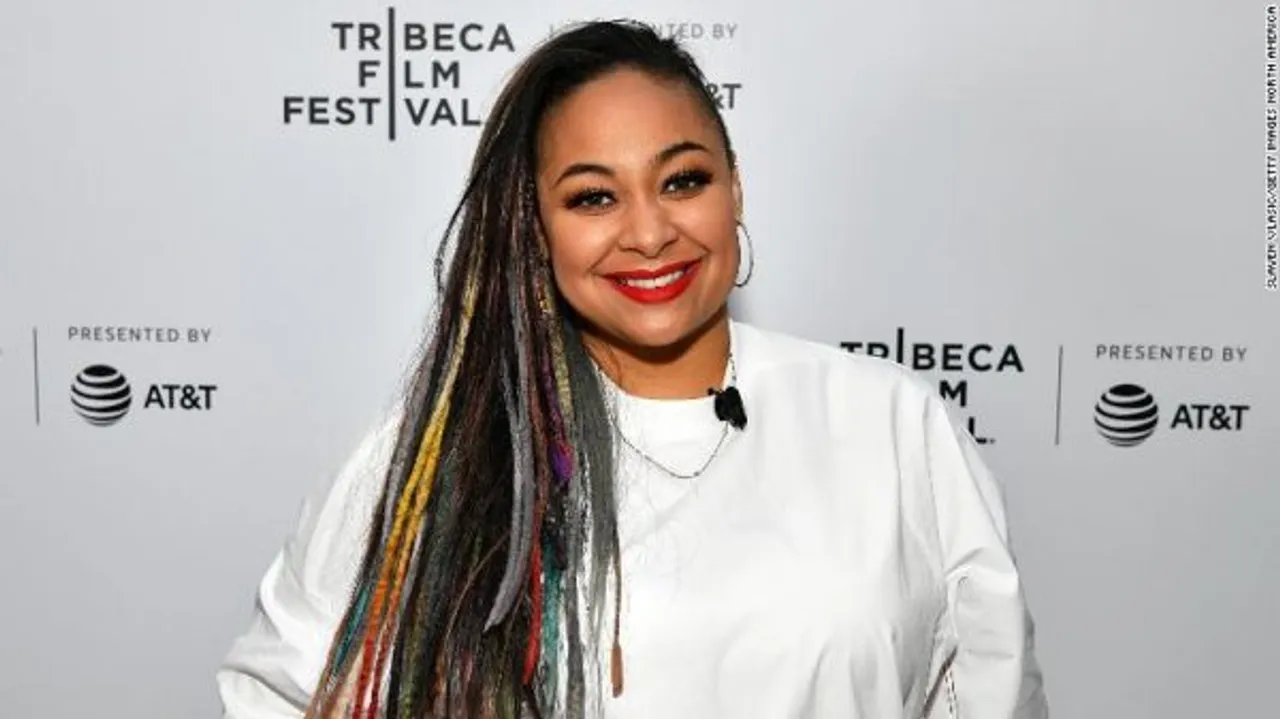 Raven is now married! On June 18, former star of Disney's popular That's So Raven, Raven-Symoné, took to Instagram to announce the happy news of her marriage to partner Miranda Pearman-Maday, in what seems to be a private backyard ceremony. Over three posts, she shared pictures from the wedding of the happy couple that received an outpouring of love from fans and followers.
Pictures From the Wedding
Symoné, 34, broke the news with a picture, writing, "I got married to a woman who understands me from trigger to joy, from breakfast to midnight snack, from stage to home. I love you Mrs. Pearman-Maday! Let's tear this world a new a**hole!!! I's married NOW."
She shared a close-up of both their hands sporting wedding rings and matching tattoos that seem to be designed to spell R and M; the initials of the couple's respective names.
Symoné thanked everyone for their good wishes that had "filled our hearts immensely" with a picture of herself and Maday in a joyful embrace.
Before the formal announcement, Symoné had apparently already hinted at the news with a picture of a glass of champagne, captioned, "So something happened this week, that has changed my life FOR THE BETTER!"
Also Read: Dutee Chand Faces Backlash From Family Over Same Sex Relationship
While not much is known about Maday, AOL reported that she is a social media manager with Off the Menu. She too shared a boomerang of her "wife for life" on her Instagram account.
Grey's Anatomy actor Debbie Allen was among the few who attended the ceremony. Sharing pictures with the newly wedded couple, she also revealed that she catered the event.
Raven Symoné Opens Up About Her Sexuality
Symoné, who currently stars in Raven's Home, a reboot of her Disney show, opened up about her sexuality publicly for the first time in 2013, following the US Supreme Court's decision to remove a law against same-sex marriage. At the time, she tweeted, "I can finally get married! Yay government! So proud of you."
Also Read: Gay Couple Moves Kerala HC Seeking Registration Of Same Sex Marriage
In an interview with Oprah Winfrey in 2014, Symoné said that she had become aware of her sexuality by age 12, but conventional pressure forced her to try and like boys. She said that now that she had embraced her identity, she didn't need any labels for it. "I don't need a categorizing statement for it. I don't want to be labeled gay. I want to be labeled a human who loves humans. I'm tired of being labeled…I am proud to be who I am and what I am," she said.