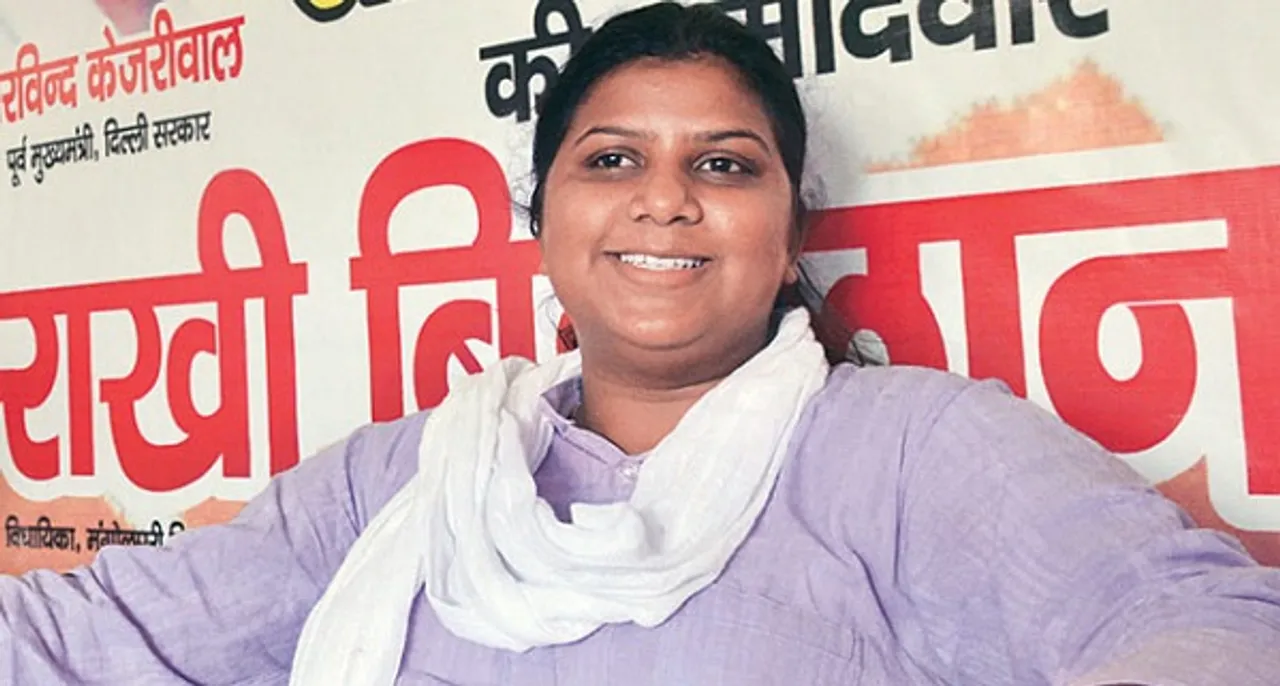 The prominent face of Aam Aadmi Party, Rakhi Birla was appointed as the Deputy Speaker of the Delhi Assembly on Friday. On her birthday, the 29-year-old ex-minister was chosen by the Chief Minister of Delhi, Arvind Kejriwal and seconded by Deputy CM, Manish Sisodia after which the house with mostly AAP members accepted the decision graciously.
"After becoming the Deputy Speaker of Delhi Assembly, I want to thank Party leader, Arvind Kejriwal ji who firstly made a common girl an MP in his party. Then he made history by making me the youngest minister in the whole country. And again today he has created history by giving me the privilege of becoming the youngest Deputy Speaker. It was only possible in AAP that a common girl like me could have achieved so much," wrote Rakhi on her Facebook page.
Also read: June 18 is D-day: First batch of female fighter pilots get ready for induction
Birla has succeeded over Shalimar Bagh MLA Bandana Kumari who filed her resignation to Delhi Assembly Speaker Ram Niwas Goel. Goel accepted her resignation on June 4. Her resignation was due to the defeat of candidate Anvika Mittal from the Shalimar Bagh constituency in the MCD by-polls and she took full moral responsibility of it.
A Dalit leader, Birla has studied Mass Communication from Shivaji College and worked in a news channel for some period of time before joining AAP. Currently an MLA from Mongolpuri, she  was made the cabinet minister by Arvind Kejriwal when he first came into power in December, 2013 for 49 days till 14 February, 2014. She worked as the Women and Child Development minister then.
Also read: From Hilary Clinton: 6 quotable quotes
Currently there are six female members in the Delhi Assembly of 70 members. This is not a great percentage but the fact that more women are now getting active in the political scene is heartening nevertheless.
Feature Image Credit: India Today