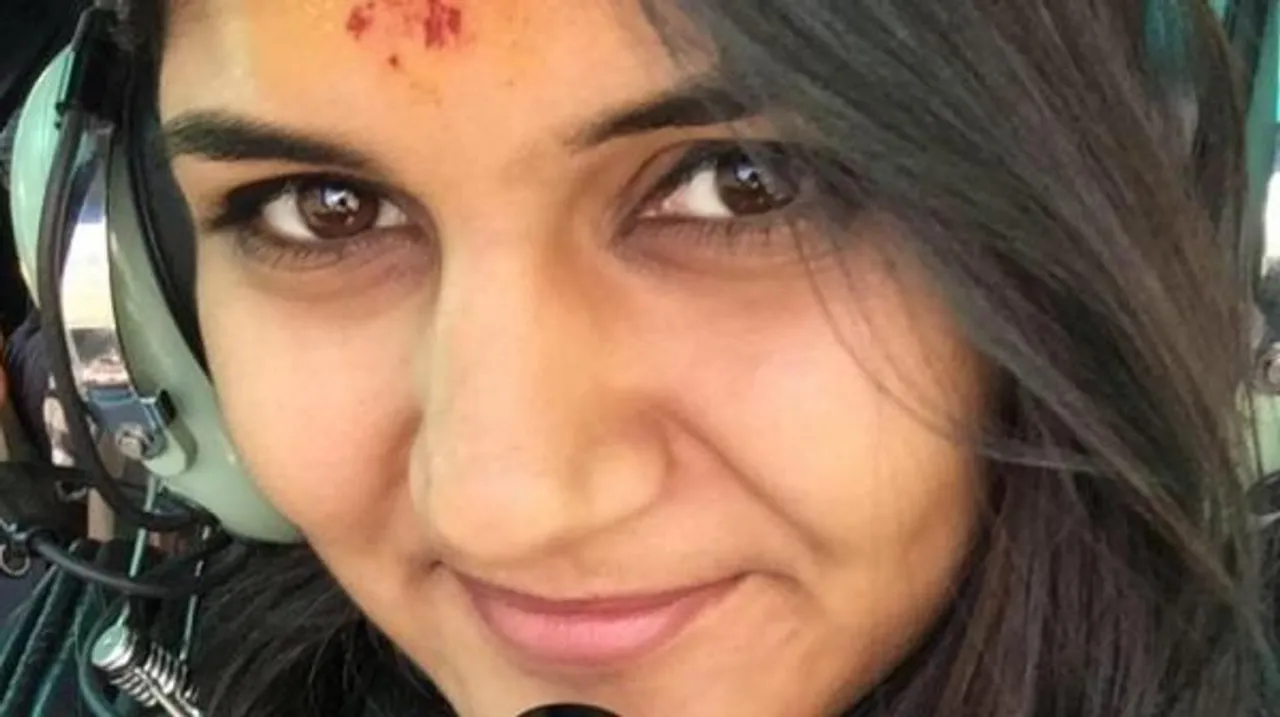 In a bid to propagate the message that daughters are not inferior to sons in any way, a Rajasthan girl sat in a horse-drawn carriage and led the procession for a pre-wedding ritual of 'Bandori'. Gargi Ahlawat, an MBA from the UK is surprising all the residents of Chirawa town in Jhunjhunu district of Rajasthan.
Gargi is the daughter of Jhunjhunu MP Santosh Ahlawat. Interestingly, her reversal of the popular ritual is gaining a lot of acceptance.
MBA दुल्‍हन ने तोड़ी परंपरा, शादी के पहले रस्‍मों का बांधा 'साफा'...https://t.co/uAQxV58uHd#GargiAhlawat #BrideTakesaChariot pic.twitter.com/inQTmvDE26

— tazzakhabar.com (@TazzaKhabar) January 29, 2018
Read Also: Bride Calls Off Wedding After Groom's Nagin Dance
An example for others to follow
"People in rural and semi-rural areas can be influenced by action but not by articles in newspapers or TV shows. My mother is campaigning for 'Beti Bacho, Beti Padhao'. This action coming from the daughter of an MP can set an example for others to follow. A woman riding a horse carriage for the ritual is bound to be noticed and followed by other families soon," said Gargi.
"As the bindoli tradition says that relatives invite both the groom and the bride for a feast before the marriage. So the groom has the privilege of riding a horse till their house after the feast. I have changed the ritual by riding a horse till my house or a temple," said Gargi.
Gargi will be tying the marital knot with Delhi-based Kushal in Udaipur on February 8. The wedding will be followed by a reception in Delhi on February 10.
Santosh Ahlawat, Gargi's mother backed Gargi in her initiative and highlighted the importance of altering the patriarchal mindset of the society to bring about the elimination of gender inequality.
She told the Asian Age that her district had skewed sex ratio. She had fought like a warrior to save it and added that the situation has improved a lot in the last few years because of PM Modi's Beti Bachao Beti Padao campaign. Also, she hopes that the situation will further improve with her initiative.
Salute to Gargi for debunking myths and breaking stereotypes.
Also Read: Punjab: Bride Cancels her Wedding after the Groom Fails Dope Test