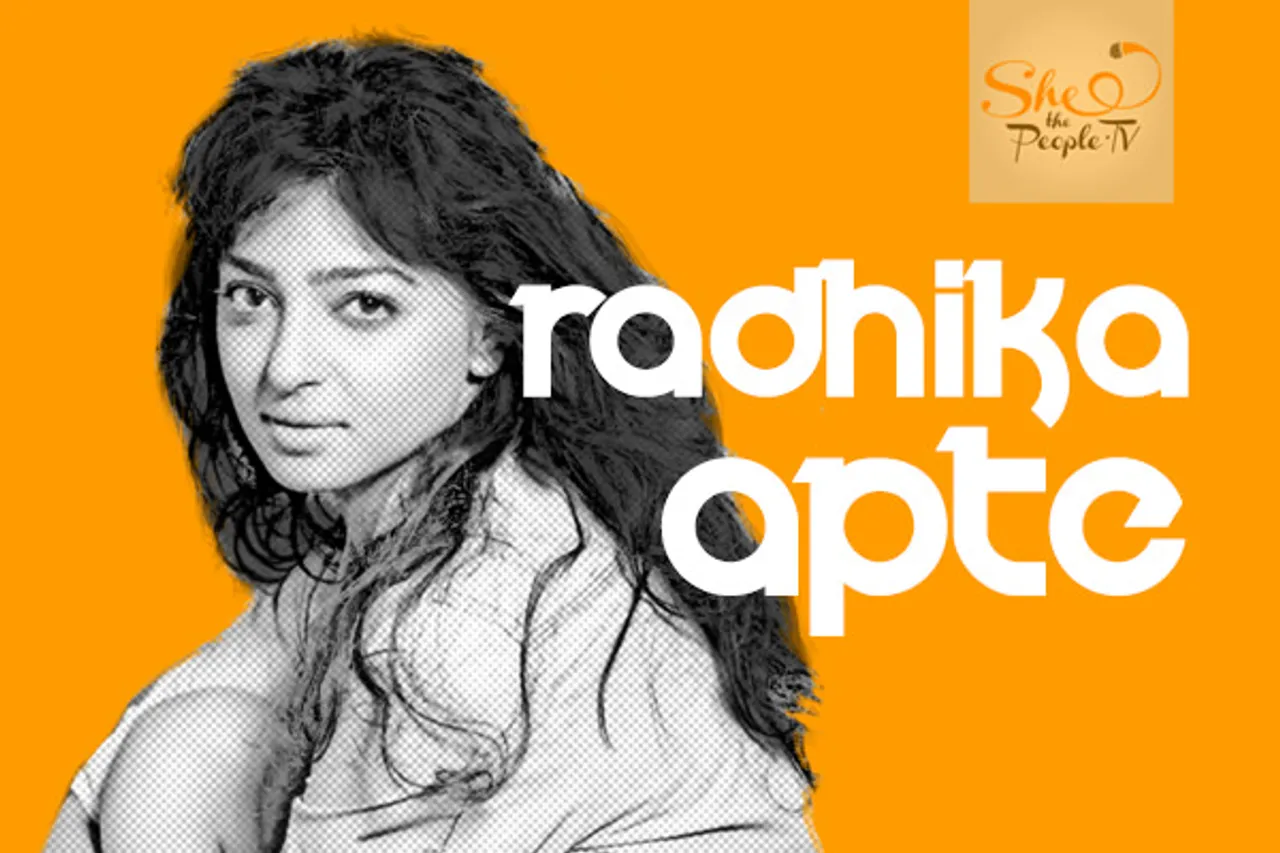 Sexual abuse is not confined to the showbiz, it takes place in every alternate household, actress Radhika Apte recently said during an interview with IANS.
Known to voice her opinion on taboo topics, Apte said, "it's not a part of just the film industry. You have so much child abuse, domestic abuse everywhere in the world, including India," Radhika states, Mid-Day reported. "It exists in every field and household at some level or the other and it all needs to be eliminated," she added.
READ: Urmila Chaman's campaign to break the silence around menstruation is doing a bloody good job
According to the actress, not just women, everyone in the industry is a target. Radhika stresses, "It's also towards men, little boys and everybody. People exploit their power at every level."
Asked about the reason and solution to the problem, Radhika asserted, "I think it starts from us putting our foot down and saying 'no' to things, however big your ambition is. You need to be brave about it, believe in your own talent, say 'no' and start speaking up because if one person speaks up, nobody is going to listen to him or her. But if 10 people do, then others would (listen to them)."
READ: Periods Should Not Stop Women From Doing Anything: Radhika Apte
However, the Phobia and Parched actress, believes that it's not too late to wake up.
"There has to be more professional platforms as well as rules in place, which is slowly happening."
Sexual abuse has been a much talked about topic in Hollywood these days. Prominent names like producer Harvey Weinstein and veteran Kevin Spacey have been accused of sexual misconduct. But though casting couch is prevalent in Bollywood, not many seem to be talking about it.
Also Read: 'Why Aren't We Comfortable Saying The Word Menstruation?'
Apte, who is choosing films based on social issues, explains, "Because of fear, because people who have great ambitions are afraid. They think of what will happen to them if they take somebody's name who has so much power. That's what I am saying. Everybody has to speak up."
She added, "You make your choice whatever you feel is going to be more challenging or something that inspires you or excites you. I make choices in the spur of the moment with whatever I feel intuitively. I am not a very big planner."
Radhika is currently busy mentoring budding filmmakers in MTV's upcoming digital show "Fame-istan". She will soon will be seen opposite Akshay Kumar in Pad Man, a movie on Arunachalam Muruganantham — known as India's 'Menstruation Man'.
Watch The Video Here: " target="_blank" rel="noopener">Arunachalam Muruganantham: The first man to wear a sanitary napkin
Also read: On Menstrual Hygiene Day: Shattering some old myths
We will certainly wait for this one!
Here Is A Detailed Demo: The miracle menstrual cup and me by Poorvi Gupta
Join Us on https://www.facebook.com/SheThePeoplePage
Follow Us on https://twitter.com/SheThePeopleTV