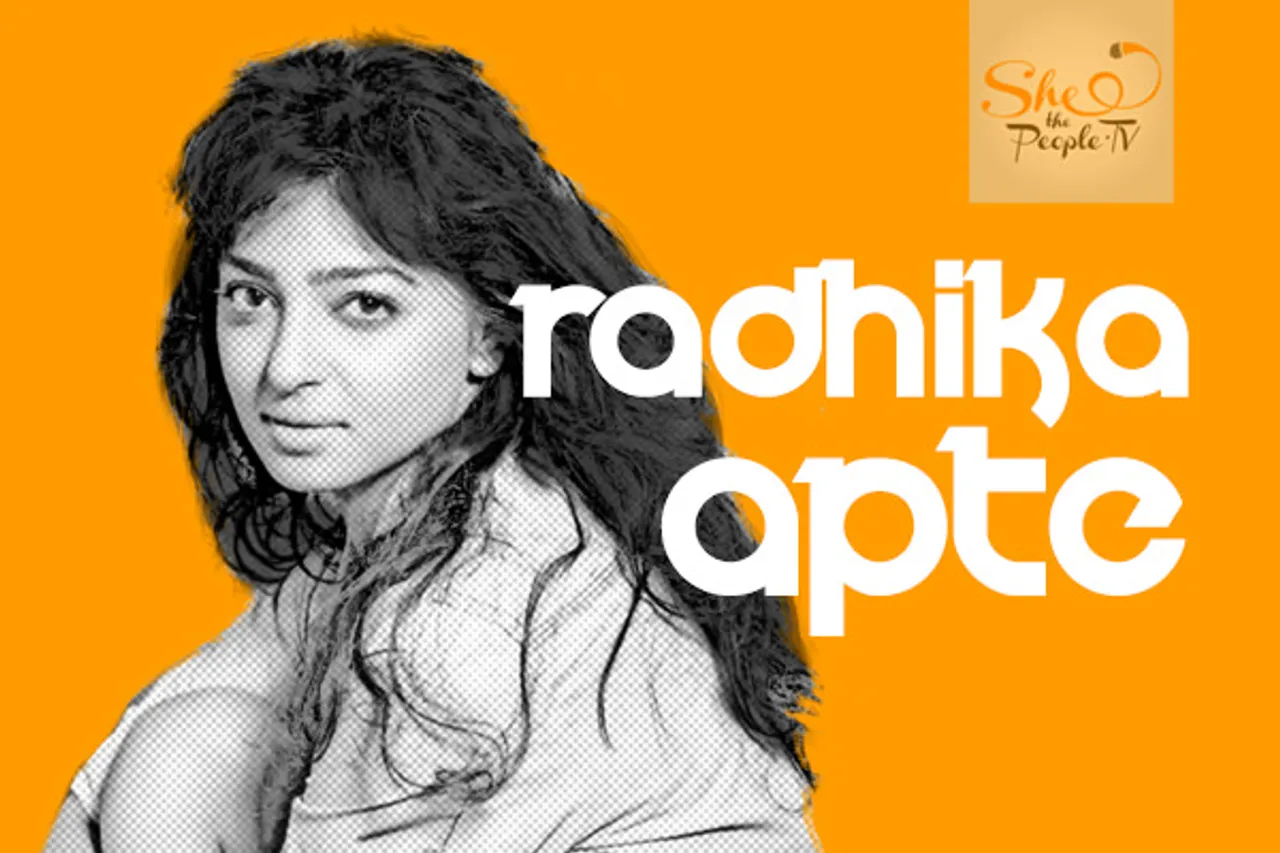 Actress Radhika Apte has taken up a new role, to openly voice a taboo topic like menstruation. The actress is now associated with Whisper India as the brand's influencer.
Having taken up the onus of making people aware of the facts about a natural process that women go through every month, the quintessential actress told IANS, "I think that it is crucial because the constant reminder when you are chumming that 'I am on period' does stop you from doing certain things."
Apte being among the eminent stars in the industry, is known for the inspiring characters she has been seen playing on screen. She is the perfect combination of bold and gutsy. By choosing to speak up about the menstruation subject, the actress has broken stereotypes.
Also Read: 'Why Aren't We Comfortable Saying The Word Menstruation?'
Apte always picks up movie roles based on the content rather than just nod along to what production houses offer her. Now that she is officially promoting the importance of awareness about 'menstruation' in the country, she has chosen to highlight a crucial issue India still faces. Most of us are embarrassed whenever the topic is discussed.
Apte believes that menstruation should not be debated in closed rooms and this 7-day phase should not stop women from taking up any regular activity. In fact, according to her, it's vital to show women living in ultra comfort during those days. And, that could flush out the age-old edginess around this agonizing anxiety.
Meet Aditi Gupta of Menstrupedia
She adds, "For example if I am chumming, I will be like, 'Oh my god! I have to shoot a song today', or 'Oh my god! I have to wear this today' or some people say I have extra hours of work, or I don't know should I go for picnic or play Holi. Why should your period -- which is actually something that you have to go through every month -- stop you from doing anything?"
READ: Urmila Chaman's campaign to break the silence around menstruation is doing a bloody good job
After proving her mettle in films like Phobia and Parched, Apte makes us fall in love with her over and over again.  Even though her films weren't box-office hits, she surely is one of the most versatile actresses from this generation.
With the new campaign, Apte has for sure busted some myths and superstitions about menstruation. Her on-screen characters are respected amongst masses and now Radhika will be cast in Pad Man, a movie on Arunachalam Muruganantham -- known as the India's 'Menstruation Man'.
Watch The Video Here: " target="_blank">Arunachalam Muruganantham: The first man to wear a sanitary napkin
Also read: On Menstrual Hygiene Day: Shattering some old myths
Hailing from Tamil Nadu, the social entrepreneur Muruganantham has invented low-cost sanitary pad making machines for rural India.
We will certainly wait for this one!
Here Is A Detailed Demo: The miracle menstrual cup and me by Poorvi Gupta
Join Us on https://www.facebook.com/SheThePeoplePage
Follow Us on https://twitter.com/SheThePeopleTV