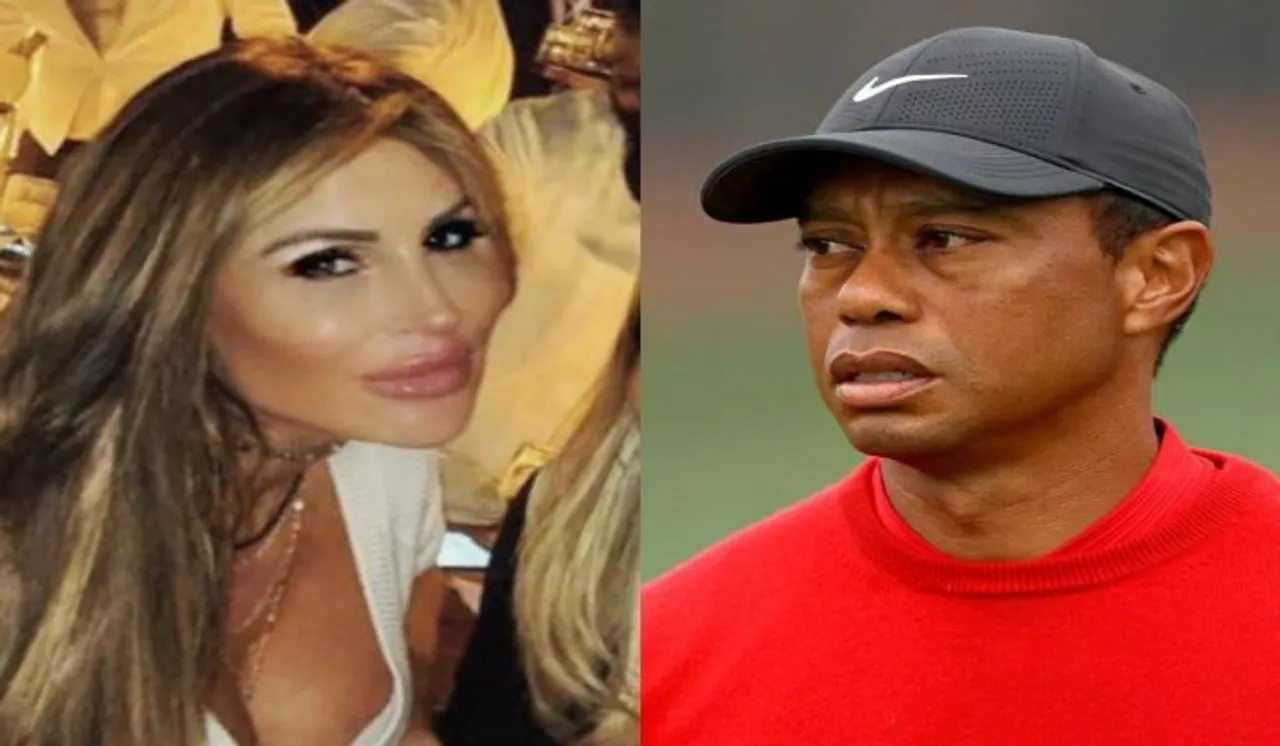 Rachel Uchitel, often referred as Tiger Woods' ex-mistress, feels that she isn't obliged to apologise to many people. When Tiger Woods' 2009 sex scandal came to light, Rachel was dubbed as one of Woods' 'other women' at that time. She opened up about this with Derek Zagami of New England Cable News.
This happened right before her upcoming appearance in the HBO two-part docuseries "Tiger." The series tells a lot about the Woods' career and his affair.
"He's moved on, he got to win a bunch of things. He got to have a come back, let me have a come back. Let me be my own person, let me have another story" - Rachel Uchitel 📺 @NECN #RealiTeaWithDerekZ @RachelUchitel #tigerwoods pic.twitter.com/fuLsdTEmUE

— Derek Zagami (@derekzagami) January 13, 2021
"I spent 10 years having a lot of the media be very snarky in the way that they write about me, the public be very angry in the way they speak about me and the way that they perceive me, and I have felt like they have wanted an apology from me," Uchitel said. 
Rachel Uchitel Says That She Owes An Apology Only To One Or Two People
Uchitel also said that she is sorry if she unintentionally hurt people or made them angry. She added that people are loading their anger on her and said that her apologies are reserved for just one or two people. Though she didn't mention the names.
Her alleged affair with Woods reportedly winded up over 10 years ago, so Rachel feels that the public shouldn't be hard on her. She expressed that she wanted people to let her be herself and make 'another story' for herself.
After facing numerous allegations Woods managed to make a comeback in 2019 by winning the Masters Tournament.
Rachel Uchitel Wants People To Give Her A 'Second Chance'
In her interview with Extra, Uchitel said that it was now her time to open up about the whole issue. "I have spent all these years letting people think what they want to think and say what they want to say," she told the outlet. "I needed to take the shackles off and be able to tell my story for me."
Rachel also said that she hated being labelled a 'home-wrecker' or a 'mistress'. The second part of the documentary Tiger will air on 17 January. It will feature Rachel staring at Woods for the very first time in a nightclub in New York. It is said that Woods asked for her number there.
Also Read: Who Was Jane McGrath ? Founder Of McGrath Foundation Who Died Of Breast Cancer