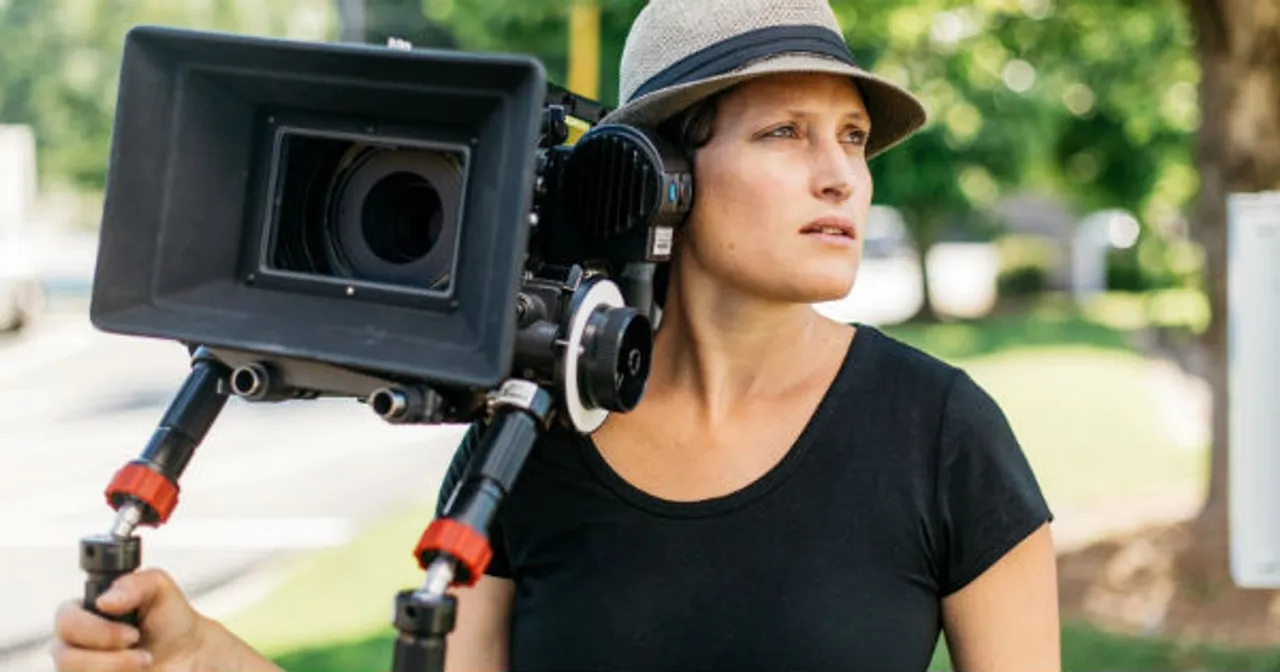 Rachel Morrison, the first woman cinematographer to be nominated for an Oscar, recently wrote a post discussing the stigma of working during pregnancy. Rachel took to Instagram to explain what motherhood means to her and why it's the most enhancing phase of a woman's life. She has worked as a cinematographer in some magnificent films like Black Panther, Fruitvale Station, and Dope. She earned an Oscar nomination for the film Mudbound in 2017. With Black Panther, she became the first female cinematographer to join the Marvel Universe.
Pregnancy and motherhood in general is not a disadvantage and the craft doesn't suffer as a result. - Rachel Morrison
Rachel is now expecting her second child. Through her post she discusses the difficulties she faced when returning to work after her first pregnancy and reveals that at eight months pregnant she has just wrapped work on a feature called Against All Enemies, which is due out in 2019.  
In her post she says, "There's a common misconception that likens pregnancy to some kind of disability— the idea that women who are pregnant shouldn't be active and can't go about their normal lives... While no two pregnancies are the same, I just want to say that for many to most women this isn't the case at all. I just wrapped a feature #againstallenemies at 8+ months pregnant. Now I'm on to a commercial and I plan to keep shooting for as long as anyone will hire me knowing in a few weeks I may have to replace myself if I go into labor on set... the point is I am NOT a superhero. I am just going about my life doing the thing that I love for as long as I can because the more I work before baby the longer I can take off after.
"Which should also be MY choice and no one else's. Physically speaking I could have gone back to work within a week of having my son. At the time, I lost many jobs because people were nervous to hire me so soon after the birth but again I say this should be left up to us. Pregnancy and motherhood in general is not a disadvantage and the craft doesn't suffer as a result. If anything the added experience and enhanced empathy has made me a better cinematographer and filmmaker. That's all. Happy Friday!" she concluded.
Twitterati add to the discussion
A number of people not only applauded Rachel but also shared their personal experiences on the same.
FACTS. I had a director once, Karen Disher, one of the masterminds behind Daria, and she was pregnant during production and had an animation review hours before labor. Newborn in tow during post. Women are dope! https://t.co/mdabd8uXJE

— James Evans Jr. (@dontcallmeJJ) August 10, 2018
Rachel Morrison - first woman cinematographer to be nominated for an Oscar and the reason your faves like BLACK PANTHER, MUDBOUND, and FRUITVALE STATION looked sick af - just wrote an amazing post about working during pregnancy 🙌🏾✨ pic.twitter.com/ZhIjJ3R5JQ

— Erica Jordan (Openly Black) (@TheNYCFilmChick) August 10, 2018
Yes! Thank you. I directed my first documentary during pregnancy and filmed in Tate Britain a day before my daughter was born. https://t.co/LTQxydTQ85

— A (@noneistheno) August 10, 2018
I love this. About 1-2% of films are shot by female cinematographers. We need more of them. Rachel Morrison is a trailblazer. https://t.co/MC0Yk7UA4E

— M Roberts (@msmlroberts) August 10, 2018