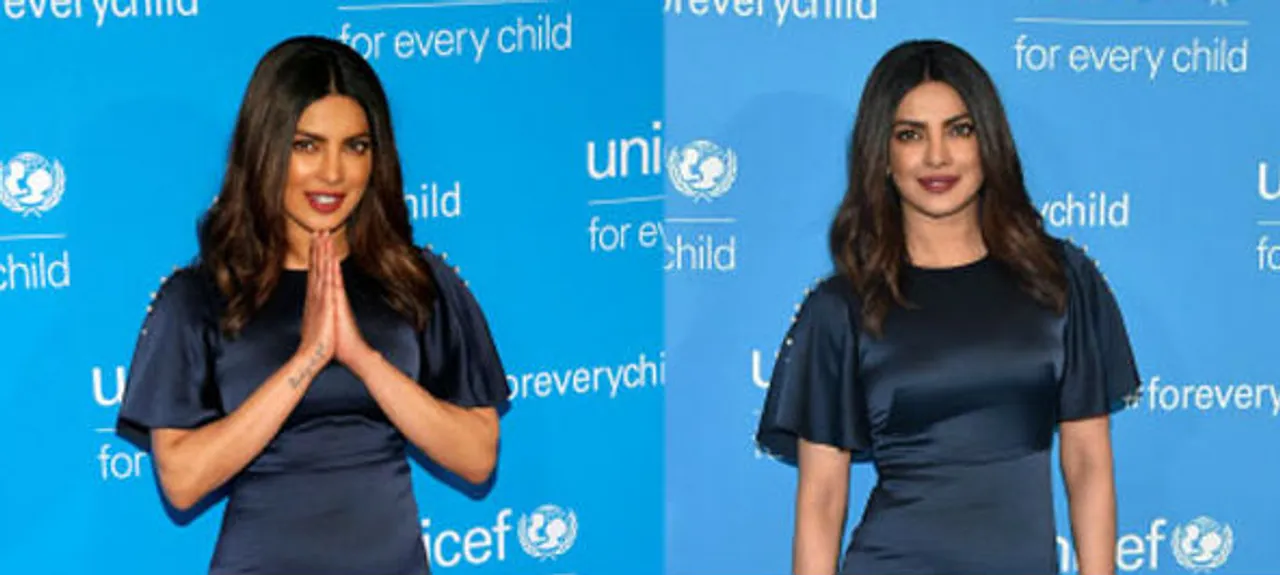 Priyanka Chopra, who was previously associated with the UNICEF as Goodwill Ambassador at the national level, has now been honoured to serve as Unicef's Global Goodwill Ambassador to promote child rights.
Also Read: From Beauty Queen to Royalty: Why Priyanka Chopra is in a league of her own
Priyanka tweeted on Tuesday:
Can't believe it's been 10 years!Honored to now serve as @UNICEF Global Goodwill Ambassador along with this amazing group #ForEveryChild pic.twitter.com/9WRIoIg8sQ

— PRIYANKA (@priyankachopra) December 13, 2016
The former beauty queen attended the Unicef's 70th anniversary gala held on Monday, 12 December, at the United Nations headquarters. The 'Quantico' star, already is a hit on television and now is all set to debut internationally with the film Baywatch, shared a photograph of herself sharing the stage with football star David Beckham, actors Orlando Bloom, Jackie Chan and Millie Bobby Brown on Instagram.
Priyanka's work as the National Ambassador of UNICEF for the last 10 years has been much lauded, and now she is looking forward to taking her work on a global scale.
Also Read: Priyanka Chopra Joins LinkedIn As An Influencer
https://twitter.com/PriyankaNetwork/status/808477925116813312
The former Miss World said that she would be focusing on the 'For every child' initiative, and contribute towards working for children's rights around the world. Speaking at the event later, Chopra said, "My wish for children is freedom. Freedom to think. The freedom to live."
Also Read: Quantico 2 has Priyanka Chopra as a CIA Agent: All you need to know (without the scoop)
"My involvement with UNICEF began almost 10 years ago in India. Today, I stand here humbled, enriched and committed, because of it. Thank you, UNICEF, for the amazing journey so far as well as this huge honor. Along with this decade-old journey, with UNICEF, I have been on many field trips to villages and centers across India. On those trips, I spent time with numerous young girls and their families and experienced first and the transformative power of empowering young girls with opportunities that are rightfully theirs," Priyanka said, reported by American Bazaar Online.
"Together, with my fellow, dedicated ambassadors, I am now proud to stand with UNICEF to help build the world where children's rights are respected and protected," she added.
Also Read: Priyanka Chopra makes a powerful statement about education for Indian girls
Priyanka also heaped praise on Brown for being a "superb host" and congratulated her for the "Golden Globes nod for every child".
See more images from the event here: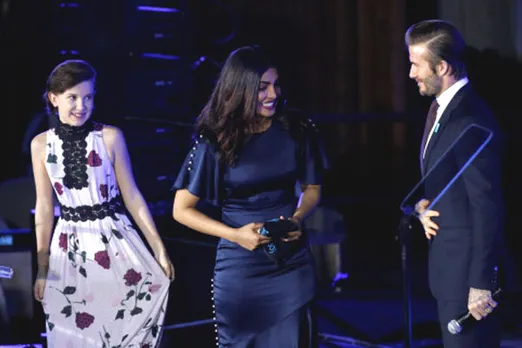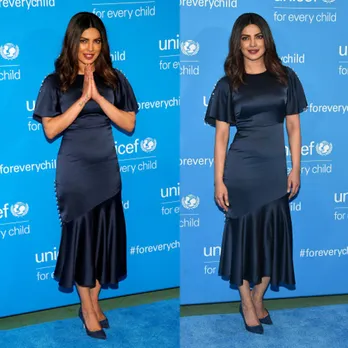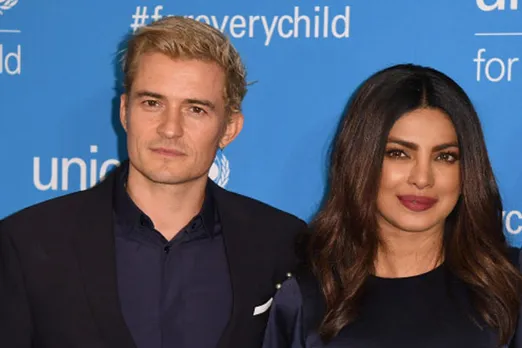 Feature Image Credit: Firstpost
Join Us on https://www.facebook.com/SheThePeoplePage
Follow Us on https://twitter.com/SheThePeopleTV