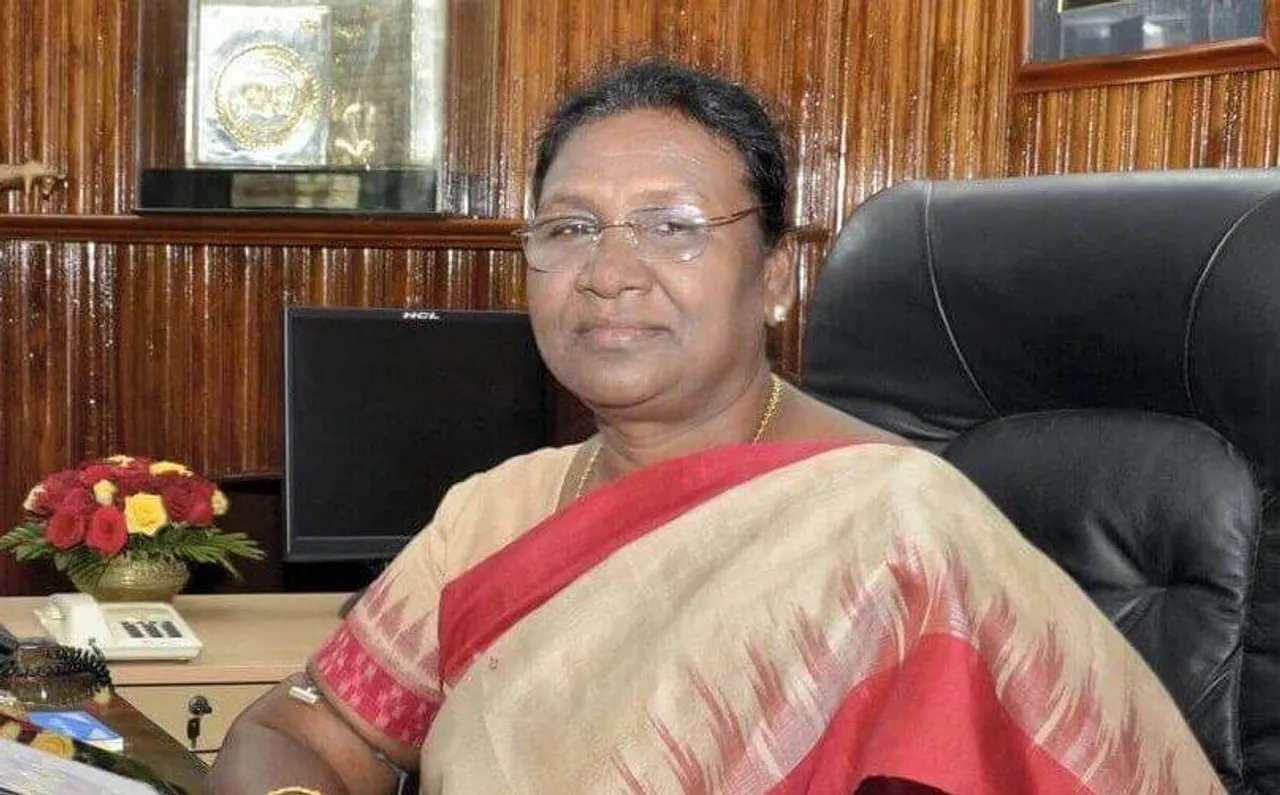 The gender divide in entrepreneurship is huge in India which is, again, an amalgamation of several factors. While women are speeding up to running businesses at all scales, and there are schemes to support them, the divide remains enormous considering the lack of inadequate support, financial constraints, and the plethora of challenges women face in the still prevalent male-dominated environment. In an initiative, personally reviewed by the President of India, a startup platform in Gujarat is attempting to bridge the divide to some extent. President Droupadi Murmu is all set to launch a startup platform for women entrepreneurs that will help promote entrepreneurship among women and assist in building their professional careers. The platform is created by Gujarat University, and the President, who is on a two-day visit to Gujarat, will be helming the launch.
On Tuesday, President Murmu will launch the platform 'Her Start' in Gujarat, dedicating it to promoting entrepreneurship among women and helping women get a kickstart in their entrepreneurial journey. She will also be laying foundation stones for diverse projects that will enhance both the education and tribal development in the State.
---
Suggested reading: Lucknow Gets An All-Women Market To Promote Entrepreneurship
---
President Murmu Launches Startup Platform 'Her Start'
President Droupadi Murmu is visiting Gujarat for the first time post becoming the President of India. On Tuesday, she will launch 'Her Start', a full-fledged startup platform designed and created to help promote women's entrepreneurship. The platform, created by Gujarat University, will help potential women business owners to get a kickstart and guidance in their entrepreneurial journeys.
On Monday, the President also supported diverse projects worth Rs 1,330 crores by laying foundation stones for them in Gandhinagar. These projects will be developed to further enhance education, tribal development, and entrepreneurship in the areas.
Women-owned MSMEs in India face maximum challenges of inadequate financial and tech support
A report launched in May 2022 demonstrates the very prevalent gender divide in entrepreneurship in India. The report states, while there are about 15 million women-owned Micro, Small and Medium Enterprises (MSMEs) in the country, more than 70 per cent of them face challenges owing to a lack of support, bias, and discrimination. 
Women-owned enterprises also face obstacles due to a lack of information, technical support, and innumerable infrastructure gaps prevailing in India. The report furthermore surfaces the hard truth about biases women face in their respective families however successful they may prove themselves to be. Entrepreneurship has been far from easy for women because gender discrimination even today gives their initiatives a huge setback when it comes to availing financial aid. The report states how the financial institutions and Technological enterprises have for so long favoured male entrepreneurs and continue to do so, which derails every effort made by female entrepreneurs in the process.
With huge gaps and loopholes like these in the economic setup of the country, it becomes more significant to promote entrepreneurship among women and aid them in navigating their grounds of business. The government had earlier launched the Stand-Up India scheme to help underrepresented groups in society including women entrepreneurs to help bridge gaps within the startup ecosystem. According to the figures from May 2022, financial aid was sanctioned to 1,08,250 women entrepreneurs through this scheme.
Recently, in an initiative to promote entrepreneurship among women, the foundation for an all-women market was laid in Lucknow. Mayor Sanyukta Bhatia inspected the land for the market, which will permit only women to set up shop. This effort is towards making women aware of their business capability and helping them create a market base for themselves in their entrepreneurial journey.