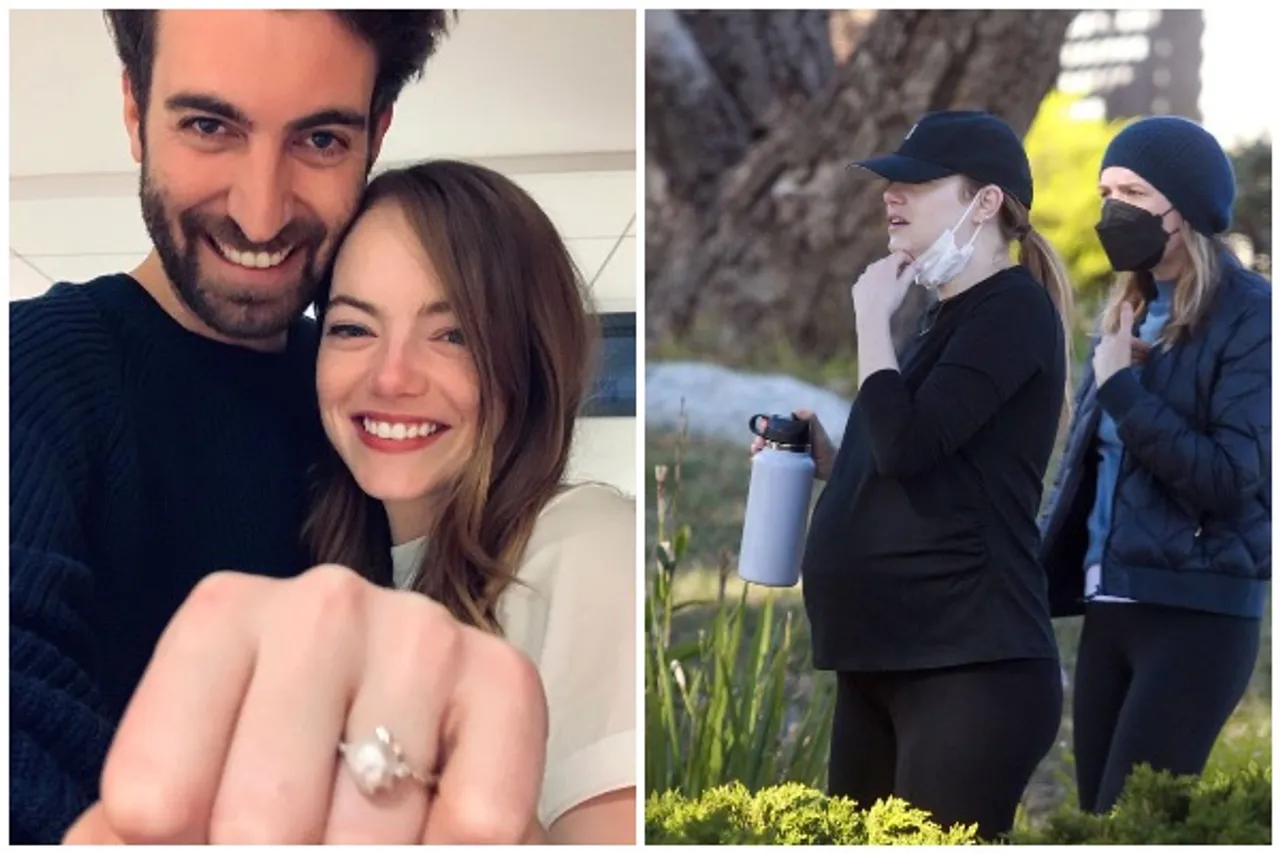 Emma Stone baby: Word on the block is that the La La Land star has welcomed her first child with husband Dave McCary. Sources disclosed to media that Stone gave birth on March 13 in Los Angeles, where the couple is based. There is no official confirmation yet from the couple.
As per the buzz, first dropped by TMZ, there is no information yet on whether the baby is a girl or a boy. The happy affair seems to be pretty hush-hush, quite in tune with Stone and McCary's secret wedding last year.
Stone's pregnancy had come to public light when the actor was spotted out and about in Los Angeles in January 2021. See photos here. A spokesperson for Stone had said, "She seems very happy and very excited about becoming a mother — she's constantly oohing and cooing."
Emma Stone Baby Arrives: A Look At The New Parents' Love Story
Stone and McCary, a comedian, had met in 2016 on the sets of SNL. They went public with their relationship in 2019 with an appearance at the Screen Actors Guild Awards. In December that year, they announced their engagement with an Instagram photo that showed Stone flaunting a big rock on her finger.
See the photo below: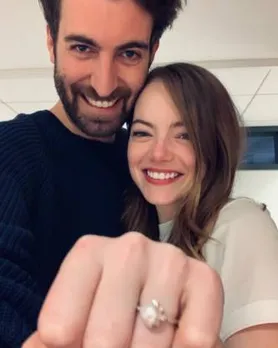 Source: Dave McCary / Instagram
The couple has largely been private about their relationship, keeping themselves away from cameras (and social media) for the most part. Their wedding in September 2020 was confirmed by Page Six. 
Stone and McCary are said to have a mutually supportive, wholesome relationship, as revealed by industry insiders. "He totally supports her, and is unselfish in his desire for her success. Those are great qualities in a man for someone like Emma. She is impressed by his talent and respects him immensely."