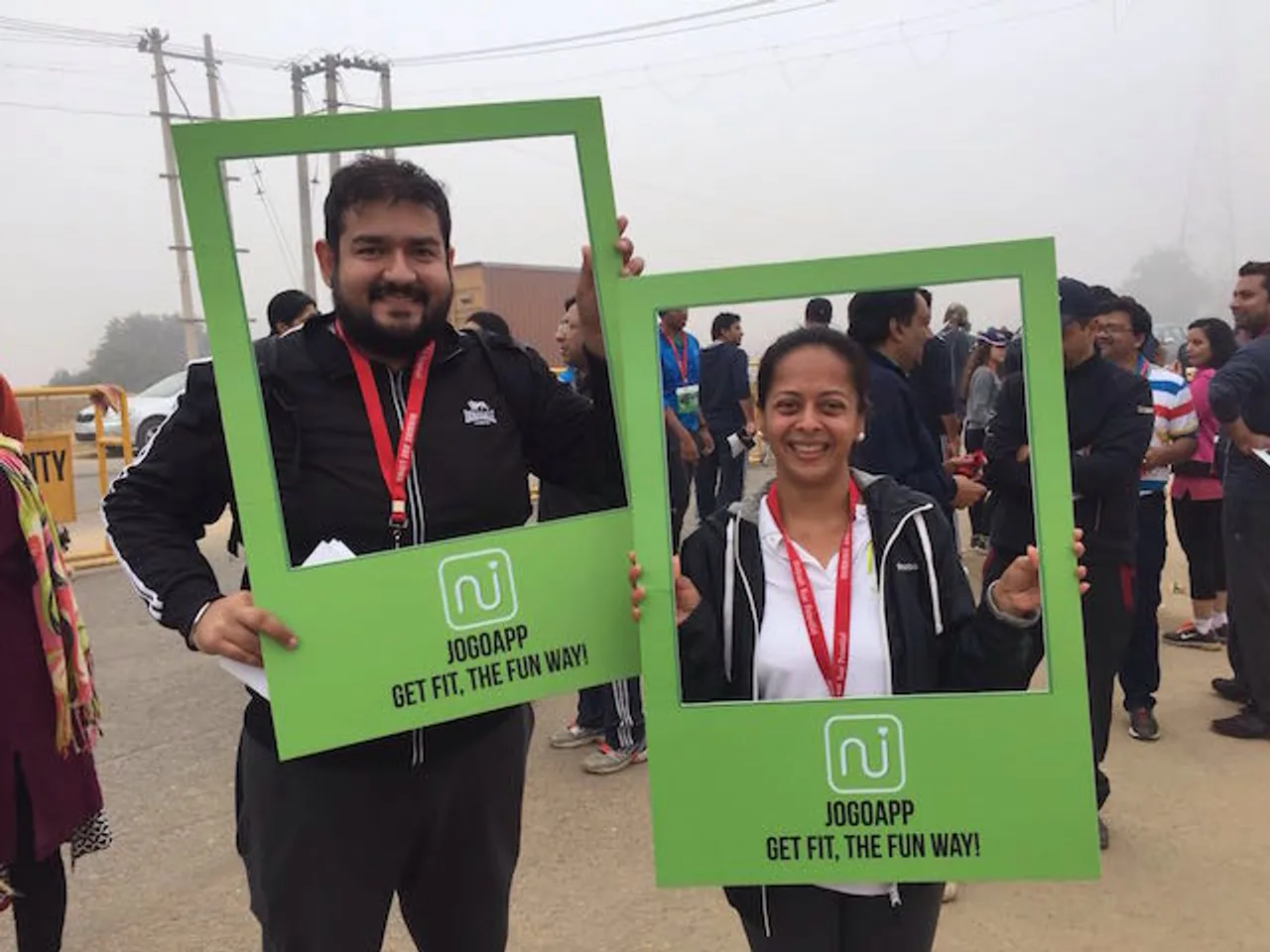 Fitness is not just an activity, it's a lifestyle. In our hard professional rounds full of meetings, crazy work hours and bad bosses, rejuvenation of the mind and body is the last item on your list. But Pooja Kumar - a fitness buff herself, wants to change the way we perceive exercise and not make it a chore. Introducing fun and gamification into fitness is her baby - the JogoApp.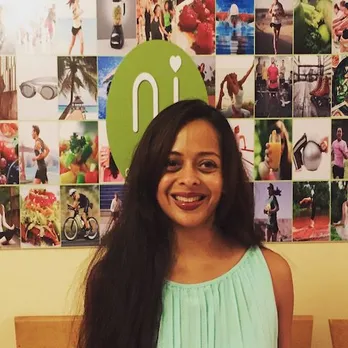 Always the fitness buff
JoGoApp is inspired by own fitness journey. I have always believed in the importance of exercise, but after having two kids and putting on 40 kg excess weight, it was time to up the ante. It was then that my real quest for fitness started - I ran my 1st 5 K, 10 K and 21 K. I danced, did yoga, Zumba, circuit training, swimming and all of the stuff I had longed to do, but never found time for.  In fact, I believe that 1 hour of workout that I do daily keeps me energetic through the day and helps me cope with all the challenges that come my way.
Also Read: Take The First Step To Better Health
JogoApp and its success
We offer an integrated platform which includes fitness tracking, gamification, rewards and access. We motivate users to be active via SweetSweats (reward points) which is redeemable. Users can seamlessly track activity via our in-app proprietary JoGo tracker. Its target audience are corporates, brands and peer groups via social gamification. Health, Fitness product and service providers who are using our platform to engage better with their users and also reach out to a newer, relevant audience. It was rated one of the top 5 apps of 2016!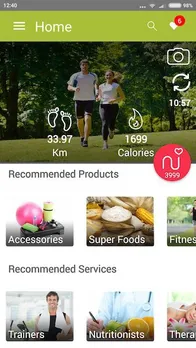 The JogoApp targets corporate India and its fitness issues.
The challenges of starting up.
Creating a Tech Product with no practical knowledge of coding/hard-core technology was a challenging task. The upside of this struggle though, was that I have a much deeper understanding and knowledge of Tech now than would have ever been possible had I not pushed myself into it. Finding the right people to work with and take advice from was a task.  Today, we have a great team in-house and extended, with a diverse mix of talent. JogoApp started out with euphoria with the right investors and consumers.
But later on in the game, I vividly remember meeting a potential investor after having invested all my hard-earned money, time & effort and building this product. The investor told me to 'cut my losses', which politely meant, shut shop.We also had to devise new business models to be profitable. I was determined to make it ALL work. Contrary to what Indra Nooyi says, 'you can't have it all'. I believe 'you can have it all'.
Eighty per cent of the urban population in India suffers from sedentary-lifestyle issues, ranging from back-aches, cramps, stress, insomnia, diabetes, heart issues, colon cancer and so on.
The corporate fitness scenario
We have miles to go in this case. 80% of the urban population in India suffers from sedentary-lifestyle issues, ranging from back-aches, cramps, stress, insomnia, diabetes, heart issues, colon cancer and so on. This is even higher in corporate India. It is imperative that organisations make a conscious effort to make their employees fit, not just in isolated pockets but across the board; else it does spell doom for them and the employees.
" Convert every obstacle into an opportunity"
JogoApp introduces gamification into fitness.
The digital landscape and fitness
It is super exciting. From leveraging sensors on the phone to devices, wearables, IoT, artificial intelligence, machine learning, there is scope for a lot of digital/tech interventions in health and fitness. It is definitely a domain which needs a lot of attention due to the magnitude of the issue. That is changing, but not at the rate it needs to. It is this change that digital/tech interventions are likely to expedite manifold.
" Dream Big. Be Brave. Be Resilient. Have Faith. Work Hard. Workout - it will physically and mentally train you for all the above!"
Also Read: From Being A Sulky Kid To Positive And Fit: Raashi's Fitness Journey