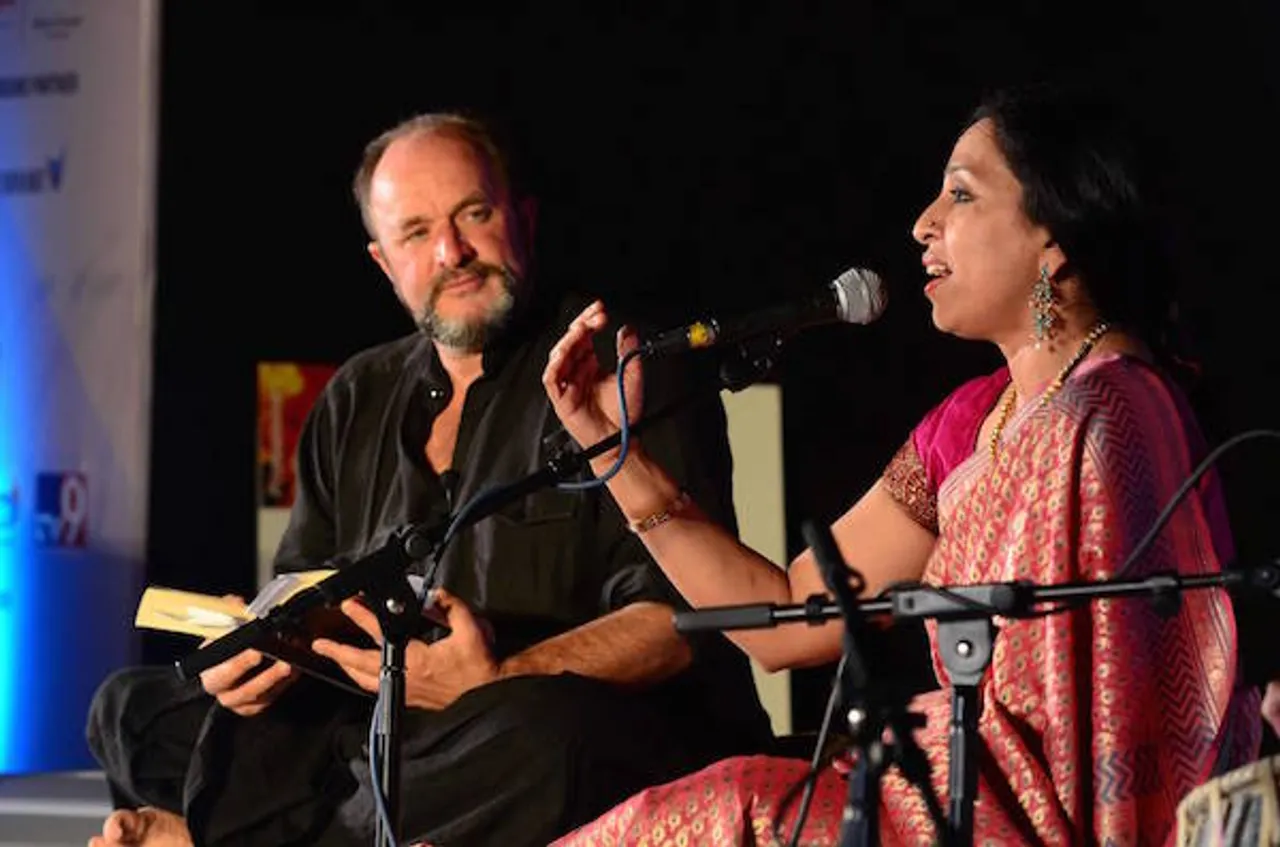 Singer Vidya Shah is to perform with author William Dalrymple at the newly reformed British Residency at Hyderabad tomorrow. Shah speaks to SheThePeople.TV about what promises to be a rich and cultural experience.
The Archaeological Survey of India contacted Shah a few months ago saying that they wanted to celebrate the monument and make the project popular by  putting on an event.  William Dalrymple will read out from his book 'White Mughals' the entire narrative of which is set in the residency. James Kirkpatrick who was the British Resident at Hyderabad between built the opulent mansion. Dalrymple will weave a narrative about the residency that highlights the importance of Deccan history and about the significance of the residency durbar hall.
Shah will be singing from the famous courtesan Mahlaqa Bai's poetry.
"This is a really special moment where we bring back the poetry of the amazing Mahlaqa Bai Chanda in the very space she performed more than 200 hundred years ago," said Shah.
Mahlaqa wrote many different types of poetry and Shah met up with a Persian scholar from Delhi University who helped her select verses which are a representative range of Mahlaqa's work. She not only wrote in Urdu, but in many other dialects of Hindi.
Mahlaqa was not only a famous courtesan, she was also an important advisor to the royal court says Shah. Many powerful nizams also became her friends and she was even given land, guards and even a palanquin.
"To be able to sing these works is very significant. It is a celebration of a powerful woman," says Shah.
Shah and Dalrymple also perform from the book 'Last Mughal.' The point of these kinds of performances is to bring history to new audiences, says Shah. 'We reach out to everyday people who are interested in stories and histories about spaces which are part of their own lives.'
She says that people have loved their performances. "It is a combination of reading, singing, visuals, and is a comprehensive experience that is put out in an entertaining and demystified way," she says.
So if you are in Hyderabad today, make sure you don't miss out!