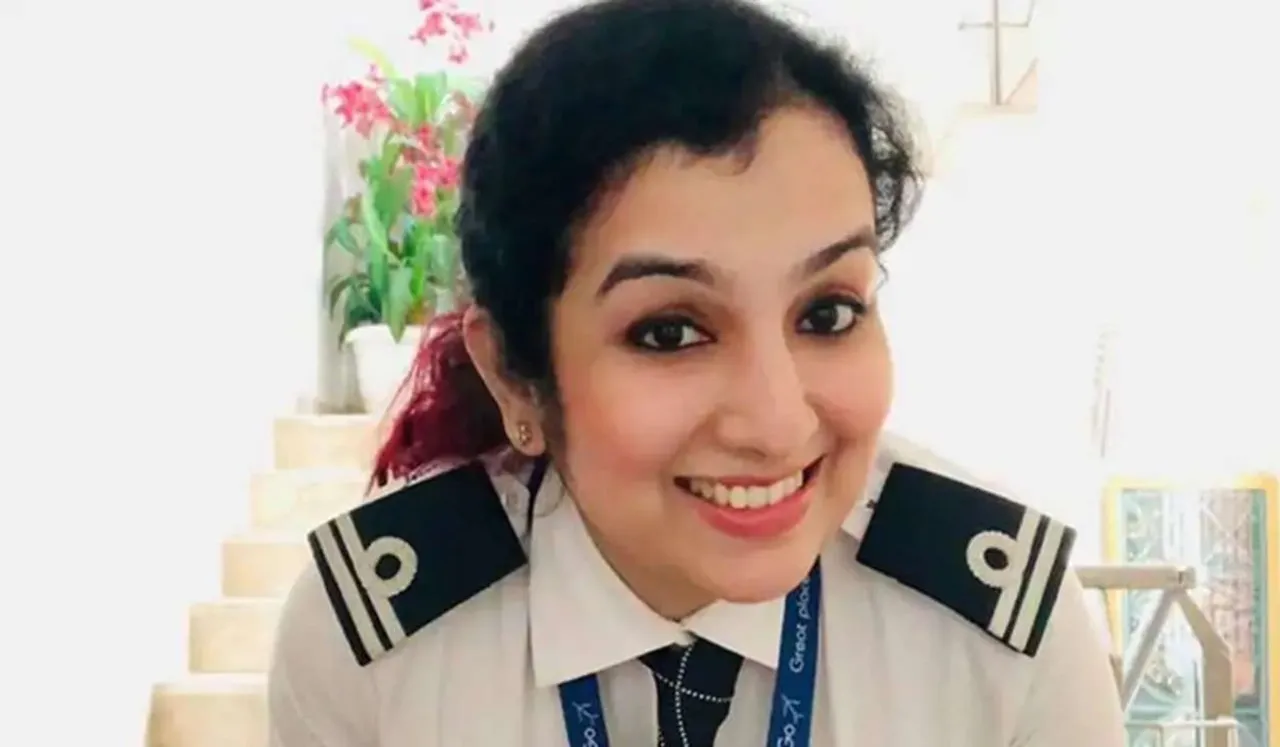 Saudi Arabia - a country where women could've been jailed for driving just 4 years ago, Hana Mohsin Khan, an Indian pilot achieved a great milestone. The Indian pilot recently went viral for her social media post where she expressed joy over landing in Saudi Arabia. Khan who is an Indian commercial pilot has spent many years in Saudi Arabia.
Saudi Arabia in 2018, finally lifted its decades-old ban that restricted women from driving and women finally had the freedom, to get behind the wheel and drive without any consequences. Hana Mohsin Khan is an ardent women's rights activist. She is a feminist and is also a media professional turned commercial pilot, bravely following her dreams.
Taking to Twitter, Hana Mohsin has expressed her excitement over being able to land an aircraft in Saudi Arabia. The 32-year-old Indian pilot spent most of her life in Saudi Arabia. Sharing this milestone moment in her life, she wrote "Last time I was here, women weren't allowed to drive! The feeling is surreal!"
Khan spoke to SheThePeople and said, "I grew up in Saudi Arabia as my father used to work there. It was a beautiful moment when I landed there."
Hana Mohsin Khan
This Indian woman pilot has been appreciated by people all around the world. Following her tweet, several people have come forward applauding this brave woman for being an inspiration to people across the globe.
The tweets include Journalist Aroosa Ahmed who wrote "Can relate with you. The last time I was in Saudi Arabia (place where I grew up in) women had restrictions to work. Has come a long way''. 
Hana Mohsin Khan who is a staunch feminist frequently posts on Instagram about social initiatives that empower women, children, and oppressed minorities. She has also written compelling essays for numerous publications about the Sulli deals controversy and other social issues in India.
She was one of the 80 women who was included in the face app 'GitHub' where Muslim women were auctioned and sold under the title "Sulli deal of the day". "Sulli" is derogatory slang for Muslim women.
As women are achieving great feats in the Indian aviation industry, we asked Khan how she sees Indian women pilots soaring higher. She said, "India actually has the largest number of female pilots in the world. We are actually doing well. But the kind of workforce we have we can do better."
Here's more power to Indian women in the aviation industry.
---
Suggested Reading: Mohinder K Midha Becomes The First Dalit Woman Mayor In London Council