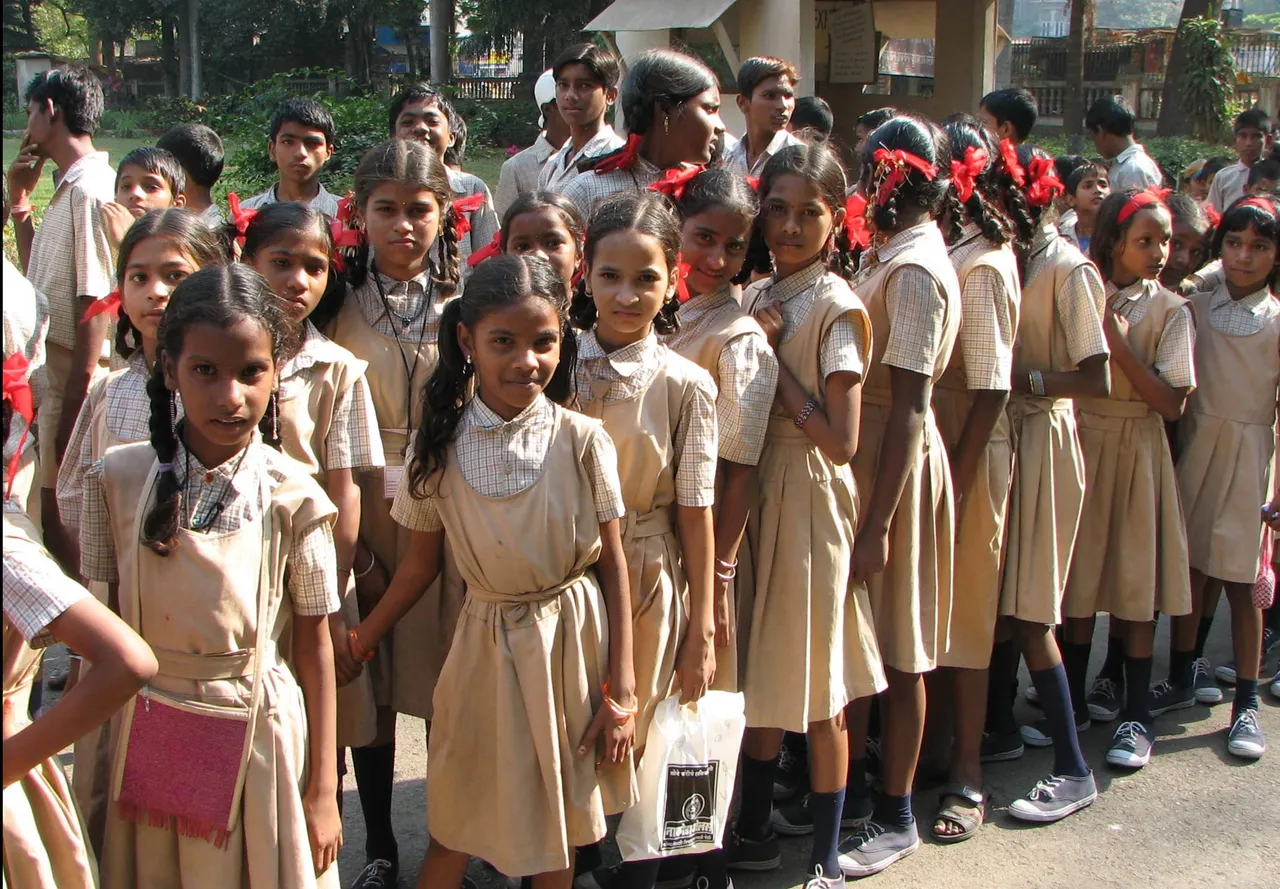 Schools in several states across India reopened partially today on a voluntary basis after being closed since March to contain the spread of COVID-19. The Health Ministry has allowed students from classes 9 to 12 who live outside containment zones to return to schools voluntarily and seek academic guidance from teachers in person.
The partial reopening of schools is a part of the Centre's Unlock-4 guidelines. Reportedly, in the Northeast, schools in states like Assam, Mizoram, Nagaland, and Meghalaya have welcomed back students amidst strict safety protocols and social distancing norms. Meanwhile, in North India, schools in Punjab, Himachal Pradesh, Chandigarh, Haryana have also reopened partially. Only those students who have a written consent from their parents will be allowed to attend the school. Online classes will also continue for the rest, as they have for the last few months.
Also Read: Schools To Reopen From September 21 For Classes 9 To 12
Parents Remain Skeptical
Despite measures like social distancing, mandatory masks, and constant sanitisation being taken to ensure the safety of students, parents remain apprehensive about sending their children to schools. Pushpa Tiwari, a resident of Haryana whose son is in class 10, says, " I don't understand why it's important to reopen schools at this point. Students in classes nine to 12 are anyway preparing for online examinations scheduled for later this month. The same decision could've been taken after a few months, especially as cases are at an all-time high right now."
Some parents are also citing practical problems as a reason for their resistance. Dr Manan Verma, an endocrinologist, and father of a 16-year-old girl tells SheThePeople, "My daughter used to take the bus to school before coronavirus. Now, my wife won't allow her to do the same and expects me to drop and pick her from school. As a doctor, I do not have that kind of free time and the reopening of schools has posed a dilemma for me."
On the contrary, Chandigarh based Kritika Bakshi, a homemaker, and mother of an 18-year-old hails the decision. " My son is preparing for his Class 12 board examinations. He needs proper guidance from teachers which isn't possible via online classes. Anyway, the decision to send your child to school is voluntary so I don't see any problem with the partial reopening. Life has to move on."
Also Read: Picture Of Girls Sitting In Plastic Tents Goes Viral After Iran Reopens Schools
Mixed Reactions From Students
Students, on the other hand, have mixed feelings regarding the Centre's decision to partially re-open schools. Sanjana, a  Class 12 student, is excited to go back to school, " This is my last year as a school student and I don't want to spend any more of it at home. I'm sure schools will take all the necessary precautions to ensure the well-being of students."
However, some students are worried about catching the virus at school and infecting their elderly family members at home. Vansh, a student of class nine, opines, "I can easily go to school as I'm at a low risk of falling seriously ill. However, I'm worried that I will infect my old grandmother, who has asthama and lives with us. So I think it's best to stay home and continue with online classes for now."
Image Credit: WikiCommons
Tarini Gandhiok is an intern with SheThePeople.TV.