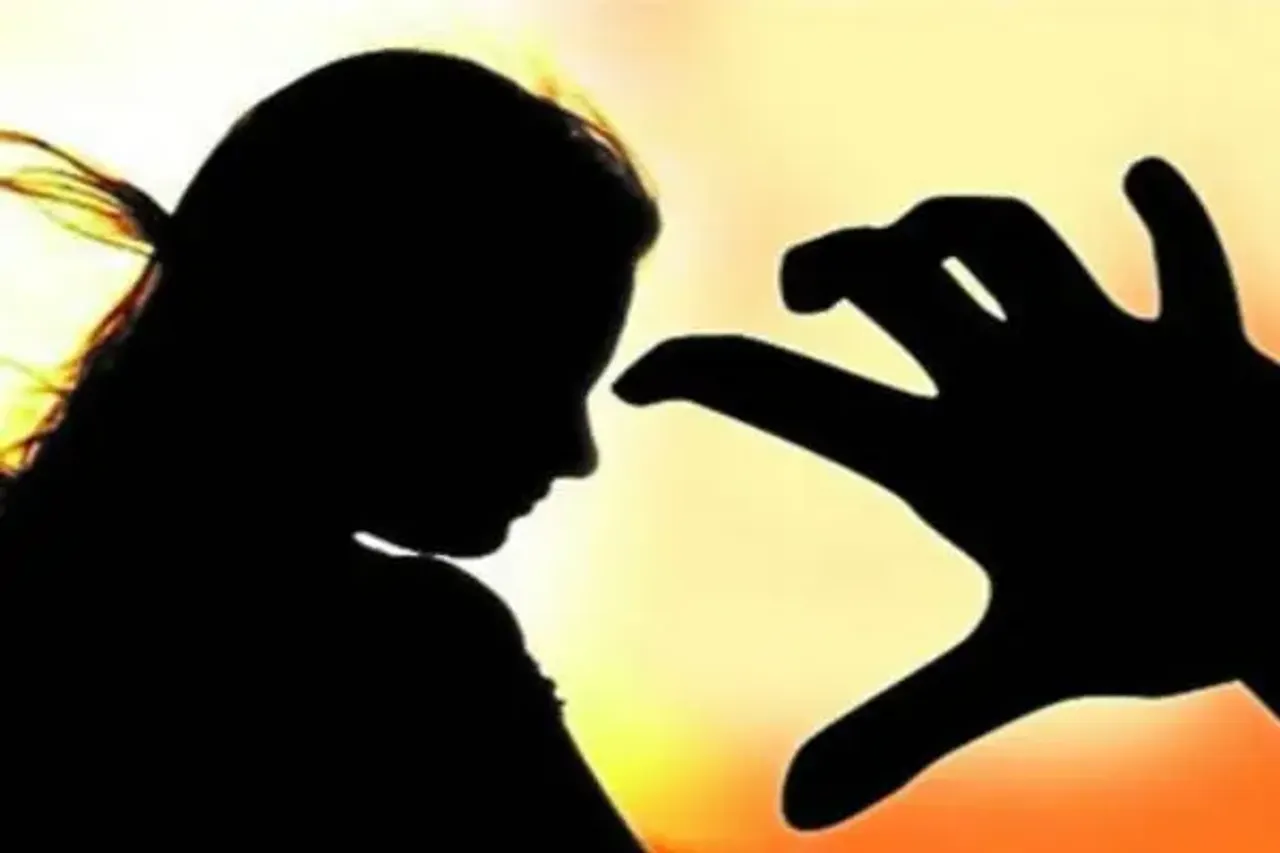 What happened to Asifa and Unnao is a matter of national shame. The ugly state of affairs in the country is a talking point and what's even worse is the political reactions to these issues, which are only centred around religious hate.
First, in Kathua, Jammu and Kashmir, an eight-year-old Asifa is repeatedly raped inside the prayer hall of a temple after being sedated with drugs. Three months later, when the case comes to public notice, we learn the main accused include two policemen, one politician and his nephew. And on the other hand, in Unnao, Uttar Pradesh a teenage rape survivor makes it to the headlines after her father dies in custody for seeking the UP Chief Minister's help. Further, we learn the accused in this case is Kuldeep Singh Sengar, a BJP MLA.
#JusticeforAsifa
This morning witnessed a campaign on the micro-blogging site, Twitter, by many known faces in the Bollywood, who pleaded for #JusticeforAsifa. As the horrific details of the two rape cases unfold celebrities and commoners alike are expressing their anger and shock at the dismal state of affairs. Appalled by these shameful incidents, the celebrities are demanding for justice in their own way. Through their social media posts, they are also encouraging their fans and followers to do the same.
Actors like Swara Bhasker, Anushka Sharma, Nimrit Kaur, Kalki Koechlin, Gul Panag, Konkana Sen Sharma and many others took to Twitter and started tweeting photos of them saying – I'm a Hindustani, I'm Ashamed.
Soon enough Javed and Farhan Akhtar, Rajkumar Rao, Akshay Kumar, Badshah, Kamal Hassan everyone demanded justice for Asifa.
Here are some tweets by celebrities, condemning the crime and demanding  justice for the two girls:
I am Hindustan. I am Ashamed. #JusticeForOurChild #JusticeForAasifa
8 years old. Gangraped. Murdered.
In 'Devi'-sthaan temple. #Kathua and lest we forget #unnao Shame on us! #BreakTheSilence #EndTheComplicity #ActNow pic.twitter.com/O8rABOrZq9

— Swara Bhasker (@ReallySwara) April 13, 2018
Yet again we've failed as a society. Can't think straight as more chilling details on little Asifa's case emerge...her innocent face refuses to leave me. Justice must be served, hard and fast! https://t.co/xrW5RVffLe

— Akshay Kumar (@akshaykumar) April 12, 2018
Deeply ashamed and upset. pic.twitter.com/5502Iq40CH

— Konkona Sensharma (@konkonas) April 13, 2018
Equal rights/gender bias/pay disparity all seem like such distant, first world concerns.Lets begin with addressing the unmentionable horrors of the absense of humanity.The only way forward, if at all, from this blood curdling barbarism is justice.Heartbroken and aghast. #Asifa

— Nimrat Kaur (@NimratOfficial) April 12, 2018
All those who wish justice for women should stand up and raise their voices against the rapists and their protectors in Unnao and Kathua .

— Javed Akhtar (@Javedakhtarjadu) April 11, 2018
#JusticeForAasifa #ActNow pic.twitter.com/jDlPrg4eBt

— BADSHAH 2.0 (@Its_Badshah) April 13, 2018
Let that headline sink in for a second. pic.twitter.com/i7pN4fs5Wg

— Vir Das (@thevirdas) April 12, 2018
I am Hindustan. I am Ashamed. #JusticeForOurChild
8 years old. Gangraped. Murdered.
In 'Devi'-sthaan temple. #Kathua pic.twitter.com/pzC8bVaAY4

— Gul Panag (@GulPanag) April 13, 2018
I look at this first as a mother and it's completely heartbreaking, as a woman I feel rage and as an Indian I am absolutely ashamed ! #JusticeForAsifa https://t.co/DNid9qz9R3

— Twinkle Khanna (@mrsfunnybones) April 12, 2018
The cruelest form of evil is harming an innocent child. What is happening to the world we live in??? These people should be given the most severe punishment there is! Where are we heading as humanity?
Shaken to my core.#JusticeforAsifa

— Anushka Sharma (@AnushkaSharma) April 12, 2018
I am Hindustan.I am Ashamed. #JusticeForAasifa
8 years old. Gangraped. Murdered.
In 'Devi'-sthaan temple. #Kathua pic.twitter.com/vi62IueHDQ

— Huma S Qureshi (@humasqureshi) April 13, 2018
Ashamed appalled and disgusted by fake nationals and fake Hindus. I cannot believe this is happening in my country. https://t.co/V8tKoo6viX

— Sonam K Ahuja (@sonamakapoor) April 12, 2018
Strong, clear cut action against fiends who commit and defend rape. Standing up for our girls inviolable right to live. If our country does have laws then where is the justice? #Kathua #JusticeforAsifa #BetiBachao #EnoughIsEnogh #India #areyoulistening #ourgreatleader pic.twitter.com/juRZqMa4zu

— Tillotama Shome (@TillotamaShome) April 13, 2018
Can't believe this is happening!!!! Shocked and appalled at what this has come to.. really hope justice is served! Really really really hope 🙏 https://t.co/m5LId8mAzi

— Alia Bhatt (@aliaa08) April 12, 2018
This is beyond horrible. How can anyone in their right senses defend these monsters? #JusticeforAsifa #JusticeforHumanity https://t.co/54dBAdECXu

— Rajkummar Rao (@RajkummarRao) April 12, 2018
Imagine what goes through the mind of an 8 yr old as she is drugged, held captive, gang raped over days and then murdered.
If you don't feel her terror, you are not human.
If you don't demand Asifa get justice, you belong to nothing.

— Farhan Akhtar (@FarOutAkhtar) April 12, 2018
Does it have 2 b ur own daughter fr u 2 understand? She could've been mine. I feel angry as a man, father & a citizen fr failing Asifa. I m sorry my child v didn't make this country safe enough fr U. I'll fight fr justice at least fr future kids like u. V mourn u & won't forget u

— Kamal Haasan (@ikamalhaasan) April 13, 2018
Our hearts burn with tears & rage. #JusticeForOurChild#Kathua#JusticeforAsifa pic.twitter.com/TBaGVCpqZw

— Mini Mathur (@minimathur) April 13, 2018
Ab bhi jiska khoon na khaula, khoon nahin woh paani hai.#JusticeForAsifa #JusticeForUnnao #JusticeForOurChild #WakeUpTheGovernment#ArrestTheGuilty

Don't let this matter be pushed aside by the news-cycle driven media. Raise your voice, put up your own pictures and tag me. pic.twitter.com/hf5oj3uyBJ

— VISHAL DADLANI (@VishalDadlani) April 13, 2018
Also Read: Asifa another Nirbhaya: We need collective disobedience against rape in India
Featured image credit: Hindustan Times
Bhawana is an intern with SheThePeople.Tv