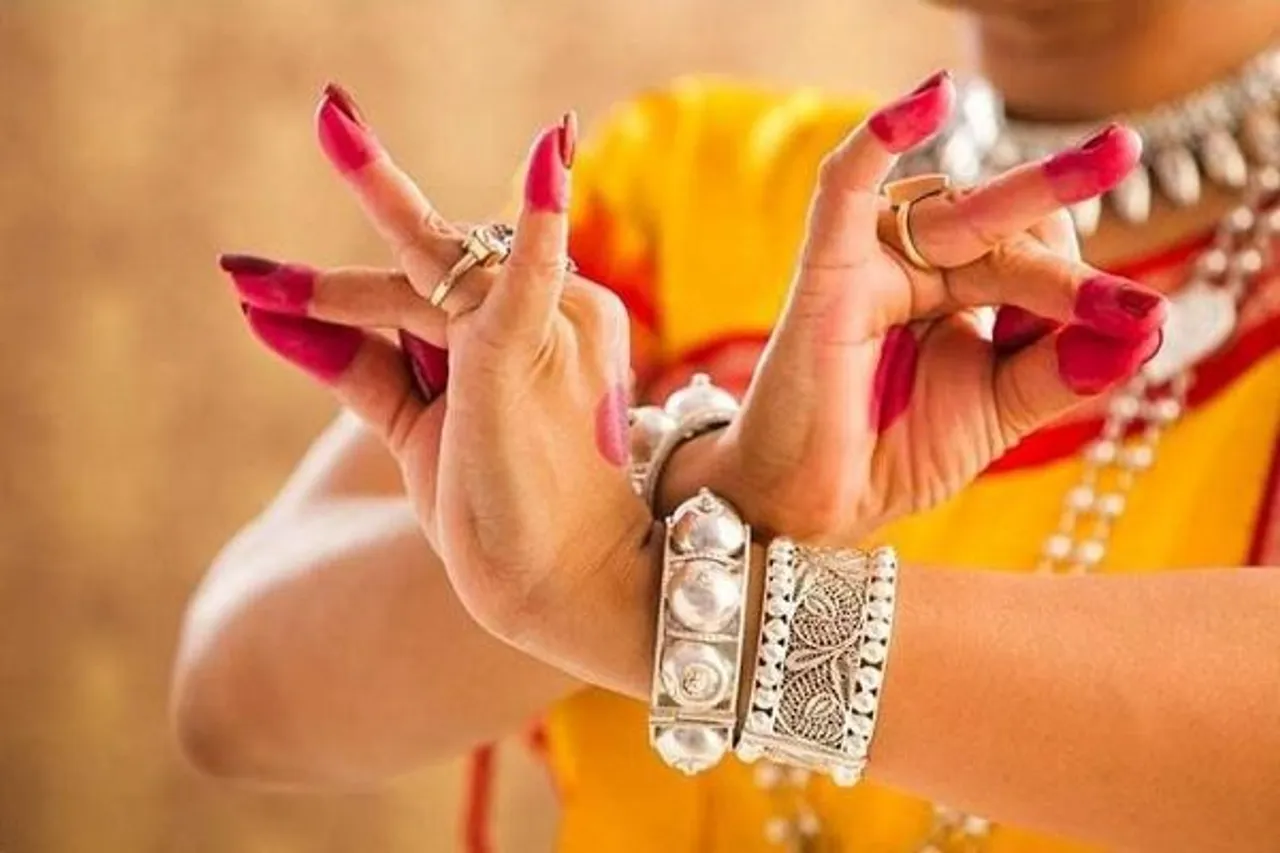 We have all been enthralled by the grace and beauty of our various classical dance forms at some time or the other.  It's the expression...  through the eyes, movement, poses and gestures, which transports the audience into the world of the performer. The dance forms might be diverse- Bharatnatyam, Odissi, Kathak, Kathakali, Manipuri, Kuchipudi or Mohiniattam which are commonly known as the 'Natya Shastra', but they all have their distinct legacy and heritage. As the world celebrates Dance Day today, we bring you some of the prominent exponents of Indian classical dance, who have mesmerized audiences not only in our country, but worldwide with their grace and beauty.
Mrinalini Sarabhai
A file photo of Mrinalini Sarabhai performing Bharatnatyam ( Picture Credit: indianecpress)
A dancer like Mrinalini Sarabhai needs no introduction. One of the best known faces of Indian classical dance, Sarabhai was an expert in Bharatanatyam and Kathakali, and was also a choreographer plus a dance instructor. Born in a Brahmin family, she received her education at Shantiniketan, under the guidance of Rabindranath Tagore. It was there that the realization hit her that her true love was dancing and she decided to pursue a career in this art form.
The dynamic dancer believed that dance forms do evolve over time, but it was important for them to be developed from a traditional classical foundation. She was awarded the Padma Shri in 1965 & Padma Bhushan in 1992 for he contribution to classical dance. Born to be a social worker and political activist, her foundation the Darpana Academy of Performing Arts focuses on teaching different forms of dance, music, theatre, and puppetry. The organization also works towards women empowerment and addresses other social issues relating to human rights and environment. Mrinalini Sarabhai passes away in January this year at the age of 97, but her legacy is carried forward by her daughter Mallika Sarabhai.
Also read: Five things about Mrinalini Sarabhai that will always make us proud 
Mallika Sarabhai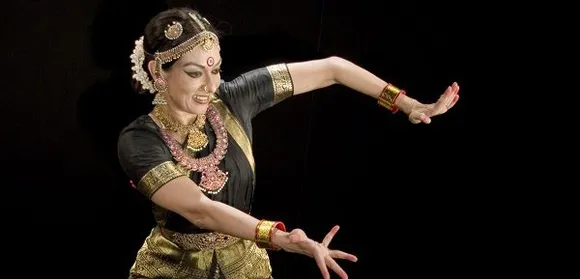 Mallika Sarabhai: Dancer, performer, actor, social activist, all rolled into one ( Picture Credit: pwerhumans.com)
Daughter of the classical dancer Mrinalini Sarabhai and the legendary space scientist, Vikram Sarabhai, Mallika Sarabai is also an acclaimed actress and choreographer apart from being one of India's leading classical dancers. She began learning dance quite early in  life and started performing when she was just a teenage.  The advantage of being in an artistically and enthusiastic environment, Mallika was trained by R. Acharyelu in Kuchipudi.  She has portrayed the role of Draupadi in Peter Brook's "Mahabharata" which was made in two languages, English and French. Apart from that she also has worked in some of Gujarati and Hindi films. She has won the highest civilian award of France known as "French Palme D'or". She also won the "Best Solo Artist" award among 44 dancers who had come from 25 countries.
A true social activist, Sarabhai manages the Darpan Academy of Performing Arts which not only nurtures young talent but also provides a platform for them.
Rukmini Devi Arundale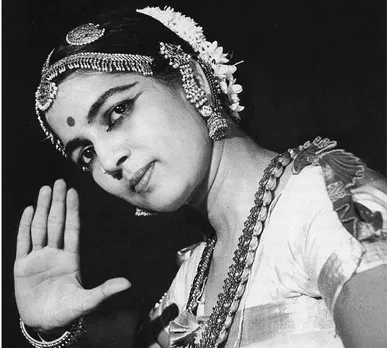 File Photo of Rukmini Devi Arundale performing the Bharatnatyam ( Picture Credit: simc-wire.com)
Rukmini Devi was a reputed Indian classical dancer and choreographer of Bharatnatyam. She founded the Kalakshetra Foundation in Chennai. Her father was involved with the theosophical society and soon the young girl too followed the same. Eventually her interest in theosophy led her to marry fellow British theosophist, the Dr. George Arundale. Along with her husband she traveled all around the world meeting other theosophists and sharing ideas. Inspired by the famous Russian ballerina Anna Pavlova, she decided to discover traditional Indian dance forms and began learning Bharatnatyam and eventually founded an academy of dance and music. She played a vital role in popularizing Bharatnatyam all over the world. In 1956, Rukmini Devi was awarded the Padma Bhushan for her contribution towards the classical art form.
Shovana Narayan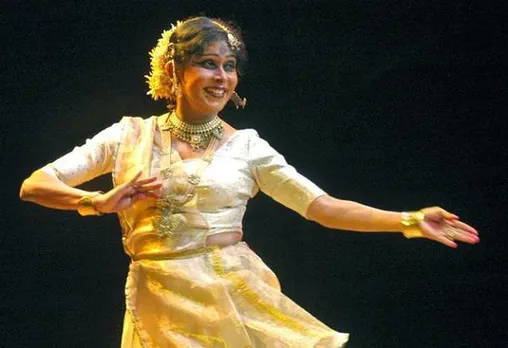 Combining the traditional with innovation: Shovana Narayan ( Picture Credit: thehindu.com)
Shovana Narayan is an exponent of Kathak , who believes in innovation along with a dedication to the strict classical disciplines of dance. The well-known dancer has written around ten books on the subject, some of which are "Indian Classical Dances", "Performing Arts in India: A Policy Perspective", "Indian Theatre and Dance Traditions" and "Kathak: Rhythmic Echoes & Reflections" . She also organizes two yearly festivals,  providing a platform to the young and unknown talented dancers to showcase their expertise in the art.
Shovana Narayan was awarded with the 'Padma Shri' award for excellence and outstanding contribution to dance in 1992. Besides, she has also been awarded with Rajiv Gandhi Puraskar, Indira Priyadarshini Samman, and Rotary International Award and Japan's Oisca Award.
Also read: Beauty standards broken by plus-size Cuban ballerina dancers 
Sonal Mansingh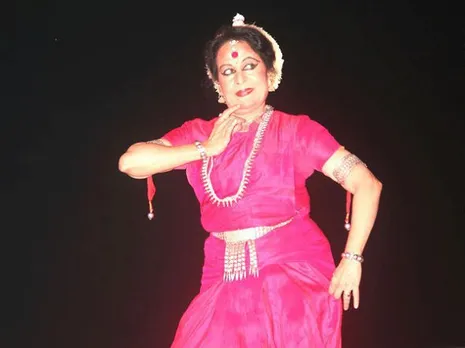 Sonal Mansingh: A proponent of many a classical dance form( Picture Credit: Odisha.gov.in)
One of the most eminent names in Indian classical dance, Sonal Mansigh is primarily an exponent of Odissi, although she can perform Bharatnatyam, Kuchipudi, and Chhau with the same flawless grace and energy. Besides dancing, Mansingh is a choreographer, teacher, orator  and is also a well-known as a social activist. Her contributions in the field of Classical arts are enormous.
In 1977, Sonal Mansingh founded the Centre for Indian Classical Dances in New Delhi to train students in different dance forms. The organization has been working to promote performing arts and nurturing the cultural legacy of India. She is also the trustee of  the Indira Gandhi National Center for Arts.
Additionally, as a social reformer, philosopher, examiner, speaker, choreographer and trainer, she became the first Indian woman dancer to be awarded the prestigious 'Padma Vibhushan'.
Yamini Krishnamurthy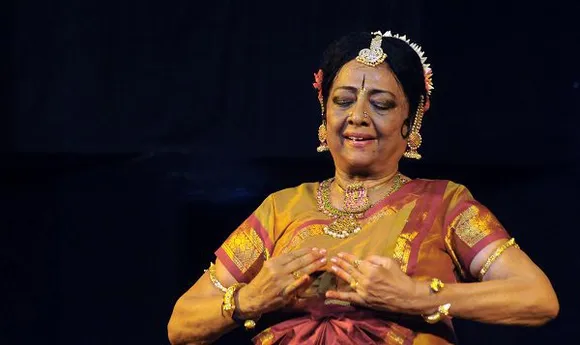 40 years of dance and still going strong: Yamini Krishnamurthy( Picture Credit; photodivision.gov.in)
Born in a Telugu family in Tamilnadu, Yamini Krishnamurthy started training in Bharatnatyam when she was merely five years old. She learnt the dance form at the Kalashetra School of Dance under the guidance of eminent dancer Rukmini Devi Arundale. In 1957, at seventeen years, Yamini Krishnamurthy enthralled audiences with her debut performance. And ever since, she has had an eventful dancing career. She is also well known for her rendition of the Kuchipudi dance style.
She has been honoured by various awards for her contribution to the arts, including the prestigious 'Padma Shree' by the Government of India. She received "Padma Bhushan' in the year of 2001.
Yamini ventured into production with a dance based television show for Doordarshan and also wrote a book, 'A Passion for Dance'. At the 'Yamini School of Dance' in New Delhi established by her young dancers get to experience her knowledge and wisdom first hand. It has been 40 years of a remarkable dance journey, and Yamini is still going strong. .
Padma Subramanyam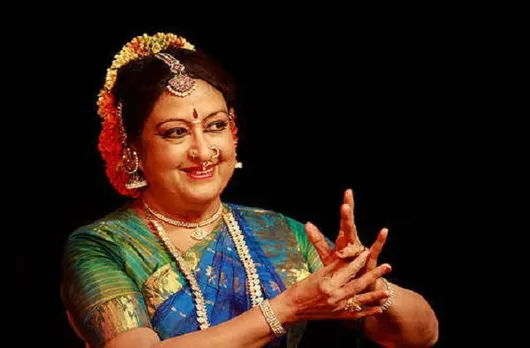 Creating movements to her own compositions: Padma Subramanyam ( Picture Credit: jdmagicbox.com)
A rare combination of a flawless dancer, choreographer, music composer, singer, researcher and author, Dr. Padma Subramanyam is one of the most respected and reputed Bharatnatyam dancers of India. Over the years she has performance on various platforms in India and abroad and caught the audience attention. Her perfect body movements and hand gestures for many of her original musical scores add her personal innovative touch to her performances.
She was the first to create and enact the popular dance recital 'Pushpanjali'. She is also responsible for adopting the Sukha Lasya technique, where an entire piece of ballet is expressed through the means of music, giving it a rhythmic and melodic form. With years of her expertise in classical dancing, Padma continues to actively research and compile new and different musical and dance repertoire. She was awarded the 'Padma Shri' in the year 1981 and then created history by receiving the Padma Bhushan in 1983 and then a second time in 2003 .
Feature Image Credit: Pinterest