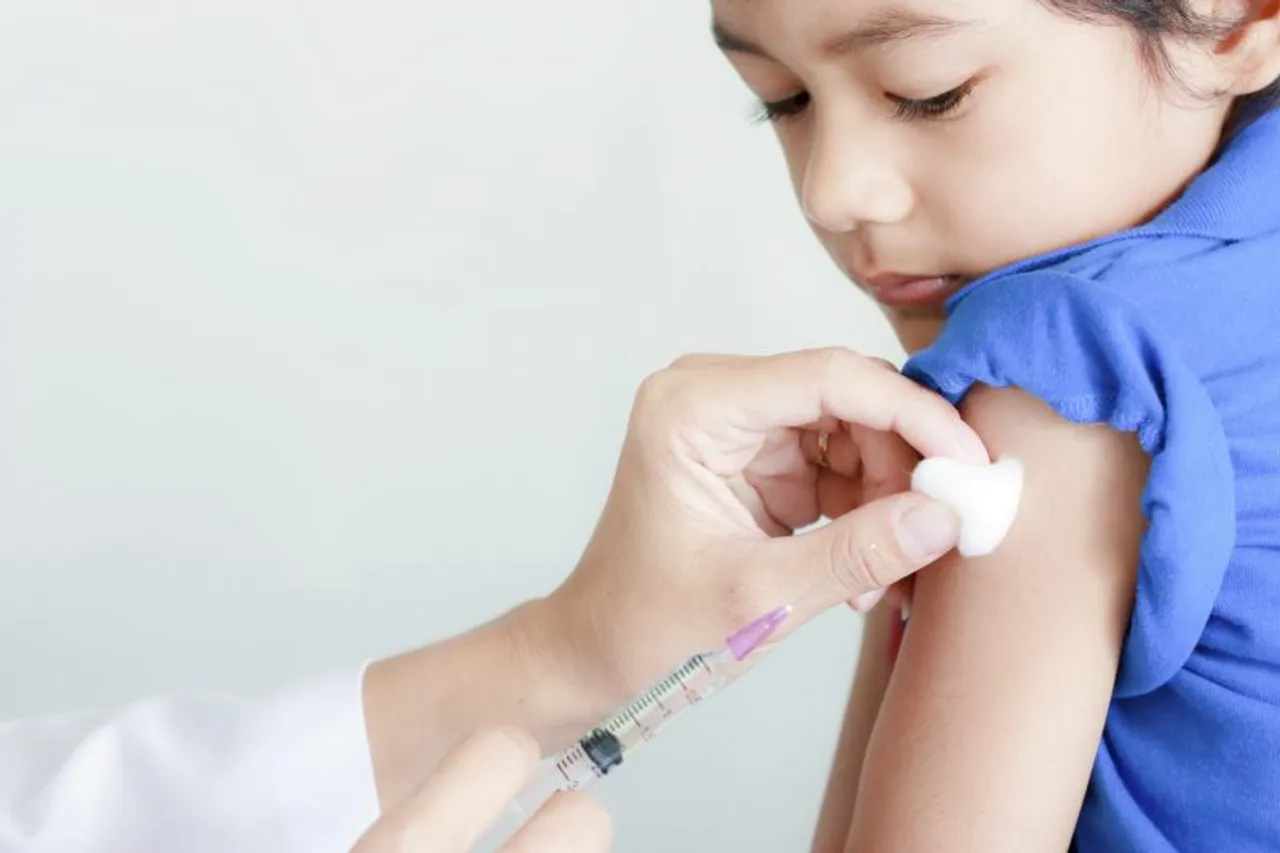 Omicron and children updates: With India under the grip of Omicron fears, as the highly transmissible COVID-19 variant ups the country's cases, the government has announced vaccines will be made available for a limited age group of minors starting January 2022. Up until then, only those above the age of 18 are eligible for vaccination.
The much-awaited update on the status of vaccines for children was announced by Prime Minister Narendra Modi over the weekend in a public address. He said that children between 15 and 18 years of age will be able to get the jab from January 3, 2022. How to register.
Bharat Biotech has received a nod for the emergency use of homegrown Covaxin for children ages 12 and up and Zydus Cadila's three-dose DNA vaccine has also been given permission for administration to children of the same age group. More on vaccines for children here.
---
Suggested Reading: What Is Yellow Alert For COVID-19? Fear Grips Delhi As Cases Spike
---
Described by the World Health Organisation (WHO) as a 'variant of concern,' Omicron, along with the Delta variant, has prompted an alarming rise in COVID-19 cases in western countries. Meanwhile, in India, there is growing concern among parents as to the effects of Omicron on children, as cases rise daily with Delhi leading the tally.
While the medical fraternity in India has positioned itself as needing more data before any conclusions are drawn on how the variant behaves and reacts to the country's population in the future, it is widely believed that the effects of Omicron will be milder than its predecessors, especially Delta.
Dr Angelique Coetzee, a South African physician among the researchers credited with first identifying Omicron, has notified that children too are seeing infections from the variant. "The virus' sole purpose is to infect a warm body and to survive. And yes, children are also being infected by it, but they are recovering in an average of five-six days," she told news agency PTI last week.
---
Suggested Reading: Amicable Breakups Make Up Modern Relationships. Sushmita Sen Shows Us How
---
New York has emerged as the foremost standing example of COVID-19 infections in children with hospitalisations reportedly seeing an uptick in the wake of the United States finding itself in the grip of an Omicron wave. The state's health department has "identified four-fold increases in Covid-19 hospital admissions for children 18 and under beginning the week of December 5 through the current week," as quoted by AFP. 
Presently in the US, teens and children above five years of age are eligible for the Pfizer-BioNTech vaccine.
In South Africa, Reuters reports hospital admissions for infants below the age of two have increased as the country battles Omicron. However, the medical community there is yet to confirm links between the rise in Omicron cases and infant COVID-19 infections.
Symptoms for Omicron in children remain consistent - fever, fatigue, cough - as with previous variants. Scientific data up until now does not indicate that Omicron will pose any additional risks to children, however, experts have warned of the variant's high transmissibility, which parents would do well to consider when prioritising their children's health.