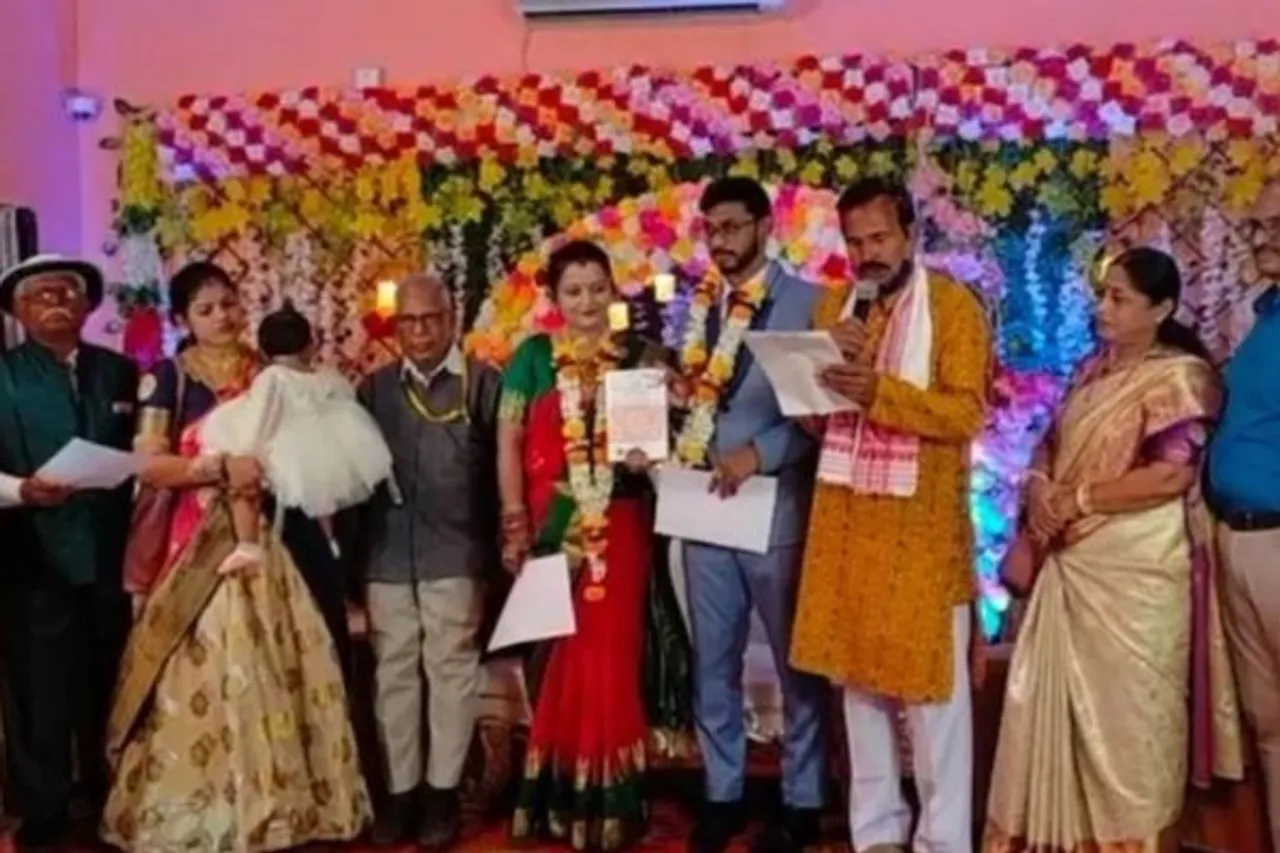 Odisha Couple Takes Oath On Constitution: Millennial couples are leaving no stone unturned to make their weddings unique and memorable. A recent example of this is Odisha couple Bijay Kumar and Shruti Saxena who didn't invite any priest to their wedding. They solemnised it by taking their wedding vows based on the constitution of India.
They both live in Berhampur in Odisha and are working for a private company in Chennai. There was no wedding mandap on the venue for the seven pheras.
Once the wedding was over, the duo lied down on a stretcher and donated blood at the blood donation camp. Not only this, they also urged the guests present there to donate blood as wedding gifts to the couple. Besides this, they even requested the guests to pledge to donate their organs after their demise.
"I met Bijay in Chennai in 2015. We work together. Our common friends brought us together. Our marriage is a different one. We took an oath, and then donated blood. I think we have fulfilled our duties towards society. I hope it will be an example for others. I feel happy," the bride said as per a report.
Interestingly, the groom's bride had also married this way back in 2019. He had also taken an oath to the Constitution after convincing the bride's family. The groom's father also said that such marriages should take place more often without caste, dowry and other traditional rituals. This is a great way to eradicate social evils that exist around us.
This is not the first time when a couple has decided to marry in an unconventional manner. IAS officer Tapasya Parihar set an example in the society by refusing to Kanyadan. She told her father that she was his daughter and not something that can be given away in charity. Her husband supported her in this initiative. Read more about it here 
---
Suggested Reading : Five Desi Brides Who Won Our Hearts In 2021 With Their Swag And Priorities
---