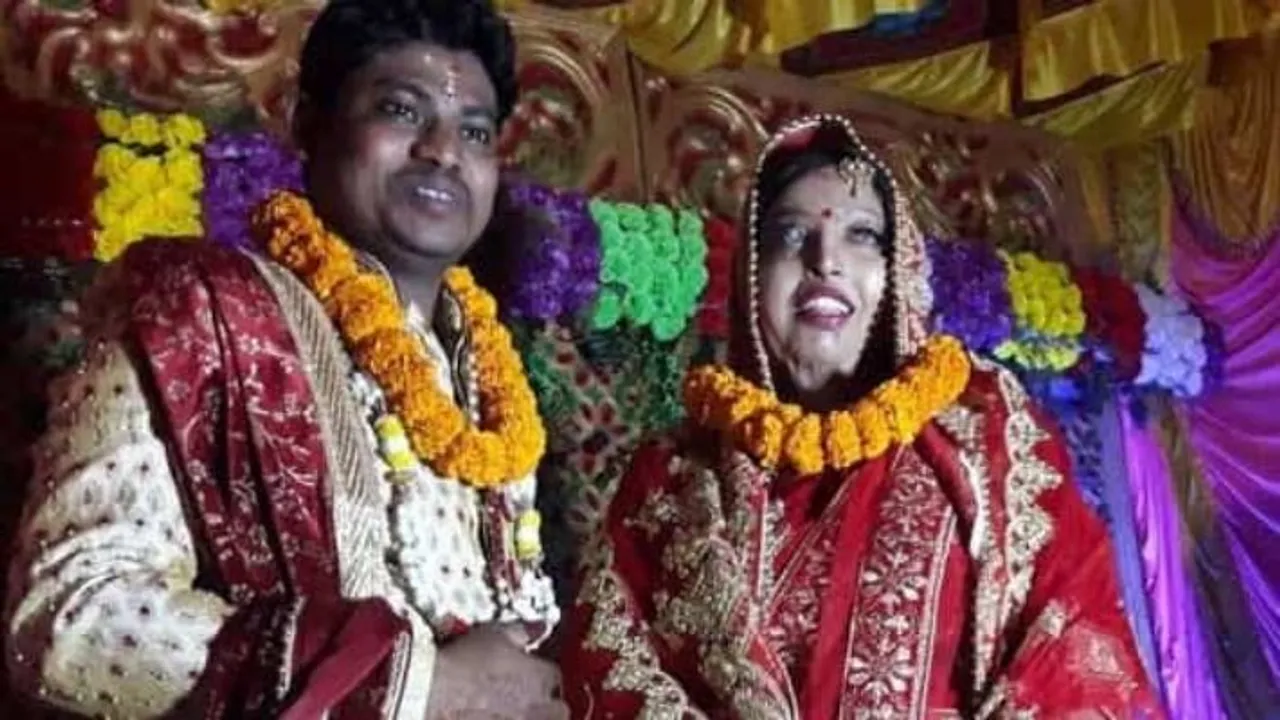 Odisha acid attack survivor marries long time friend: Acid-attack survivor Pramodini Roul and her fiancé Saroj Sahoo tied the knot on Monday in Jagatsinghpur. The duo has been together for five years now and they got engaged in 2018.
29-year-old Roul, who is also called Rani, was allegedly attacked with acid on May 4, 2009, by an army jawan named Santosh Vedant Kumar after she rejected his marriage proposal. Rani, then only 16-year-old, was pursuing her intermediate studies at a local college. She had suffered 80 percent burns and lost her vision. She was in ICU for nine months and spent five years in hospitals in Cuttack. After an FIR was lodged, the case was closed in 2012 citing "no clue" by the cops.
"In a society where the face of a girl is given more importance for marriage, I could never dream of it. I wanted to marry with the consent of my family and my boyfriend's family and it happened," said Roul after the wedding concluded. The wedding took place at her village Kanakpur in Jagatsinghpur district on Monday evening.
One of the three daughters of a widow, 29-year-old Roul met 30-year-old Sahoo in 2014 during the time she spent in the hospital. He is a medical representative from the Balakati area of Bhubaneswar and went to see her for a consultation. "Once, Maa was away and I peed in the bed. Without hesitation, he cleaned it up. I hugged him and cried. It's the most vulnerable I'd ever felt. I asked him, 'Why are you doing all this?' and he simply replied, 'Har kaam ke peeche reason nahi hota' (there isn't a reason behind every action). I felt so close to him that day, I wish I could see him. Gingerly, I touched his face, hoping to map it out for myself," Roul described their firth meeting.
Sahoo proposed marriage to her in 2016 and after she underwent an eye surgery in July 2017, the couple decided to get engaged and begin a new life.
Feature Image Credit: Hindustan Times