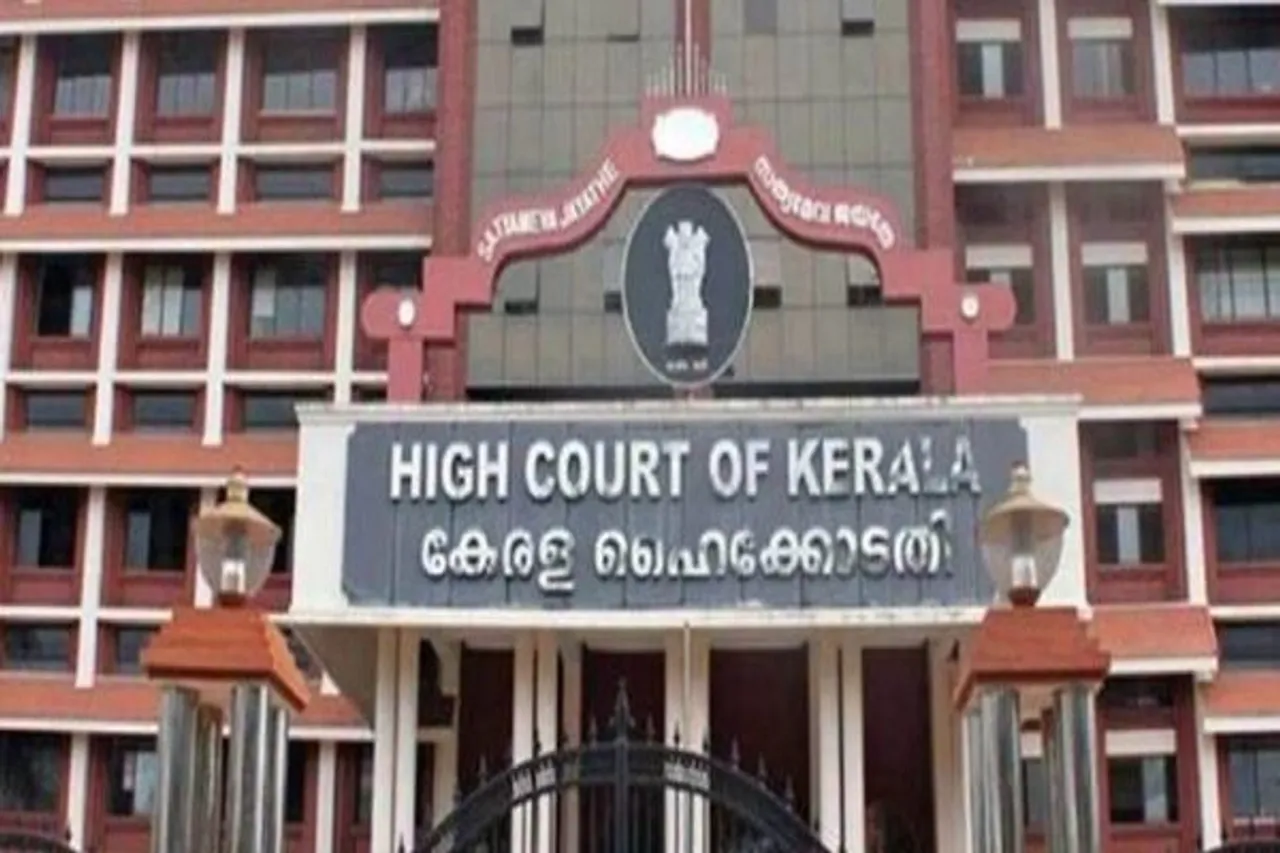 The Kerala High Court observed that the depiction of a woman's naked body should not be considered sexual or obscene at all times. The court stated this while discharging a mother, who is also an activist, charged with a criminal case for making a video of her children painting on her naked upper body.
The woman explained that the video was only made with the intent of challenging patriarchal notions about the female body and imparting sex education to her children. Taking note of her explanation, the Kerala High Court observed that the video cannot be considered obscene.
The Kerala High Court discharged the cases against the woman activist under the POCSO Act by noting that the right of autonomy over an individual's body is denied to the fairer sex, and they are bullied, discriminated against, isolated, and persecuted for making choices about their own lives and bodies.
Discharging Rehana Fathima of the charges, Justice Kauser Edappagath observed that it wasn't possible for anyone to determine that she used her children in some real or stimulated sexual act for sexual gratification. He stated that "nudity should not be tied to sex." The court further noted that a woman's right to make autonomous decisions about her body was part of her fundamental rights to equality and privacy, which were bestowed by Article 21 of the Indian constitution.
The woman was charged with criminal cases under Sections 13, 14, and 15 of the Protection of Children from Sexual Offences Act, 2012 (POCSO), Section 67B (d) of the Information Technology Act, 2000, and Section 75 of the Juvenile Justice (Care and Protection of Children) Act, 2015 (JJ Act).
Nudity Of Female Body Not Obscene
While issuing the judgement, the court also made notable observations about the double standards prevailing in society pertaining to the body autonomy of men and women. The court firmly stated that there was nothing wrong with a mother allowing her children to use her body as a canvas and paint on it to make them understand the concept of viewing nude bodies as normal.
The court sternly called out the double standards in society and recognised that the intention of the mother/petitioner in making and uploading the video on social media was to spread the same message.
The court pointed out how painting on the male body for traditional festivals like Pukikali in Thrissur, Kerala, Theyyam, and other rituals performed by male artists is acceptable. It also emphasised how it was normal for the male body to be displayed in the form of biceps, abs, etc., and these acts are never considered obscene. It stressed the fact that a semi-naked male body is conceived to be normal, but the same isn't true for a female body.
While men can walk around without shirts, showcasing their naked upper bodies, women need to cover their bodies with multiple layers of clothing just because society perceives women's bodies in a sexual manner. Women's bodies are most often objectified and sexualized so that they are only seen as obscenity and not nudity. Nudity doesn't necessarily mean obscenity. It all boils down to how a person views a female body. When society doesn't associate the semi-naked male body with obscenity or sex, why not apply the same to the female body? Why should a female body only be perceived as an object of sex and desire?
Unfortunately, even a beautiful bonding and nourishing activity between the mother and her children, such as breastfeeding or skin-to-skin contact, is sexualized owing to the perverse mindset of society, which associates the female body with sex. In an exclusive interaction with SheThePeople, Deepika Angannan, a Montessori educator, child development specialist, and mother of two boys, shared how society is perverted enough to sexualize a woman's functional organ. She pointed out how children aren't perverted by birth, and it's the society that induces perversion in people's minds.
"I have photos of me breastfeeding my children, and my boys, aged 6 and 9, see them. That doesn't mean I'm involving them in any pornographic or sexual activity. The child doesn't know the grey area behind the breast. For them, it's just the mother's body part, a mammary gland. They'll begin asking questions in their second plane of development, which is only around the age of 5–6 years when their logical brain starts developing and their psyche is reasoning out things around them. If parents talk positively about bodies and sexuality, impart age-appropriate sex education, and normalise it, children will not attach vulgarity to it," said Deepika Angannan.
---
Suggested Reading: It's All About The Gaze: Why Male And Female Nudity Are Two Different Things
---
Views expressed by the author are their own