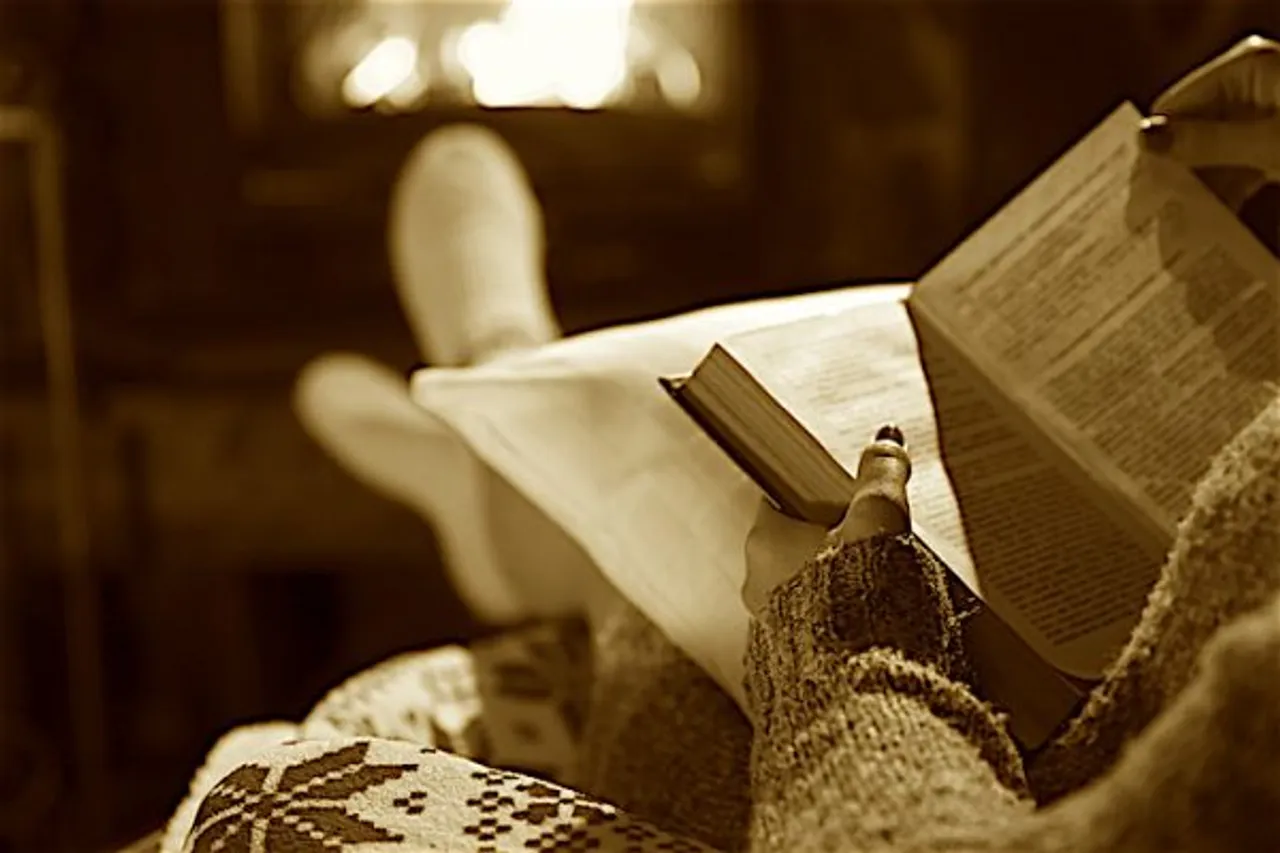 With the year 2018 coming to a close, here is a list of books by Indian women writers that created ripples.
Set largely in the early part of the 20th century, Man Booker Prize-nominated author, Anuradha Roy's All the Lives We Never Lived is a compelling story about the disintegration of a family narrated by Myshkin, a man in his 60s, whose rebellious mother Gayatri leaves him as a young boy. He spends the rest of his life waiting for her letters and her return, comparing it to "blood being drained away from our bodies until one day there was no more left."
Novelist, short-story and screenplay writer, Anita Nair's Eating Wasps is divided into eight sections, taking the readers through the lives of beleaguered and flawed women characters from different backgrounds, who battle their fears—internal and external—as they move forward in life. Exquisite prose, engaging storytelling.
Missing Presumed Dead by popular Indian author and blogger, Kiran Manral is a riveting spine-chilling whodunit, which has a mentally unstable protagonist and other unreliable characters, ensuring that the plot has unexpected twists and turns. A racy noir work, the disquieting narrative brings us face to face with the fragility of relationships, the ugly truths about love, and the horrifying loss of everything we hold dear.
The Sum of All My Parts by Andaleeb Wajid is a gripping and poignant story that centres around the protagonist, Mariam, who is living the retired life of an old woman in a quiet Vellore suburb, and teaches four women how to crochet. As she thinks her favourite thoughts while still creating something beautiful with her hands, all of them recount their lives while crocheting, and the stories blend seamlessly.
Pyjamas Are Forgiving by Twinkle Khanna is set in a spa-cum-hospital facility, Shanthamaaya Sthalam, where a forty-something Anshu comes in search of freedom from the doshas that plague her, and a past which refuses to go away. Amongst her inmates are her ex-husband Jay and his unnaturally young new wife, Shalini, and Anshu struggles with the resurfacing of all the desires and disappointments she has long repressed. The story moves in an engaging and unpredictable manner, is sprinkled with Khanna's characteristic wit and humour, and makes for a snappy, light-hearted read.
Kobita, a 54-year-old activist, married to Nayan, a blind poet, decides to travel to Guwahati to search for a molested girl who is nowhere to be found. Soon, Nayan stops getting her calls. Set over seven days after Nayan loses all contact with Kobita, Missing by Sumana Roy is a study of the modern marriage, and dwells upon the question: What happens when a wife goes missing? The beauty and simplicity of the storytelling keeps the reader engaged throughout.
Cast Out and Other Stories, by award-winning writer, Sucharita Dutta-Asane is a debut collection of sixteen short, dark, deliberately disjointed tales that are unhurried in pace, featuring characters, both regional and urban, you would barely notice while on your way during rush hour. The stories, in which the shades and moods alike tilt towards the preternatural, emerge from the gaps in journalistic reportage about being cast out in different ways.
Set in varied locales across the country, the 14 remarkable, well-crafted stories featured in A Day in the Life by Anjum Hasan, tell us about the absurd encounters of a wide range of peculiar, vulnerable, ordinary characters—outliers—and their eccentricities and tragedies. The book calls attention to questions of identity and purpose.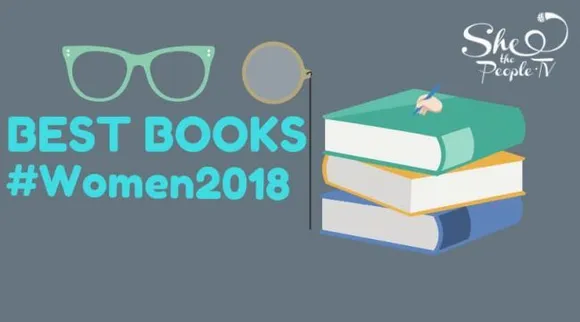 Set in the 90s, The Rule Breakers by bestselling writer, Preeti Shenoy, is an emotional roller-coaster of a novel about "studios, smart and sincere" Veda, who harbours big dreams but whose parents arrange her marriage. An inspirational tale for those who find it difficult to stand up for what they want in life, it explores themes like women's equality, gender diversity and inclusion.
In this exceptional debut novel, Latitudes of Longing by Shubhangi Swarup weaves together multiple lives. Divided into four sections, each section, introduces a character whose story carries into the next. Lush with descriptions of natural wonders and disasters, and with the fabulous meeting the fictional, and buttressed by extensive research, Swarup's novel makes for enchanting reading.
The just-released autobiography of one of the most celebrated authors of our times, Listen To Me by the famously reticent, Shashi Deshpande, provides a deep and personal account that elaborates on the shaping of a writer's sensibility, an examination of the life and times in which the author wrote her finest works, and an acute observation of an eventful era in Indian literature and history. With its chiselled prose and honest self-knowledge, it revitalises that most delicate of endeavours: the writerly memoir.
Feminist Rani: India's Most Powerful Voices on Gender Equality by Shaili Chopra and Meghna Pant is a collection of interviews with path-breaking and fascinating opinion leaders like Kalki Koechlin, Gul Panag, Aditi Mittal, Gauri Sawant and more. The book has compelling conversations with women and men who have advocated gender equality and women's rights through their work, and provides a perspective on the evolving concept of feminism in an age when women are leading the way.
At last, here is an illuminating book that lifts the veil of mystique from the Mughal zenana, and narrates a well-researched, luminous, loving account of uniquely brilliant, indomitable and cultured women in the Mughal harem, who played a vital role in building the Mughal empire. Spanning the reigns of all the Great Mughals, it chronicles the lives of Timurid matriarchs advising kings—flesh and blood women who ruled without being monarchs. Lively and gripping, and vivified with minute details of zenana life, Daughters of the Sun: Empresses, Queens and Begums of the Mughal Empire by Ira Mukhoty throws light on the little-known aspects of the most magnificent Mughal dynasty.
Ant Among Elephants: An Untouchable Family and the Making of Modern India by Sujatha Gidla is an unsettling memoir about the hardships faced by her untouchable family that begins from the pre-independence India in coastal Andhra, and exposes prejudices of caste and colour that persist in contemporary India.
Touching upon the unspeakable, the taboo subject of Islamophobia that is slowly taking root in schools and colleges, in the courageous Mothering a Muslim: The Dark Secret in Our Schools and Playgrounds, Nazia Erum, through her extensive research, offers disturbing insights into Muslim motherhood in the times of communal unrest.
Feisty at Fifty: How I Stay Fabulous at Fifty-Plus by Sudha Menon is a mixed goody bag of fun and wit, and an indulgent and unapologetic look at the many foibles and flaws that make crossing the milestone of the fifties eventful and adventurous. Hilarious, honest and refreshing, the topics are pertinent, relatable and entertaining.
Chup: Breaking the Silence About India's Women, a path-breaking, rigorously researched book by social scientist, Deepa Narayan, is based on 600 detailed interviews with women and some men across India's metros. Deepa Narayan identifies seven key habits that may dominate women's everyday lives, despite their education, status and family background. Shocking and revolutionary, the book has many accounts of abuse, patriarchy, coercion, even complicity, and tales of breaking free.
The other notable titles are:
Why I Am a Liberal: A Manifesto for Indians Who Believe in Individual Freedom by Sagarika Ghose
The Shooting Star: A Girl, Her Backpack and the World by Shivya Nath
Small Acts of Freedom by Gurmehar Kaur
The Queen of Jasmine Country by Sharanya Manivannan
City of My Heart: Accounts of Love, Loss and Betrayal in Nineteenth-Century Delhi by Rana Safvi
This list has been curated by Archana Pai Kulkarni. The views expressed are the author's own. Archana is a Journalist, Editor, Creative Writer and Blogger.