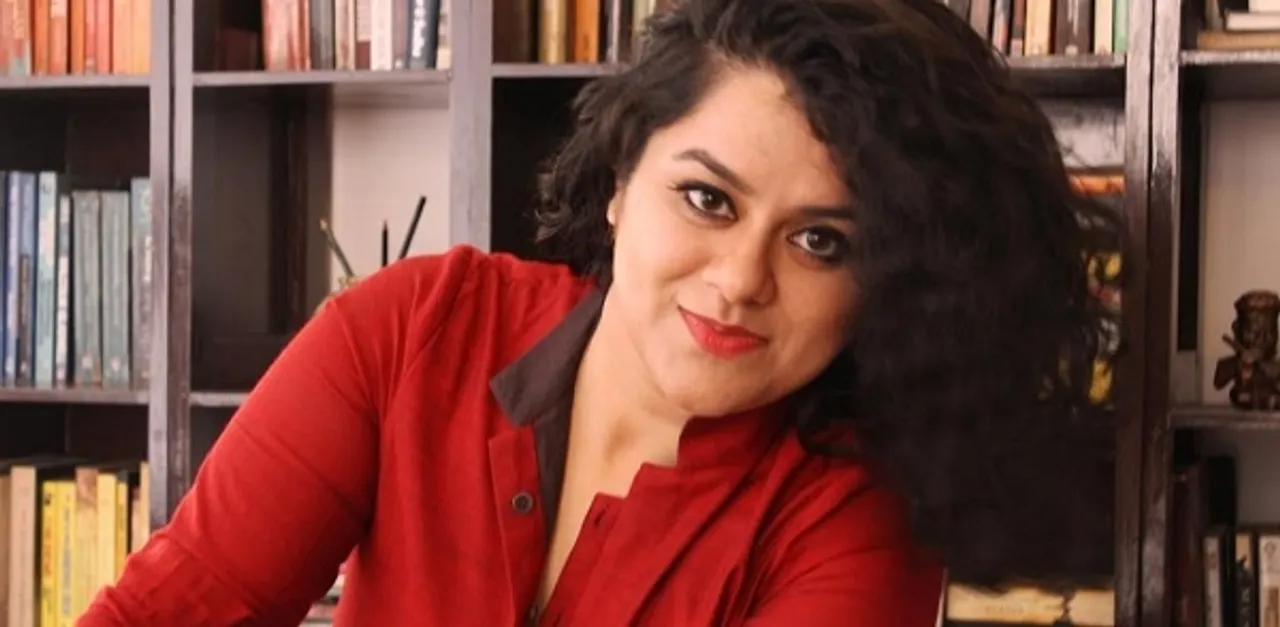 'Nikaah' or the Muslim marriage has been in the midst of various controversies, courtesy several misconceptions. While polygamy and triple talaq are the aspects most talked about, there is more to it. And progressive Muslim Nazia Erum's letter to Sadhvi Prachi published by a news daily explains just that.
Sadhvi Prachi, a Vishwa Hindu Parishad leader, recently commented on the triple talaq saying that divorced Muslim women should say 'I love you' to Hindu men as they will marry them.
"I would like to advise those sisters who are troubled by this practice of talaq, to simply leave such a religion and embrace Hinduism...Our Hindu sons will be happy to marry you, just tell them 'I love you'," the Sadhvi said, reported Indiatimes.
Nazia, in her letter, states that all Indian Muslim women want to be married under the Nikaahnama solely because it is a social contract just like any other business contract. Also, it can be personalized according to both the wishes of the man and woman involved which makes it a fair and an equitable way to get married.
"We all need to be on the same side to be champions for the cause of India. We are all Indian daughters," Nazia Erum tells SheThePeople.TV
She explains the issue of divorce in her letter, "While divorce is discouraged in Islam, it's not made into a difficult binary that would tie you down for all your life. It recognizes that adults often fall out of love, might face incompatibility and possibly want to go their separate ways in life. No, the Islamic marriage is not a sacrament for 'saat janam'."
Nazia, who is the founder of The Luxury Label, adds, "The nikah-nama -- like any contract -- starts with stating who are the two sides entering the agreement. It requires consent from both the bride and groom. That much I am sure Bollywood has educated you with its 'qubool hai' scenes. It also requires two witnesses for the same. What most people do not know is that like any other modern contract, the nikah-nama can be customised according to the bride and the groom."
"There are innumerable other examples if you care to listen, Sadhvi ji."
Nazia talked to SheThePeople.TV about what prompted her to write this letter and address it to Sadhvi Prachi.
She said, "Firstly because, too much of hate in the world. We all need to be on the same side to be champions for the cause of India. We are all Indian daughters. And secondly, Muslims in general and women in particular seem to have become pawns in politics of misinformation and negative portrayal. We all are being painted into a homogenous group of burkha-clad victims. We are not that, we are not all victims. And we stand with those who are from all faiths."
ALSO READ: 5 Young Activists Trying To Make A Better World
She informed the readers about many other positive factors of the Nikaahnama like "One can add custody of kids, Mehr or any other mutually decided clause that is not in violation of the Quranic principals."
She throws some shade on the practice of Triple Talaq, which is an ongoing debate in the Supreme Court, and ask Sadhvi, "While I do hope our courts rule against Instant Triple Talaq and the government keeps pushing for it, but one has to recognise these as social problems (and not religious) that need to be fought in the long-term with education. Will you raise the bugle for that?"
On the All India Muslim Personal Law Board (AIMPLB) that strongly supports triple talaq, she expresses, "AIMPLB is effectively an-all boys' club. Any dissenting voice is not heard. They do not represent all of us. SC has already invalidated instant triple talaq (the saying of talaq talaq talaq in one go) long back. I hope they come out stronger on it again."
She ends the letter by articulating the utter need for women to be informed of their rights under Sharia and exercise it while preparing the Nikaahnama.
"Only through exercising her powers through a nikah-nama can women demand and contractually obligate their husband for equal rights in both spirit and legality. I for one, wouldn't have it any other way."
She feels that if the media "makes as much noise for education of all women irrespective of faith as much as we do about the plight of Muslim women who suffer from instant triple talaq or Hindu women being abandoned", we can bring a change to women's lives.
Picture credit- The Planet Social
Join Us on https://www.facebook.com/SheThePeoplePage
Follow Us on https://twitter.com/SheThePeopleTV