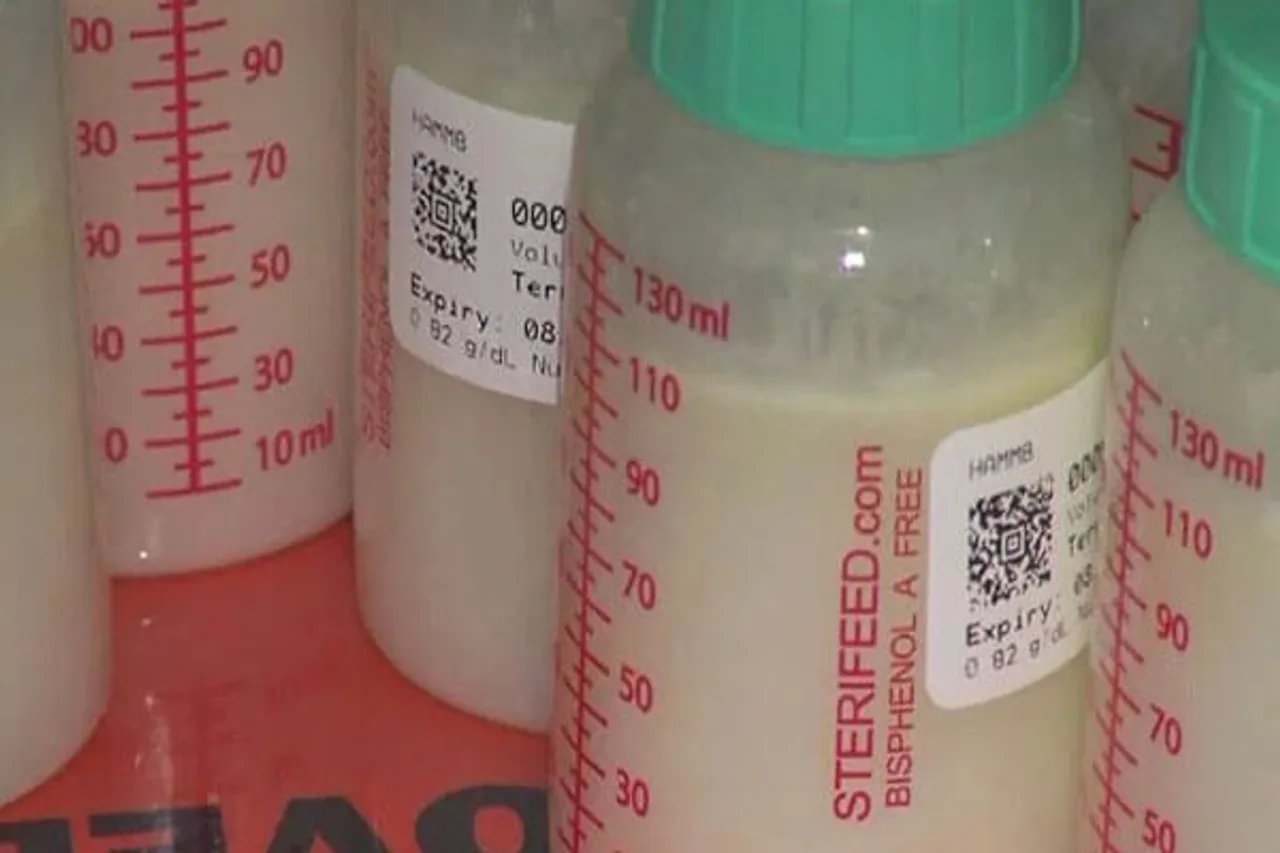 The first human milk bank in Northeast India was inaugurated on December 9. Set up at Satribari Christian Hospital in Guwahati, Assam, it is the fifteenth human milk bank in India. The Rotary Club Organisation, USA provided assistance to the initiative.
This non-profit enterprise will be a valuable regional initiative in the field of neonatal care. The bank has the capacity to store pasteurised human milk for up to six years.
Also Read: All The Way From Leh To Delhi, Mother Sends Her Breast Milk To Feed Her Child In A Hospital
Neonatal Infrastructure in NorthEast India
There has already been investment in neonatal and paediatric infrastructure across the region. However, it is inadequate in terms of providing sufficient nutrition to infants unable to get directly breastfed. The practice of breast pumping is readily available in Neonatal Care Units, but storage and pasteurisation facilities were not.
"Breast milk is the best food for newborn babies. To bring down cases of neonatal mortality and mortality below 5 years of age, exclusive breastfeeding for the first six months, starting within the first hour of birth is recommended," said Dr Devajit Sarma, paediatric and neonatal care specialist at the Satribari Christian Hospital.
"In India, there are many cases of newborns not getting enough milk in the first few days as the mother could be sick, have some infectious disease or not produce enough milk. Stored breast milk from milk banks becomes the best option for such infants." he further added.
What is a Human Milk Bank?
A human milk/breast milk bank is a neonatal service which collects, processes and stores human milk. The donors are usually nursing mothers who are not biologically related to the recipient infant. This is beneficial for infants who cannot consume their mother's milk for a number of reasons. A few of the reasons are:
baby at risk of catching diseases and infections from sick mother
baby is away from mother due to complications at birth
mother is unable to produce milk
As stated earlier, there are total 15 human milk banks in our country now. Furthermore, India's first human milk bank at Lokmanya Tilak Municipal Hospital, Mumbai turned 30 on December 8, 2019. That is almost a year before today's inauguration of Guwahati's human milk unit.
Sugandha Bora is an intern with SheThePeople.