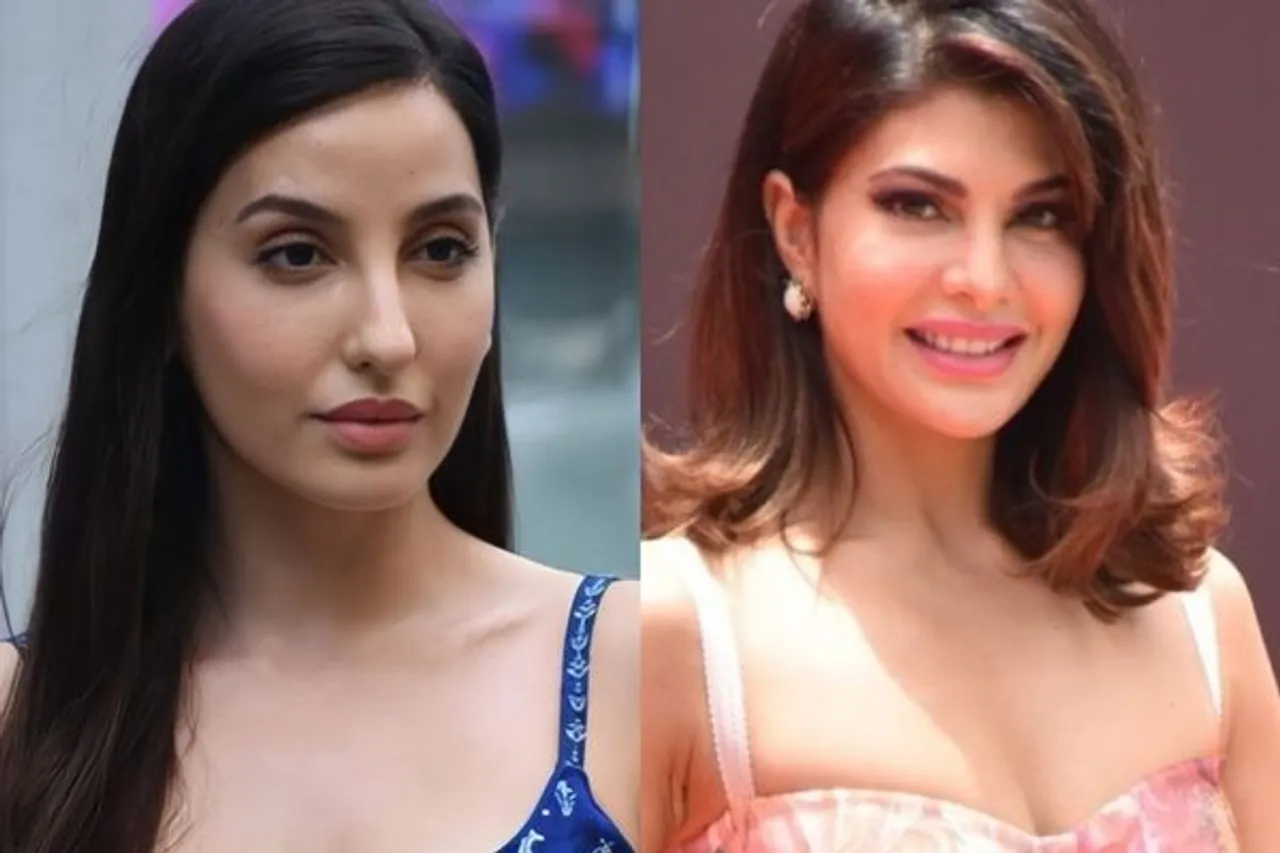 Actor Jacqueline Fernandez, who has been named as an accused in the Sukesh Chandrashekhar money laundering case, had been questioned by Enforcement Directorate (ED) over and over again to get to the roots of her connections with the conman. During the questioning, Fernandez had named Nora Fatehi as another acquaintance of the conman.
After the mention of actor and model Nora Fatehi in Fernandez's statement to ED, the law enforcement agency directed its attention towards Fatehi and scheduled a few questions and answers sessions with her.
However, though she too had received gifts from Chandrashekhar, she was not named as accused by ED in the case after investigating the evidence. According to reports, after being given the green flag by ED, Fatehi filed a defamation case against her contemporary Jacqueline Fernandez for attempting to destroy her career.
Here are 7 things you need to know about the case and the dispute between the actors.
---
Suggested Readings: Conman Sukesh Also Sent Gifts To Janhvi Kapoor,Bhumi Pednekar: Report
---
Nora Fatehi Sues Jacqueline Fernandez: 7 Things To Know
Actor Jacqueline Fernandez came under ED's target after she was alleged of receiving gifts worth Rs. 5.71 crores from conman Sukesh Chandrashekhar who was booked by ED for a Rs 200 crore money laundering case. She was questioned by ED for about a year regarding her relationship with him.
During the investigation, Fernandez reportedly wrote a statement to the Prevention of Money-Laundering Bill's appellate tribunal in which she said that she was, "falsely implicated by the ED while celebs such as Nora Fatehi who had received gifts from Conman Sukesh Chandrashekar had been made witnesses".
According to reports, ED started questioning Nora Fatehi about her involvement with the conman and after investigation, found that though she received gifts from him, she was not an accused in the case. After this, Fatehi claimed that Fernandez's statement was aimed at destroying her career and filed a defamation case against her.
In her plea, Fatehi said, "Jacqueline Fernandes sought to criminally defame the complainant in order to destroy her career to further her own interests, since they are both working in the same industry and have similar backgrounds, amongst other reasons".
The plea further stated the similar nature of their work and background as it read, "It is pertinent to mention herein that both the complainant (Nora Fatehi) and the accused (Jacqueline Fernandez) are actresses of foreign origin and both have had their share of struggles in rising to fame in the Indian film industry, hence, it is evident that the act of the accused in dragging the name of the complainant wherein she has no business mentioning the complainant is mala fide in nature".
Jacqueline Fernandez had earlier tried to portray herself as the victim in the money-laundering case but her attempt to flee the country and non-cooperation during the investigation led to her being named an accused in the case. While she is on bail right now, the trial will decide whether she had knowledge of Chandrashekhar's wrong ways, says the reports.
Fernandez's lawyer revealed that he has not yet received official confirmation about the lawsuit. He added that the court has not taken cognizance of the lawsuit yet. He said, "Let the court take cognizance, if they do, we will definitely go for quashing it."