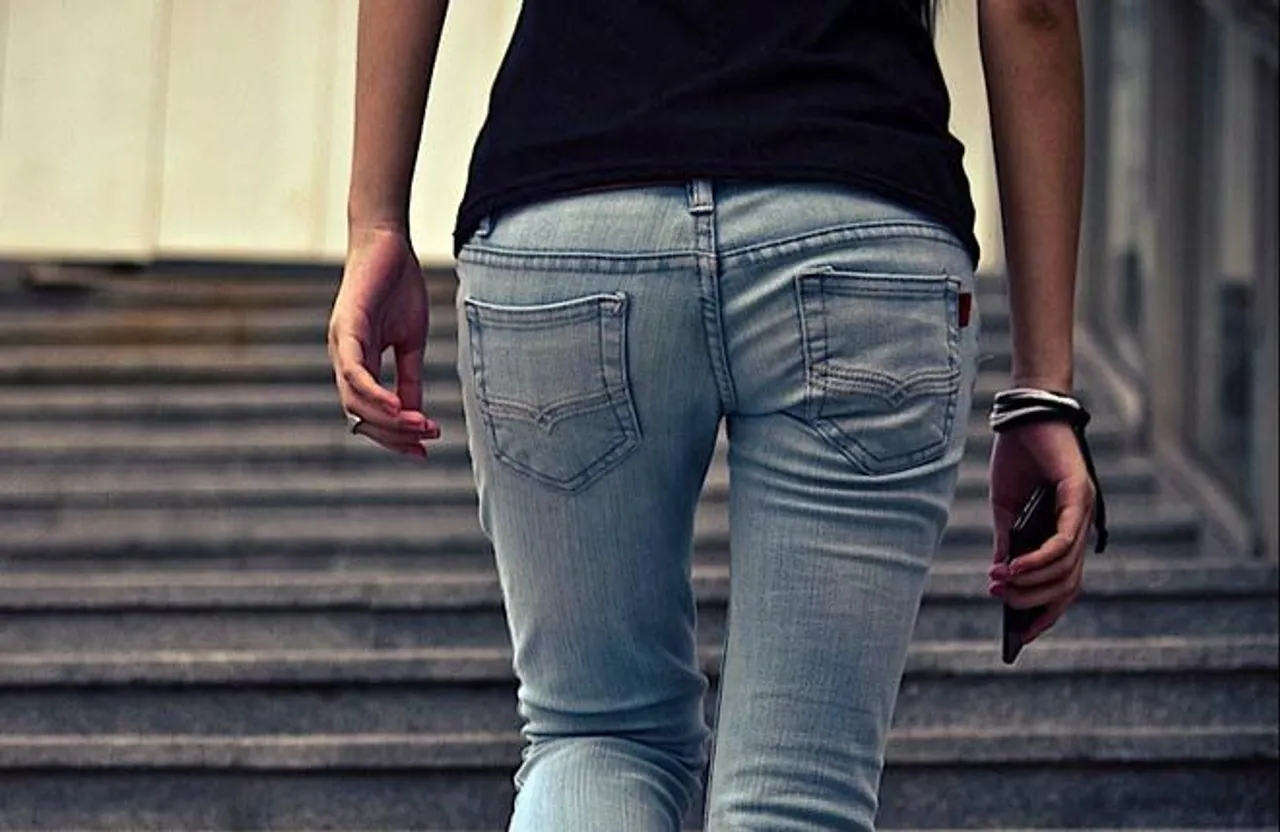 At a time when our country is surging ahead in all spheres thanks to the digital boom, some villages still seem to prefer to be in the stone age, wanting to keep modernization at bay. On Sunday, a village in Aligarh banned girls from using mobile phones and wearing jeans and T-shirts. If you ask the Mahapanchayat of that village what the reason is for formulating such rules, they will give you an illogical answer.
According to Nekram Chaudhary, president of the 28 members' council, the "unanimous" decision was made in presence of 200 people who had gathered at the Mahapanchayat in Fatehgarhi village in Khair tehsil of Aligarh, as reported by TOI. The village has a voting population of 2,000.
Also read: Equating Safety with Clothing: The wrong and right of things
While Prime Minister Narendra Modi is introducing Indians to mobile wallets, this small village is formulating bizarre rules which counter the use of mobiles and target girls who are dressed in jeans and T-shirts. According to the Mahapanchayat, such clothes are against Indian tradition and should be banned completely. Chaudhary also affirmed that if the girls are caught disobeying the rules, their parents would be punished. However, the exact punishment has not been decided.
15Aug47 we got #freedom from #British. Till date we are not free from narrow minded society & its sick thinking

— 📖 Suken Mehta  (@sukenmehta123) November 27, 2016
Moving toward Stone-age. That village needs to b punished but Pseudo secular & Pseudo liberal will jump into it

— EagleEye_57🇮🇳 (@Eagleeye_57) November 27, 2016
The Mahapanchayat will also impose fines for consumption of liquor or gambling.
Also read: Thai PM: Women in skimpy clothes like unwrapped candy
A similar case was reported earlier this year when the panchayats of Basauli village in Gonda block of Iglas tehsil, Aligarh, had banned girls from using mobile phones.
Also Read: Let's not skirt the issue of sexual violence
While certain temples don't allow women to enter at all, the Jain temples in Bhopal have banned the entry of women in jeans. Even Delhi's Hindu College women's hostel recently chalked in rules which states that it is mandatory for girls to 'dress according to the norms of society', which led to a protest from students and teachers.
Join Us on https://www.facebook.com/SheThePeoplePage
Follow Us on https://twitter.com/SheThePeopleTV