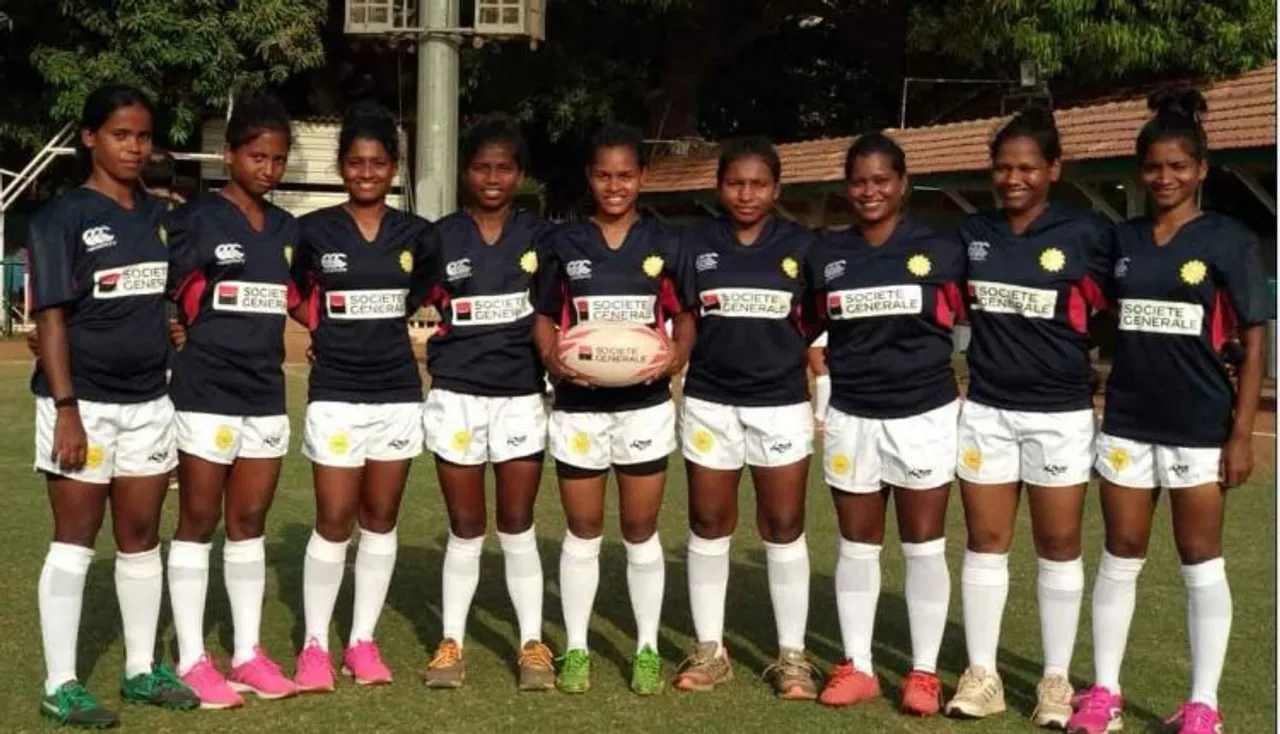 The upcoming Asia Rugby Women 15-A-side Championships will see a pool of talent from Odisha. As many as nine players from the state are in the team. The championship is scheduled to be held at the Queenstown Stadium in Singapore from June 2.
Currently, training in Bombay Gymkhana, the Indian women's rugby team is preparing for its first-ever international debut match
READ:When Sportswomen Made Us Proud In 2017​
"It's massive," former India men's team captain Nasser Hussain, who is now coaching the women's team, told redbull.com. "In Asia, there are 31 countries playing rugby, and in women's 15s, there were only three — Hong Kong, Japan and Kazakhstan. They are traditional rugby-playing countries in Asia. The Division I that we are competing in will be against Singapore and Philippines. So there will be six countries in Asia now playing 15s rugby; it's a huge step for us to be in that category."
READ: Meet Soliha Yousuf, Captain Women's Rugby Team, J&K
The most interesting news is that Odisha players are making a mark in the game. According to official sources, Meera Rani Hembram, Sanjukata Munda, Laxmipriya Sahu, Subhalaxmi Barik, Bhagyalaxmi Barik, Sumitra Nayak, Hupi Majhi, Rajani Sabar and Pravati Kisku from Odisha will represent Team India.
Also Read: Crowdfunding ensures ₹3 million for Indian Women's Ice Hockey Team
The tri-nation series will kickstart with India facing off hosts Singapore in the opening game on June 2.
SheThePeople.TV wishes the India women's rugby team all the best for the championship!
Feature Image Credit: OdishaTV
Also Read: Mysuru Girl Sets New World Record In Yoga
READ: Are women rewriting India's sports history?