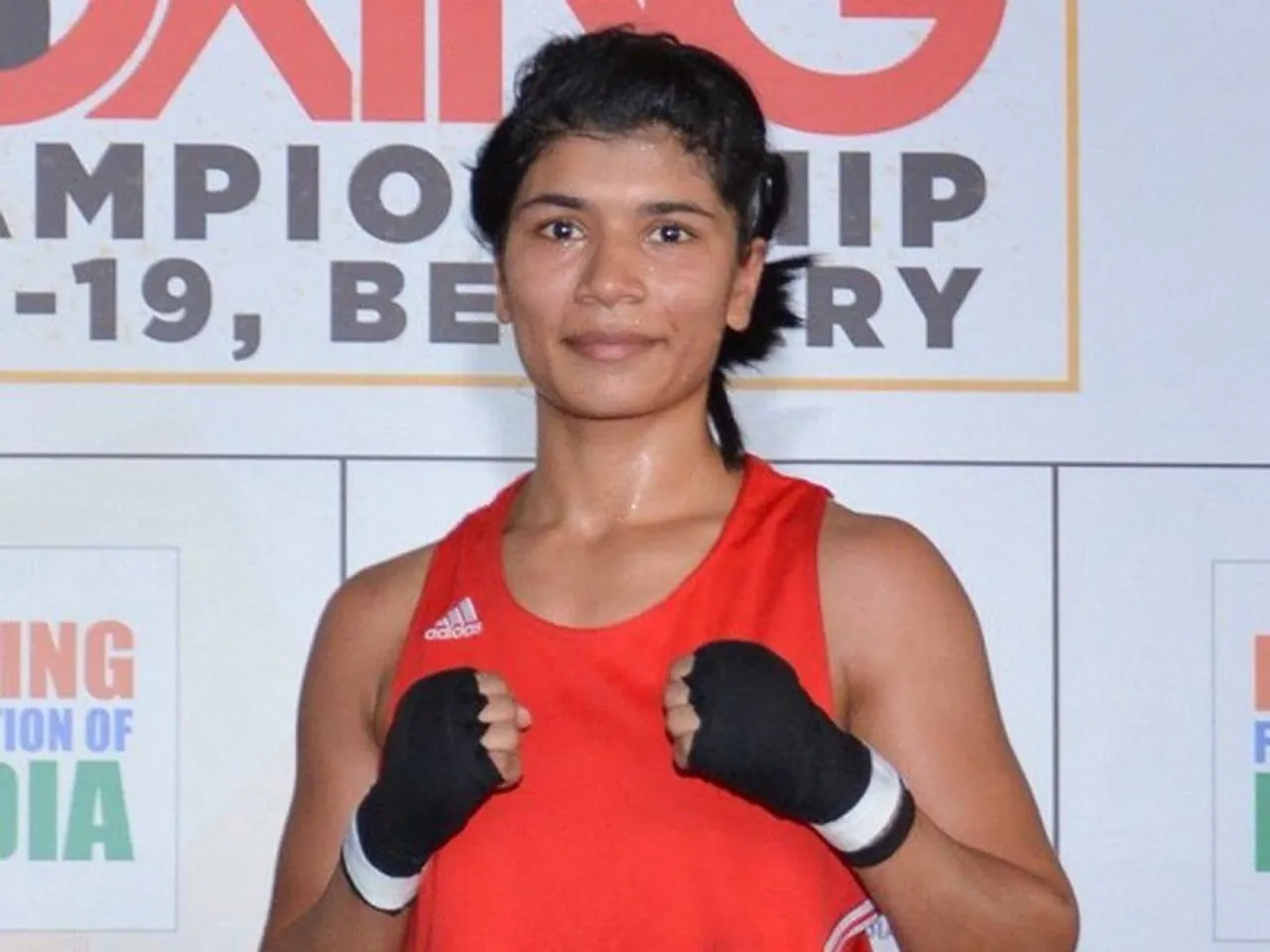 Nikhat Zareen wins bronze: Nikhat Zareen, who had earlier defeated two-time world champion Nazym Kyzaibay of Kazakhstan in the quarterfinals, took a drastic hit on Saturday against her opponent, Turkey's Busenaz Cakiroglu in the 51kg category. The Indian boxer faced a defeat at the hands of the 2019 World Championships silver-medallist Cakiroglu in the semifinal of the Bosphorus Boxing Tournament in Istanbul, Turkey.
Zareen, who had earlier defeated 2019 world champion Paltceva Ekaterina of Russia in the pre-quarterfinals, looked unfazed and confident against her opponents in the ongoing tournament. She stamped her authority right from the beginning but this time she failed to prevail and lost 5-0 to Cakiroglu, who is a European Games gold-medallist.
Zareen however, did ensure a bronze medal for herself.
𝗖𝗢𝗠𝗘𝗕𝗔𝗖𝗞 𝗦𝗧𝗥𝗢𝗡𝗚𝗘𝗥🥊

🇮🇳@solankigaurav01 and @nikhat_zareen tried hard but couldn't go through at SF of #BosphorusBoxingTournament as they went down against 🇦🇷's Nirco C and 🇹🇷's Busenaz C by 5️⃣-0️⃣ respectively.

Tough luck, comeback stronger guys!🙌#Boxing pic.twitter.com/MrzLAu3c2s

— Boxing Federation (@BFI_official) March 20, 2021
"I had to work hard and overcome hurdles including talk that boxing is not for women," she had said earlier this month before joining the Indian contingent at the tournament in Istanbul. "I had to tell people that nothing will happen to my face and my beauty will be intact," she added. The former world junior boxing champion said her father once told her 'Boxing is not for women, is what society thinks & that it's a men's sport' and his words inspired her to pursue a career in boxing.
🇹🇷 On the way to Istanbul for my first tournament since lockdown. Super excited and feels good to get back on the competitive circuit.
Let's go🤞🏻💪🏻#TeamIndia@KirenRijiju @Media_SAI @IndiaSports pic.twitter.com/j4fZTquqHP

— Nikhat Zareen (@nikhat_zareen) March 13, 2021
"These very words challenged me and I wanted to go out there prove that boxing doesn't care whether you are a man or a woman. It's the desire and aspiration that should matter. Boxing for me is more to do with the attitude and my sense of pride," Zareen, who hails from Nizamabad in Telangana, said.
Image Credit: BFI_official