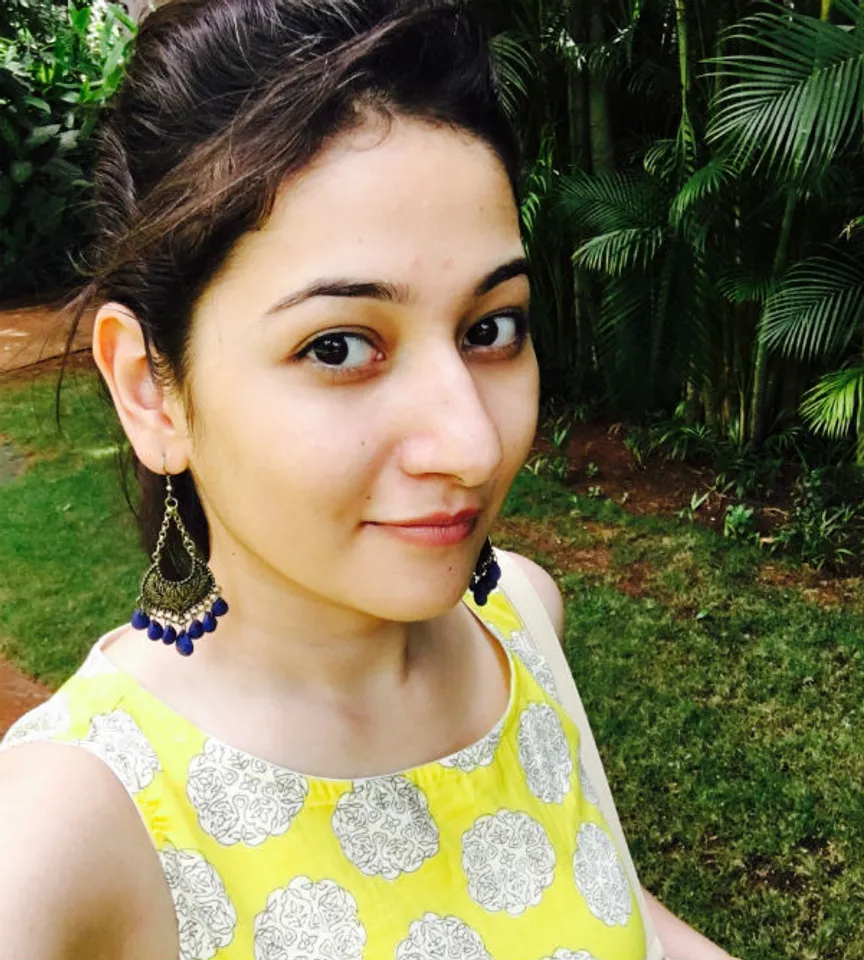 At the age of 19, a college dropout Aafreen Ansari set course on the road of entrepreneurship and became the co-founder and COO of MyChild app. This app provides suggestions to the parents for their children and keeps track on the child's activities to know if they have any mental or learning disorders. The teen team comprises of two friends Harsh Songra and Aafreen Ansari. Their entrepreneurial journey started in 2015 when they both were just 19 years old.
"The idea of this venture made me highly interested in entrepreneurship and the thought that whatever I'm doing will solve real life health issues and will make a difference in people's lives keeps me motivated and inspired to work," echoed Aafreen when asked what inspired her to startup at this early age. She chats with SheThePeople.TV.
Never let anybody tell you that you're too young to be an entrepreneur because there is no limit for starting. So if you have an idea which you think will make a difference in this world and will be able to sustain your career and life, start today.
The duo's startup was featured in Forbes 30 under 30 Asia list. It is an awareness platform where they are making people connect with and understand the lives and normalcy of the differently-abled community. The website has 1000-2000 average monthly visitors, and the Facebook page has reached more than 100,000 people so far.
At such a young age, what inspired you to become a Digital Entrepreneur?
I had planned and mapped my life in the field of literature. But one fine day in April, I came across Harsh's request on Facebook for content management. Since we had a lot of mutuals, and I had previously worked in the field of content, I accepted it. As time passed, we started discussing how to make this idea grow into a venture that will change lives of people not just in India, but also across countries.
So, we started sitting together almost every day to discuss our future plans, and in a matter of one month, the idea grew so much over me and Harsh, that he decided to make me a co-founder, and that's how the entrepreneurial journey started.
I believe that often the best things happen to you when you have not planned for them. You have to take the leap of faith if you believe in your idea.
Not that there won't be any hurdles or problems, but if you have faith and if you stay focused on your goal and true to your passion, you are going to get through every tough situation.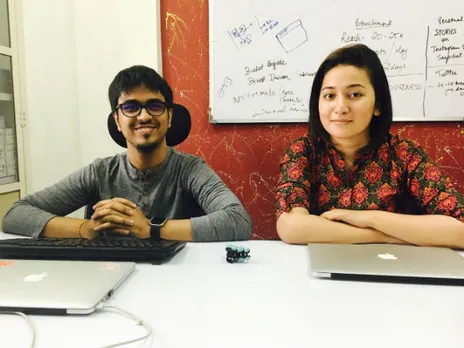 The Founders - Harsh Songra and Aafreen Ansari
What got you interested in launching a parenting app? What next level plans do you have for 'My Child App'?
As it is on record everywhere that Harsh has himself gone through the toughest times of having a disorder, he understands the mindset of not just the children, but also the parents and the hardships that the entire family has to go through. His struggle lasted 9 years, he still has to go through some health issues and he doesn't want anybody else to suffer the same mental and emotional torture. That's how the idea of My Child App was born.
READ: 4 Women On How Volunteering Helped Them Find Real Happiness
Harsh was a one man army till I joined. He had made the basic application and launched it on Play Store, only after I joined the team, was there a merging of two different perspectives and that's when we started our up-the-hill journey.
Aafreen is leading this three-year-old startup and motivating girls to be a part of the new effort. She believes that India has a very restrictive culture in most parts of the country. Whenever she can, she connects with women and motivates them to become financially independent.
In the current version, we take in some inputs from the parents in the form of questions and answers, and from those answers, we tell them their child's possible area of concern. All in just 45 seconds. In the next level, we plan to take things to the preventive level where we will be able to guide a pregnant lady through her journey of motherhood and help lessen the chances of any such disorder. This plan is yet to be figured out entirely since we're currently working on making the experience of screening better and more organised for the parents.
You May Also Like: Mexico's most powerful child prodigy: a 13-year-old girl psychiatrist
How did you manage the funding for the base operations initially?
Harsh's dad took care of the initial expenses because we did not have any funding at that time. We did have credits from different places, but that was not real money, which would help us in establishing a physical base. All the credits and coupons worked online and that even helped us grow a lot socially.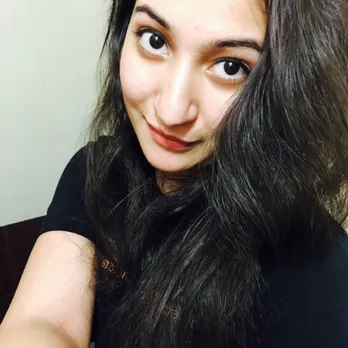 Aafreen Ansari
You are a very young entrepreneur who helps parents give their children a better life through your blogging. What were the biggest challenges you faced as entrepreneurs?
As a young entrepreneur, the biggest challenge was to establish a trust that even though we are young, we are determined to stick to this idea.
READ: Transforming healthcare with mobile tech is Ruchi Dass
The most difficult one was to make our parents understand that we've grown enough to handle a venture. They took some time to accept. Since we are under 20, people think that we might get bored and our passions will wear off in time. So to make them believe otherwise, we had to work day and night and make this product the product that the world will believe in.
Patience, subtlety and clarity of thought are the three most important factors in being a successful entrepreneur
As a parental advisor and a young mind, what traits do you think are required to become successful as an Entrepreneur?
Patience, subtlety and clarity of thought are the three most important factors in being a successful entrepreneur, because when you start your journey, you have to go through a lot of hard times, while raising investment, finding the right investors, meeting people who give valuable suggestions, looking for a team that will add value to your idea. All this while, if you panic and lose temper, your journey might end before starting properly. So, it is necessary to keep calm and think through every action before doing anything.
As women possess the skill to be amazing homemakers in general, they possess the ability to multitask. They can focus on two or more issues and work efficiently. They can also solve complex problems with ease, unlike the male minds which are programmed to focus completely on one task and get it done.
Also, a person should know how to work by logics. And by logics, I mean the simple know-how of your company and your idea. It does not matter which field you come from, you have to have a mindset where you can grasp what is what and how to go about problems which will give you the best results. Anybody can be an entrepreneur, but to be a successful one, you have to stick to your goals and stay calm.
Also Read: How Beena Rao is transforming lives of thousands of children
What do you consider to be your greatest achievement so far?
I'll count being able to manage a venture that has great risks and waking up every day with a mind to make a difference as my biggest achievement in terms of my personal life. And in the professional life, I consider raising the investment from so many great people who will add value to this company as our greatest achievement.
India is progressing in terms of digitisation. It is good to stick to the roots, but it is also necessary to embrace the good changes that come with time. I connect with them digitally and want as many young minds to learn from my journey as possible because there is a lack of positive influences today.
Also Read:Suvarna Bhat On How Holistic Treatment Can Help Cure Lifestyle Diseases
What advice would you give to fellow entrepreneurs?
My advice to all the fellow entrepreneurs is that there are going to be times when you will doubt your abilities and your idea with which you started.
It is even okay to doubt yourself at times because that will give you the time to rethink your path and your actions. But never let that doubt take a toll on your head.
When you feel negativity taking over, think of why you started in the first place, what kept you motivated all this while, and why is it that you're doubting yourself? What is it that is hindering you from achieving your goals? You will get an answer and a reason to fight all the negativity and get back on track.
READ: Bringing healthcare to the consumer's fingertips: Ritu Singh, co-founder of CareOnGo
Join Us on https://www.facebook.com/SheThePeoplePage
Follow Us on https://twitter.com/SheThePeopleTV