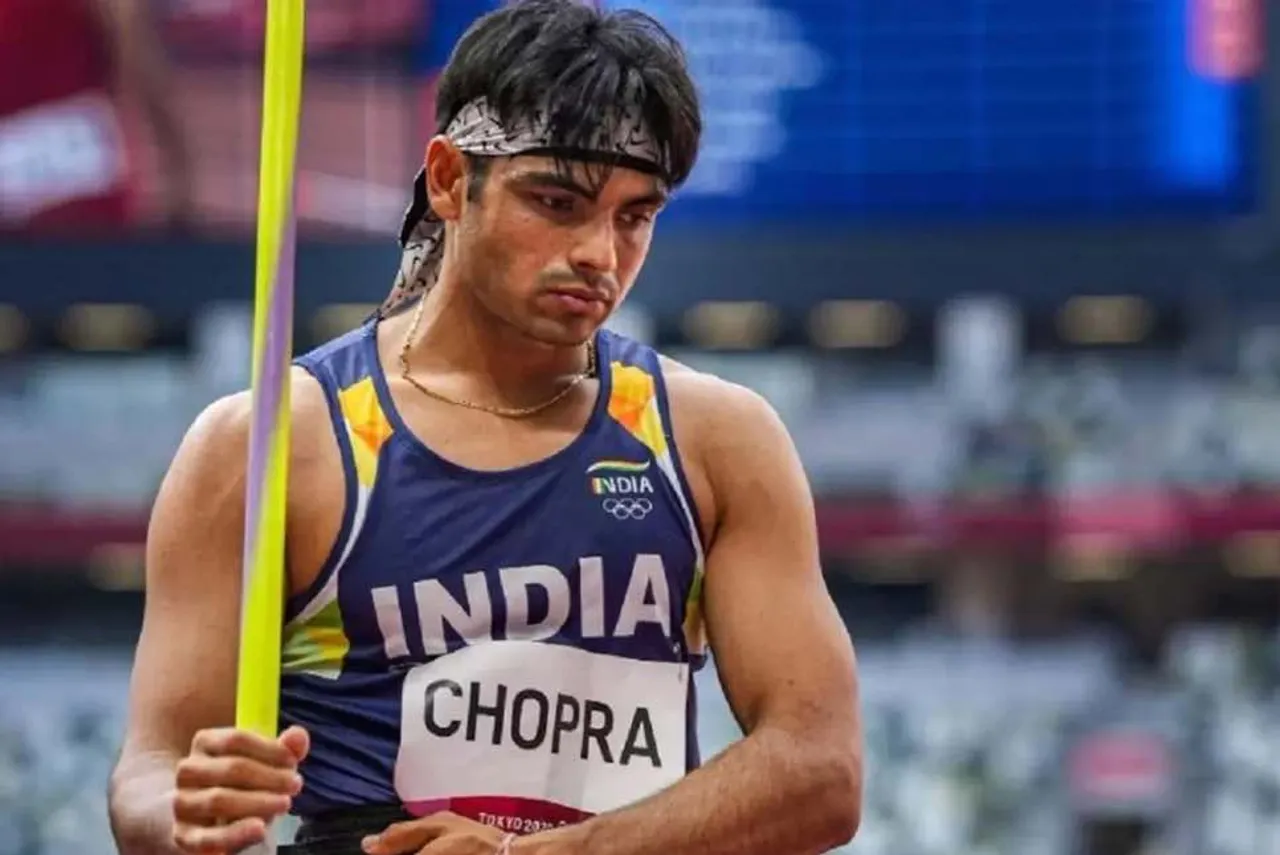 In a remarkable feat, Neeraj Chopra secured a gold medal at the World Athletics Championships 2023, carving his name into history as the inaugural Indian to achieve this honour.
Neeraj Chopra's latest achievement stands as a testament to his exceptional prowess, triumphing in the men's javelin throw event staged in Budapest, Hungary. His gold medal win in the World Athletics Championships, the first by an Indian, exemplifies his dedication and talent.
Neeraj Chopra Secures Historic Gold At World Athletics Championships
He achieved a historic milestone as the maiden Indian athlete to claim a gold medal at the World Athletics Championships. However, the reigning Olympic gold medalist didn't have an ideal start during the final event, managing a distance of merely 79 metres. Chopra clearly exhibited his dissatisfaction with the throw and opted not to register a score, deliberately stepping over the line to incur a foul.
However, the Indian athlete saved his most remarkable performance for his second attempt in the final. Fueled by an immense wave of crowd support, Chopra initiated his run and, in his characteristic fashion, commenced celebrating even before the javelin could touch the ground.
Chopra's counterpart from Pakistan, Arshad Nadeem, secured the second position with a slight margin behind the Indian gold medalist at 87.82 metres. Jakub Vadlejch from the Czech Republic clinched the bronze with a distance of 86.67 metres.
As expected, an outpouring of felicitations has extended from various quarters, including notable figures in the Bollywood realm. Here's what PM Narendra Modi wrote.
The talented @Neeraj_chopra1 exemplifies excellence. His dedication, precision and passion make him not just a champion in athletics but a symbol of unparalleled excellence in the entire sports world. Congrats to him for winning the Gold at the World Athletics Championships. pic.twitter.com/KsOsGmScER

— Narendra Modi (@narendramodi) August 28, 2023
Following his significant victory, Twitter became inundated with messages of congratulations for Chopra.
Our Golden Boy does it again!! #NeerajChopra becomes the 1st Indian to win a Gold at the #WorldAthleticsChampionships Heartiest Congratulations! 👏👏👏🇮🇳 pic.twitter.com/vqvYgZz6cc

— KayKay Menon🇮🇳 (@kaykaymenon02) August 27, 2023
नीरज चोपड़ा की जय……. 🇮🇳
भारत माता की और भी जय!!! 🇮🇳🇮🇳🇮🇳🇮🇳 #WorldAthleticChampionship pic.twitter.com/k21W8tA1qs

— Anupam Kher (@AnupamPKher) August 28, 2023
For those unfamiliar, Chopra initially captivated global attention by securing India's first track and field gold medal at the 2021 Tokyo Olympic Games. This recent triumph further cements his status as one of India's stand-out figures in the realm of international athletics.
---
 Suggested Reading: No Tricolor At Wrestling World Championship: WFI Suspended