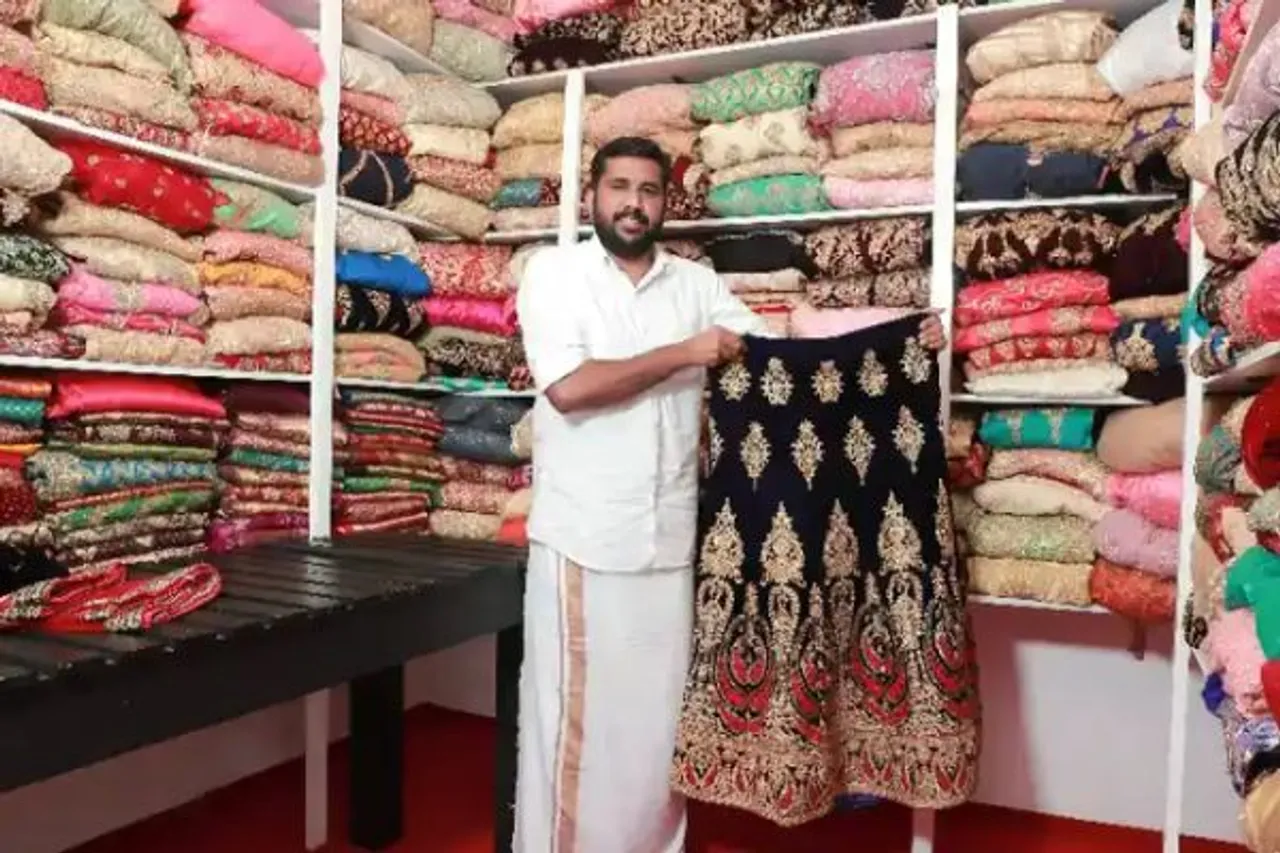 Nasar Thootha, a native of Perinthalmanna in Malappuram district of Kerala, is a blessing in disguise for poor families unable to buy wedding outfits for their daughters. Nasar distributes free bridal kits to them.
He used to work in a supermarket in South Africa but returned to India in March 2013 and started driving taxi. He was also very passionate about charity and was often moved by the plight of poor families who couldn't shell out huge amounts of money for grand bridal outfits. He came up with the idea of starting a dress bank in March 2020.
Through the initiative, he impacted the lives of 200 brides from economically weaker sections of the family who were able to dress up for their weddings in bridal dresses that they would have otherwise not been able to buy.
How did he start?
Around 100 wedding outfits were donated by people who wanted to support him in his mission. He started the operation from his home itself. Post that, he rented a one-room shop for the venture in his neighbourhood. As more people came to know about the initiative through social media, they started receiving lots of contributions from various parts of the country.
---
Suggested Reading : Viral Video: Woman Stuns Netizens As She Does Push-Ups Wearing Lehenga
---
He mentioned that almost all the dresses they receive are in mint condition. However, they dry-clean the dresses anyway before giving them to others.
With time, the bank has managed to get a collection of 1000 dresses. Interestingly, the bank caters to Muslim and Christian brides as well.
In an interview, he said that he is getting requests to start dress banks in other parts of India too. For instance, he plans to help someone set up a similar bank in Madurai soon.
Bigger plan
Nasar has a dream of impacting at least 1000 families through his initiative. He also thanked his friends who played an instrumental role in his journey.