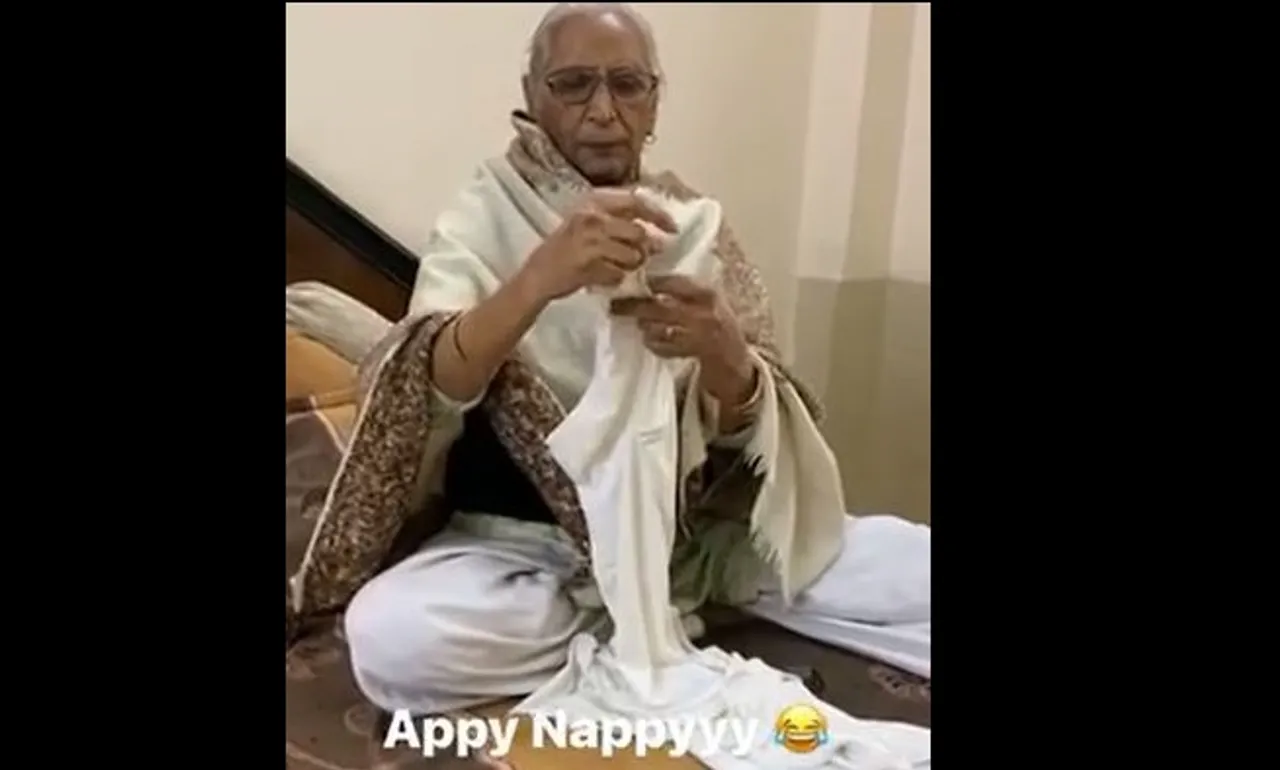 After the viral video of a desi mum's reaction to a Gucci belt, it is now the Nani who has given Netizens an opportunity to laugh and cherish little things. A video of the Nani's reaction to bodysuit is going viral on social media. It is shared by an Instagram user and had left the internet with belly laughs.
An Instagram user named Variyata Singh Jaglan shared the video of her Nani's reaction to bodysuit which is newly bought. In the caption, she wrote, "Itni badi tu nappy pehnegi".
The video begins with Jaglan shooting her Nani who is inspecting the bodysuit. Her Nani is seen asking what the piece of clothing is called to which Jaglan replies saying that it is a bodysuit. She also asked Jaglan if the white coloured bodysuit is a big nappy. Jaglan currently has 18.6 thousand followers and has shared more videos of her Nani.
Netizens were in splits to the reaction. One of them wrote in the comments, "Purest video on the internet. Nanis are always the cutest." Another user called Jaglan's Nani savage. An Instagram user also said, "I lost it at nappy. Hahaha."
Another reaction that went viral
When Chabi Gupta told her mother Anita Gupta about her recent purchase of Rs 35,000 Gucci belt, her mother did not look convinced at the prize. The viral video had her mother reacting to the Gucci belt she recently got. Gupta captioned the video as, "My DPS belt" ft. Bihari mom".
Chabi Gupta is seen laughing in the video while she shoots her mother who is surprised to see the product and its prize. Her mother is seen in the video saying, "Khaali haath mein paisa hona chahiye, aur barbaad hona chahiye (All you can do is waste money)." Her mother further added that this could be easily found at the prize of Rs 150 in the market.