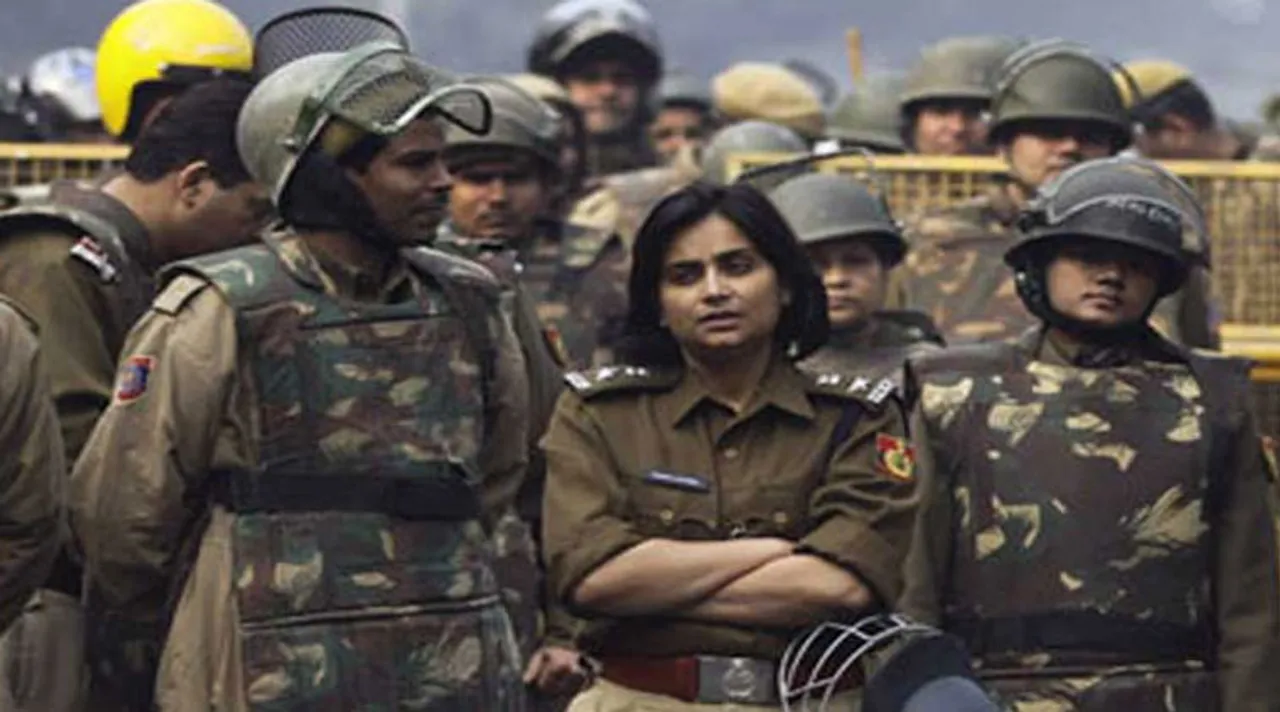 Mumbai, the heart of the country, now proudly has added a new feather in its cap. The city is now the first in India to have appointed eight women police as station in-charges. It is a welcome step which breaks the age-old cliché that women are not good decision makers.
Excited with the new achievement, Mumbai Police, on Saturday, took to Twitter to announce the good news.
The Police wrote: "Trying to keep up with the city's trend of setting examples! #InspiredByMumbai" Soon after the tweet by Mumbai Police, the response it got was commendable! From 'Congrats' to 'Proud of YOU all' to 'Very good initiative',
Trying to keep up with the city's trend of setting examples! #InspiredByMumbai pic.twitter.com/cEyEu7GOmg

— Mumbai Police (@MumbaiPolice) March 31, 2018
Naturally, Twitterati praised the lady officers in khaki from Mumbai Police:
It's a milestone...

— Nupur Prasad IPS (@ips_nupurprasad) March 31, 2018
Keep it up... Mumbai police

— Bhavya Singh (@BhavyaS54724395) March 31, 2018
Congrats !!!
Hope now women's will be protected better??

— Victor (@Vict_Shahani) March 31, 2018
Hearty congratulations! We salute these women officers. Proud of them!

— Satish Bhat (@samyanika) March 31, 2018
Bravo Sisters..... Proud of YOU all.

— Jayesh Sonpal (@JayeshSonpal1) March 31, 2018
As one of the Twitter users have called the move 'woman empowerment in the real sense', this new initiative came in the wake of department's step towards inclusivity. In no time, the post has gathered over 1,400 likes and has since been shared over 300 times.
Data from the Bureau of Police Research and Development shows only 7.28% of all the police personnel are women with less than 1% of senior positions being occupied by them.
Also Read: Matunga: Mumbai's First "All-Women" Railway Station Enters Limca Book
All these measures are at the helm of security purposes. In order to cater that, the city Police has been taking several steps. These eight women cops have been appointed as senior inspectors, the highest post at the police station level reports India Today.
Read Also: Indian Railways to launch a safety app for women
Alka Mandave, Rashmi Jadhav, Mrudula Lad, Lata Shirsat, Jyotsna Rasam, Rohini Kale and Vidhyalaxmi Hiremath, Kalpana Gadekar and Kusum Waghmare are the eight gutsy ladies who will take the charge of the city's safety.
We also salute these women, who are beamed with pride, as they run the show at the country's biggest safety squads. Hopefully, WO-Manning the street will raise the must-needed alarm in the state.
Read Also: Indian Railways to install CCTVs for women's safety
ALSO READ: Know Your Rights: 8 Laws All Women Should Know