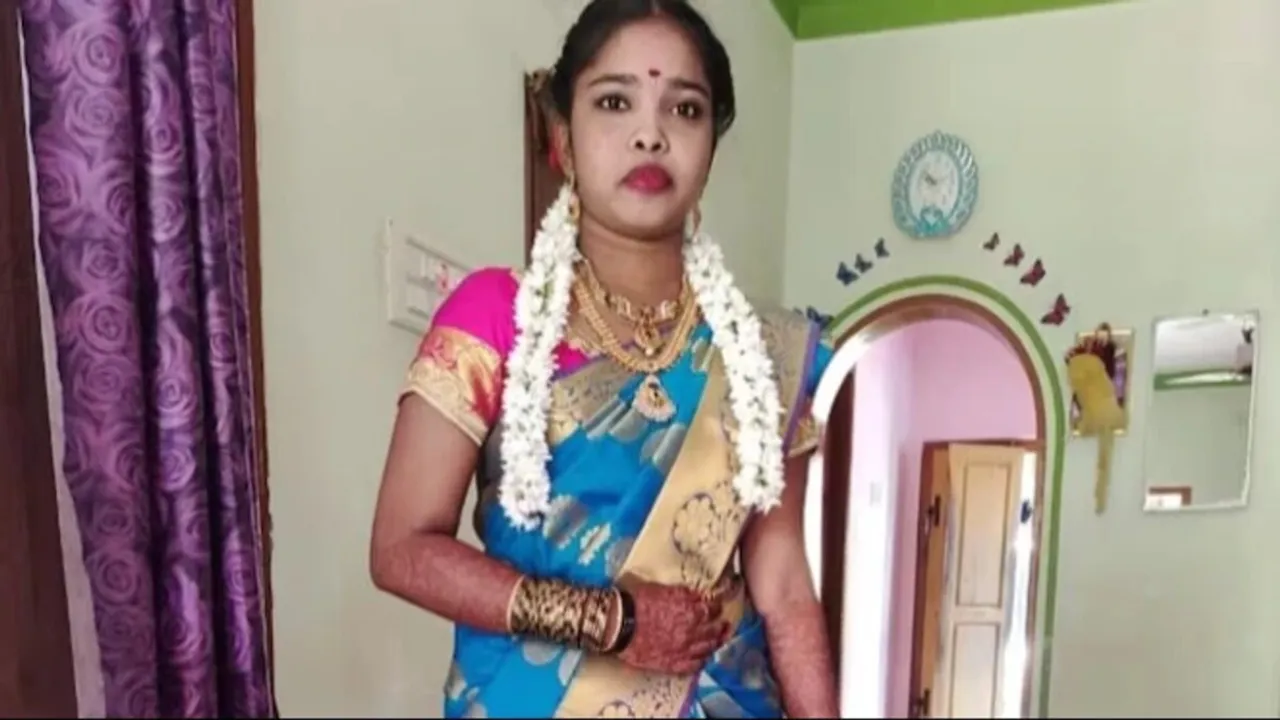 At the Hope Farm Junction in Bengaluru's Whitefield, a 23-year-old mother, Soundarya, and her nine-month-old daughter, Suviksha, lost their lives tragically on November 19. The incident occurred at 6 AM when Soundarya accidentally stepped on a live electric wire belonging to the Bangalore Electricity Supply Company Limited (BESCOM). The aftermath, captured in distressing videos, reveals a scene of unimaginable horror, with the mother and child engulfed in flames on the footpath.
The incident took place near Hope Farm Junction, a pivotal intersection of Channasandra-Kadugodi Road and ITPB-Whitefield Road. Soundarya stepped on the broken live wire, leading to immediate electrocution. The videos circulating depict the gravity of the situation, highlighting the live wire still dangerously dangling as the victims struggled. 
Police Investigation:
In response to the incident, the Kadugodi police launched an investigation, resulting in the registration of a case under Indian Penal Code (IPC) Section 304A for causing death by negligence. The Bangalore Electricity Supply Company Limited (BESCOM) has taken action by suspending five officials from the power supply department: Assistant Executive Engineer Subramanya T, Assistant Engineer Chetan S, Junior Engineer Rajanna, Junior Powerman Manjunath Revanna, and Lineman Basavaraju. This suspension is a result of their alleged negligence in connection with the incident. A detailed investigation is underway to ascertain the facts and determine accountability.
The city electricity board has also issued show-cause notices to Lokesh Babu, Superintending Engineer of the East Circle, and Sriramu, Executive Engineer of the Whitefield division. They must submit their responses to the notices within three days, signalling a thorough inquiry into the matter and a commitment to holding those responsible accountable.
Bengaluru | Mother-daughter duo electrocuted by live wire. 5 electricity body officials suspended.
(@sagayrajp )#news #ITVideo @snehamordani pic.twitter.com/wSkFLLX8IO

— IndiaToday (@IndiaToday) November 20, 2023
BESCOM's Accountability:
As the investigation unfolds, questions are raised about BESCOM's responsibility and maintenance of electrical infrastructure. The broken live wire, a critical piece of the city's power grid, resulted in a fatal accident, bringing to light potential lapses in maintenance protocols. The accountability of BESCOM officials, including Assistant Engineer Chetan, Junior Engineer Rajanna, and station operator Manjunath, is under scrutiny.
Community Outcry:
The incident has sparked outrage and grief in the local community, with the shocking visuals leaving a lasting impact. The anguish of the family is palpable in the background of the videos, resonating with viewers and intensifying calls for stricter safety measures. The tragic loss of a young mother and her infant has reignited the conversation about the need for stringent safety standards and regular maintenance checks on public infrastructure.
Furthermore, it emphasises the importance of public awareness regarding the potential dangers of live wires and the necessary precautions to be taken.
Personal views expressed by the author are their own
---
Suggestive reading: Bengaluru-Based Shakti Cajla's NGO Is Making Railways Blind-Friendly