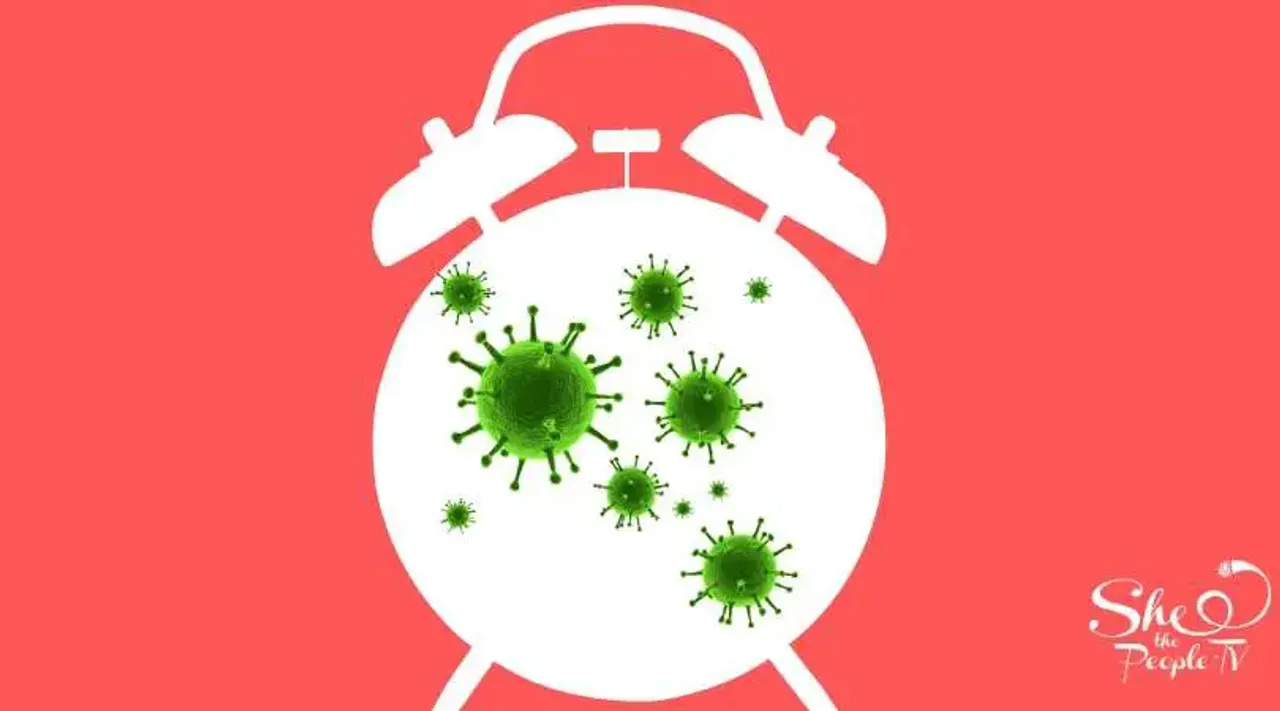 Monkey Pox Symptoms: The World Health Organization called for an emergency meeting on Friday, May 20, following the outbreak of monkeypox. The meeting was held to discuss the outbreak, and causes of monkeypox, after over 100 cases were confirmed in Europe. This infection is common in Africa.
Latest Update: As per recent reports, first case of Monkey Pox was reported in Kerala on July 14. The government of India has now released a set of guidelines for testing and containment of the disease.
The World Health Organization has held an emergency meeting after the recent viral outbreaks of monkeypox outside of Africa, where the virus is not endemic. The organization suspected that more cases will likely be recorded in the coming days after thorough surveillance of the outbreak.
Usually common in rainforests of West Africa, Monkeypox is said to spread through close contact and shows flu-like symptoms in the body, with body aches, and fever progressing to rashes. Based on observations in Africa, it is reported that the viral infection proves fatal to 1 in 10 people that contract this disease. No cases of the Monkeypox viral infection have been reported in India, or any other Asian countries as of right now.
Monkey Pox Symptoms: A New Global Health Issue?
Monkeypox is a viral infection, belonging to the same category as smallpox. Monkeypox is said to be comparatively a less severe infection, according to the Centers for Disease Control and Prevention. However, based on studies of the same in Africa, it is also been reported that 1 of 10 people that contract this infection has resulted in death.
Recently, The World Health Organization has confirmed the spread of this viral infection in around 11 countries with about 80 cases of monkeypox recorded as of right now. This outbreak is worrisome as the virus seems to be spreading in countries where the virus is not endemic and has not reported cases of the disease previously.
"WHO is working with the affected countries and others to expand disease surveillance to find and support people who may be affected, and to provide guidance on how to manage the disease," the organization has reported. It is revealed that Monkeypox causes, fever headache, exhaustion, and swelling of lymph nodes to begin with. It slowly progresses to cause rashes and lesions on the human body, mostly itchy and irritating.
The infection is said to last about 2-4 weeks. As of right now, it is also reported that the smallpox vaccine and antiviral drugs help contain the infection and relieve the body of symptoms in 85% of cases.
Recently, European nations have reported the outbreak of monkeypox in a huge number of cases. The virus is said to spread with close contact with humans or animals that have been infected. The virus is said to infect the body through broken skin, the respiratory tract- eyes, nose, and mouth. Transmission is possible through respiratory droplets as well.
Currently, in recent outbreaks, monkeypox is seem to have spread from sexual activities with people that have rashes or lesions in their genital area. Prof Sir Peter Horby, the director of the University of Oxford's Pandemic Sciences Institute has stated- "We're in a very new situation, that is a surprise and a worry. He also added that while this is"not Covid-Two", "we need to act" and this is "something we really want to avoid".
WHO has stated-"As monkeypox spreads through close contact, the response should focus on the people affected and their close contacts." The first outbreak of this viral infection, outside Africa was recorded in 2003, caused by human contact with infected prairie dogs, resulting in more than 70 reported cases. Recently cases have been reported in Britain, Spain, Portugal, Italy, the US, Sweden, Canada, France, Germany, Belgium, and Australia, mostly in young men.
Oyewale Tomori, a virologist, and a member of the WHO advisory board have stated-  "I'm stunned by this. Every day I wake up and there are more countries infected, This is not the kind of spread we've seen in West Africa, so there may be something new happening in the West."
---
Suggested Reading: Sunil Gavaskar Makes Crass Comment On Shimron Hetmyer's Wife During IPL Match